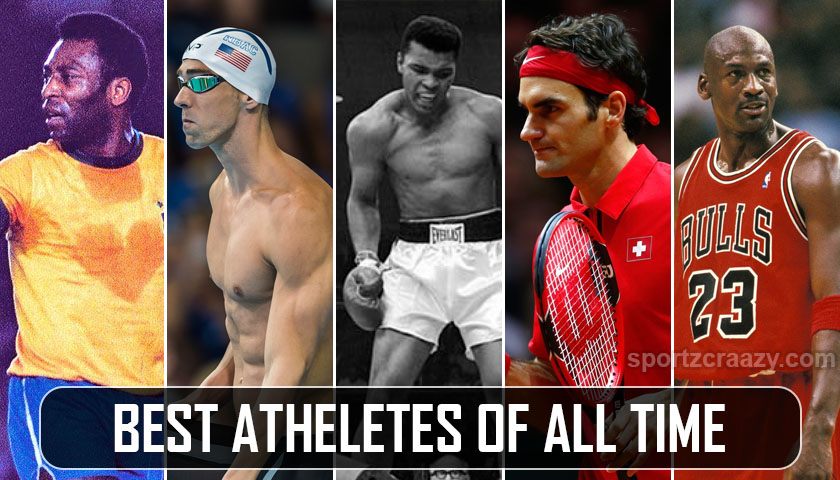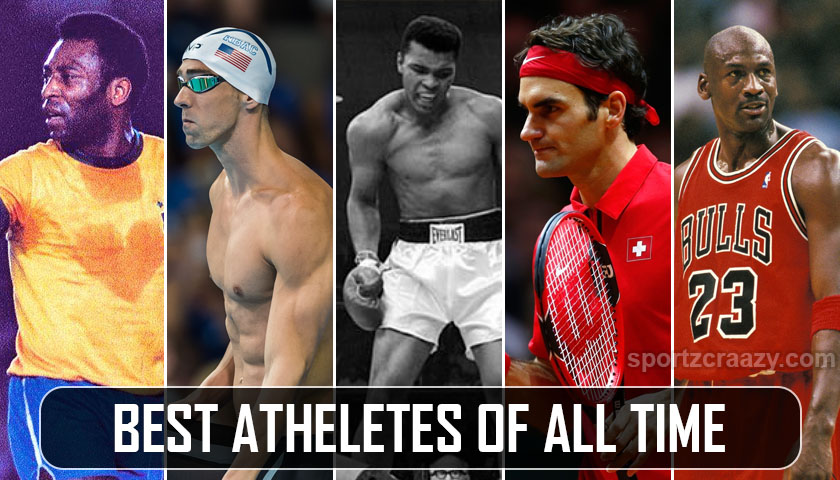 Best Sports Athletes of all Time: Every sport around the World comes on board with highest levels of physical and mental strength levels on demand and this could well be the reason why Sportsperson is known to be one of the Fittest and strongest people on the planet. Having said that, let's take a look at the list of top 10 best Sports Athletes of all time.
10 Best Sports Athletes of all Time
#10. Pele (Football)
Country:

Brazil

Career Highlights:

All-time leading scorer in Football with 1000 goals, Lead Brazil to two world cup victories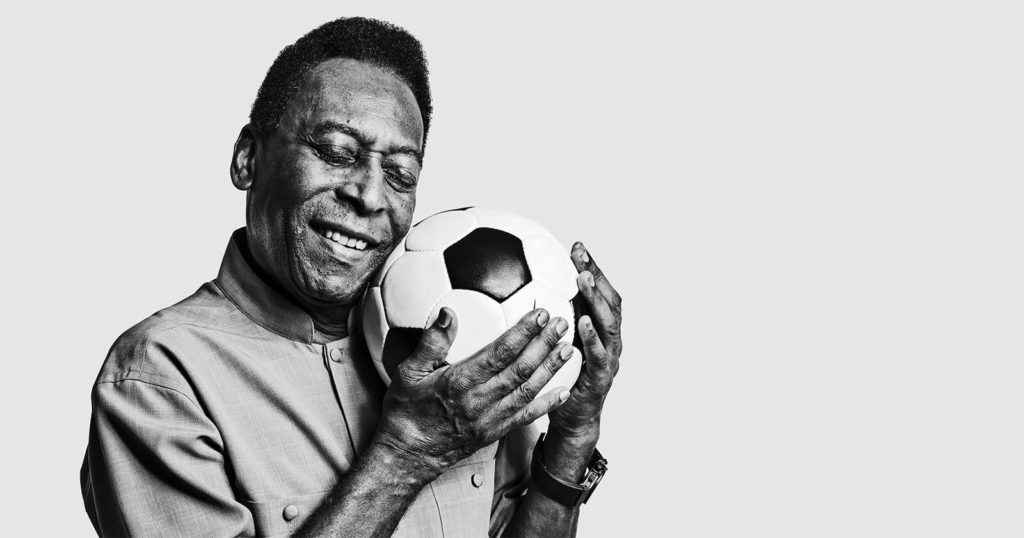 If there's one player in the World of Football which has made everyone around surprised with his skills and athleticism on the Football pitch, it has to be Pele from Brazil. While the Football fans in the Current era are still having their own debates about "who's the best Footballer ever" amongst Cristiano and Messi, its Pele who has got almost every record in the Football books under his name.
Not only Pele is Football's all-time leading goalscorer with 1000 goals under his name, but he has also lead Brazil to two famous World cup Victories with his Magnificent play. Moreover, his Athleticism on the Football pitch was something which has inspired many youngsters in the game for years to come.
#9. Michael Phelps ( Swimming)
Country:

USA

Career Highlights:

Most number of Olympic Medals in Swimming till date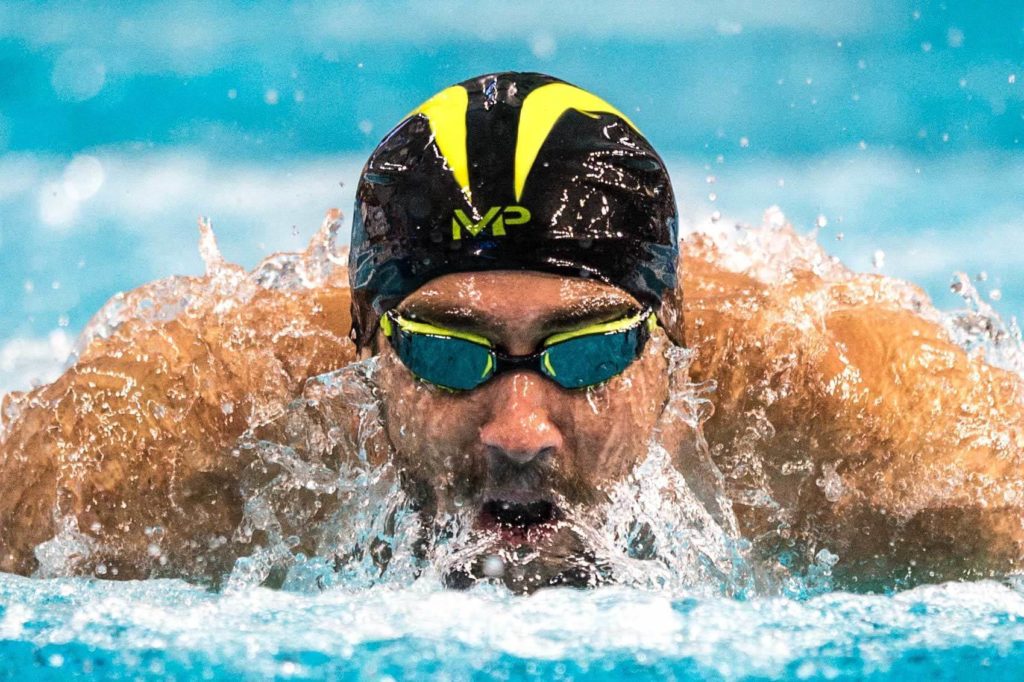 When we talk about Swimming as a sport, Michael Phelps can certainly be quoted as the most coveted player in the same arena. There's hardly any record in swimming which Phelps didn't have under his name. While famous for his Speed and agility, Phelps holds the record for having most numbers of Gold medals under his belt in the Swimming arena in an Olympic Event.
#8. Roger Federer ( Tennis)
Country:

Switzerland

 Career Highlights:

Record 20 Grand slams under his name
Roger Federer can arguably be considered as the best tennis player of all time. Having Won 20 grand slams during his career, he has held the Number one ranking for 237 weeks on a trot and always being loved for his generosity and humbleness on and off the field. One of the best Athletes and Sportsperson this planet has witnessed.
Even now at an age of 36, he Is still making it hard for all the players in the tennis court which are much younger than him and that could well be the reason why he has been loved and appreciated by most of the tennis fans around the world.
#7. Babe Ruth ( Baseball)
Country:

USA

Career Highlights:

Most Home runs record in a minimum number of games
Famous with the name Babe Ruth, George Herman Ruth was a renowned American Baseball legend who has dominated the Baseball arena during the period 1914 till 1935. He was widely considered as one of the best Athletes in the Sports and also the best pitcher in the Baseball Arena.
#6. Sir Steve Redgrave ( Rowing)
Country:

England

Career Highlights:

Gold medals in 5 consecutive Olympic events
While rowing can be considered as one of the sports which demands highest levels of Endurance and stamina, Sir Redgrave was a name which has ruled the Rowing world for almost a decade. His Dominance wasn't just limited for a single event or so as he went on to win the  Gold in the same event for Five consecutive years. Moreover, he was also been rewarded Knighthood for his big achievements in the same sport for Great Britain.
#5. Jackie Joyner Kersee (Long Jump)
Country:

USA

Career Highlights:

Voted Women's greatest sports athlete of 20th Century
Though not many people knew Jackie outside the United States, she was one of the best athletes this world has ever seen in Track and field events. One of her biggest achievements came in the Olympic Games at Seoul 1988; where she went on to win gold medals in both the heptathlon and the long jump event.
Her Dream run continued even At Barcelona 1992 Olympics when she went on to retain her gold medal in the heptathlon, and her record in Heptathlon is still unbroken till date with top six results lying under her name.
#4. Usain Bolt (Athletics)
Country:

Jamaica

Career Highlights:

World record for securing a 100 m run in the fastest time ( 9.58 seconds)
Usain Bolt is a name which hardly needs any mention in the World of Athletics. Not only he holds the world record for making the fastest run in a 100m event in 9.58 second, but he has also gone on to win Gold in three events ( 100m, 200m, 400m) for two consecutive Olympics events.
#3. Wayne Gretzky (Ice Hockey)
Country:

Canada

Career Highlights:

Unarguably the best Ice Hockey player ever
Wayne Gretzky was a former professional Canadian Hockey player who has played in almost 20 seasons in the National Hockey league for four teams during the time 1979 to 1999. He has always been considered as the most dominant force in the World of Ice hockey till date and was one of the few names in the Ice hockey arena who brought speed, agility and skills in the sports of Ice Hockey.
#2. Muhammad Ali ( Boxing)
Country:

USA

Career Highlights:

Best Boxer to ever enter in a Boxing ring till date
When it comes to naming the Biggest Boxing legend this world has ever seen, there's hardly anyone else which can come near to Muhammad Ali. Ali was not only a Boxer but the most Dominant power to ever enter the Boxing arena. He was widely considered as an epitome of speed, accuracy and endurance while being the World heavyweight champion during his era.
Born on 17th January 1942, there is hardly any achievement this Boxing legend hasn't secured during his time as a Boxing Player.
#1 Michael Jordan (Basketball)
Country:

USA

Career Highlights:

best Basketball player ever
The name which has taken over the top spot of our list of Bets sports athlete around the world is none other than the Basketball Legend, Michael Jordan. Jordan is the name which has ruled the Basketball circuit for over 20 years with his Unstoppable game and power. He wasn't only a great player in the court, but also a great athlete during the whole course of his career.
There is hardly any milestone in the basketball arena, which he hasn't taken over. Taking his team to a record 6 NBA Championships while earning a total of 14 MVP awards, he was also been a part of 14 All-Star games during his celebrated career.
Also Check :