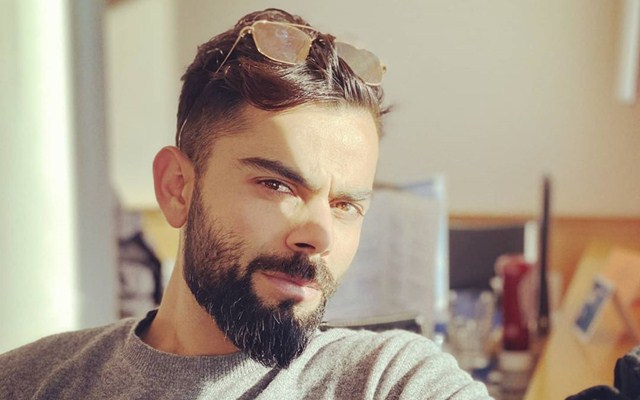 Virat Kohli, the skipper of the Indian National Cricket Team, is in the world's top 10 lists of highest earned sportsperson through sponsored Instagram posts during the pandemic time.
It has been 3 months since all the sports activities have come to a halt. The economy is at the standstill but it got nothing to do with Skipper Kohli.
As Kohli stands 6th in the list of highest-paid sportspersons were collected by "Attain" during the period between March 12th and May 14th.
Kohli earned a total of 3,79,294 pounds through the sponsored posts. It translates to around a stunning 1,26, 431 pounds per cost.
Cristiano Ronaldo, Portugal footballer tops the list with 1.8 million pounds.
As per outlook, Argentina's Lionel Messi and Brazil's Neymar Jr are second and third in the list having earned of 1.2 million and 1.1 million respectively.
Other Sportsperson in this list are Zlatan Ibrahimovic, Swedish Football player who has earned around (184,413 pounds), Dwayne Wade former NBA Star (143,146 pounds), Dani Alves Brazilian Football player(133,694 pounds) and Anthony Joshua earned around 121,500 pounds.
Kohli is active on Instagram and keep updating his fans about what he does and also raise his voice against the injustice. Currently, he is living with his spouse Anushka Sharma and spending some quality time with her.
Recently there was a video uploaded where the ace batsman was playing with his spouse on Terrace. The fact that you need to admire him as a cricketer is a way he conducts himself on and off the field and how much effort he put behind the scenes so that he can succeed on the match day.