Virat Kohli Quotes : The world saw the dawn of Virat Kohli in January 2008, when the under 19 captain lifted the World Cup trophy, giving the glimpse of what was to come in future. Anyone would have argued about him being the next Tendulkar of Indian Cricket, but the batting "Harry Potter" is already halfway mark to the magical number of 100 international centuries by a player. The Delhi dasher has already scored 57 international centuries in 10 years and is on number 5 among the list of cricketers with the most number of centuries.
Here are the 21 quotes by Virat Kohli which gives a better glimpse of his personality and the way he thinks about cricket and life. These Virat Kohli Quotes will surely inspire you to do better in your life.
21 Famous Virat Kohli Quotes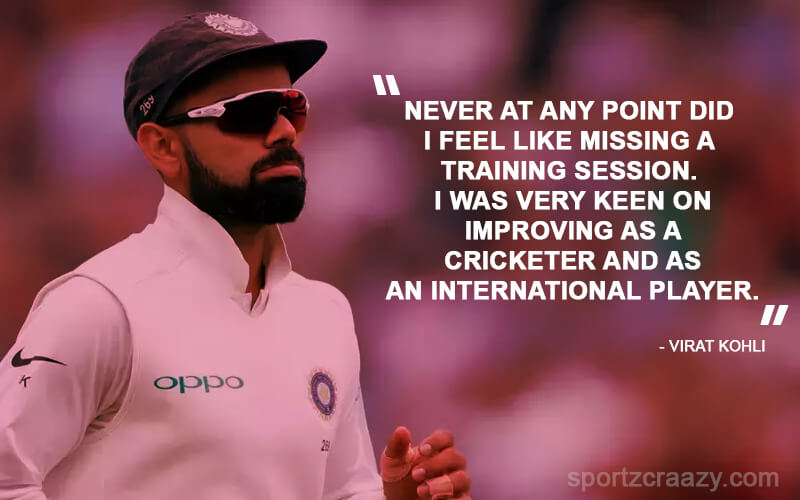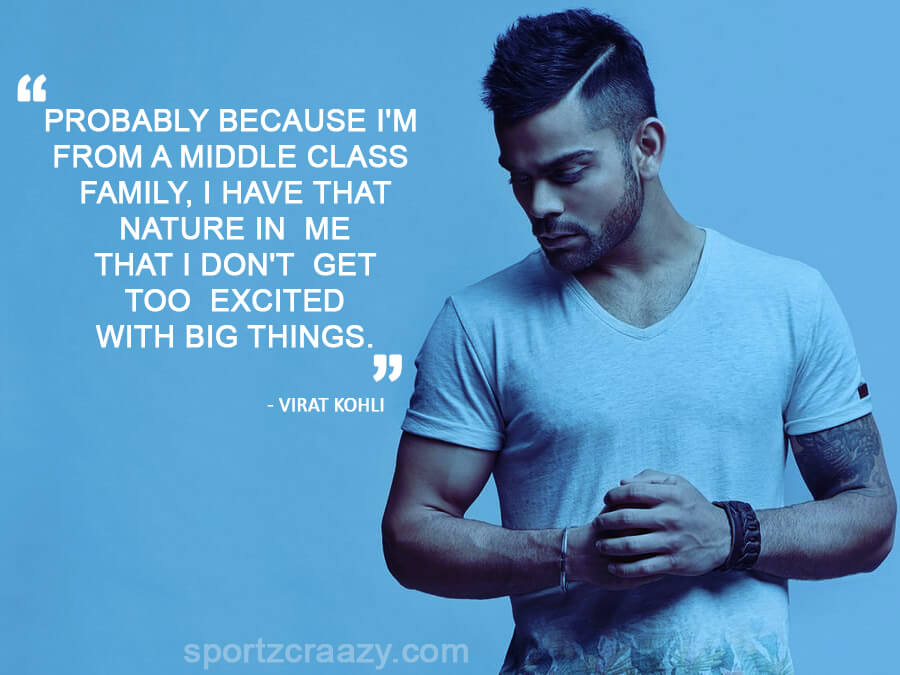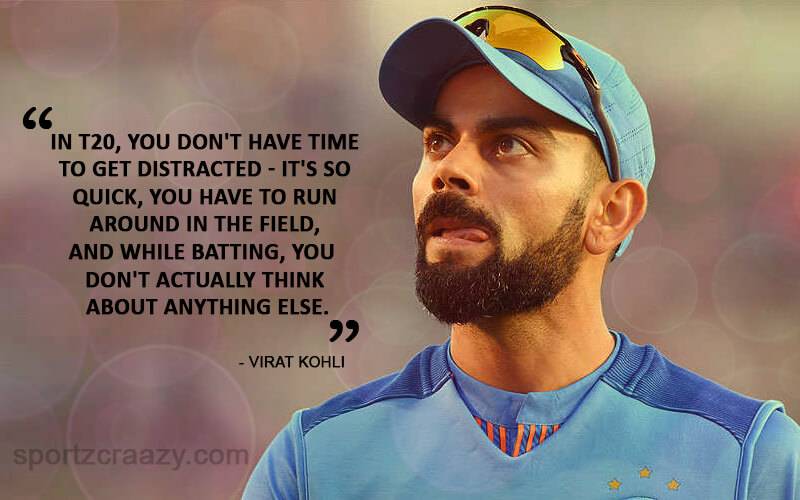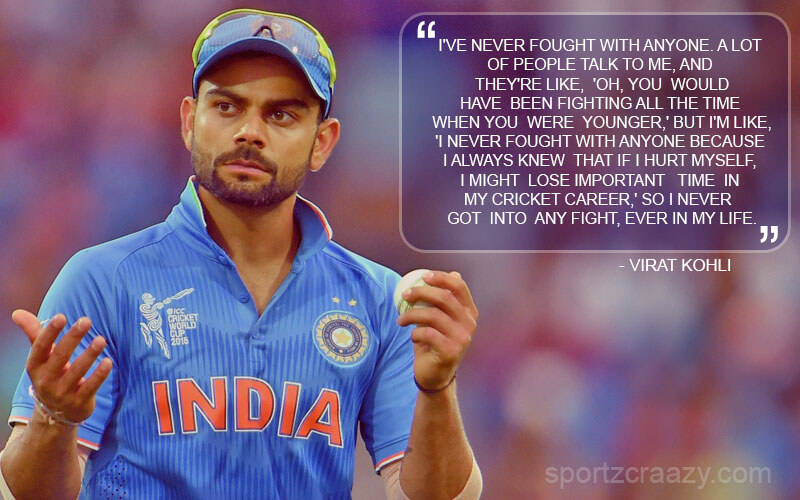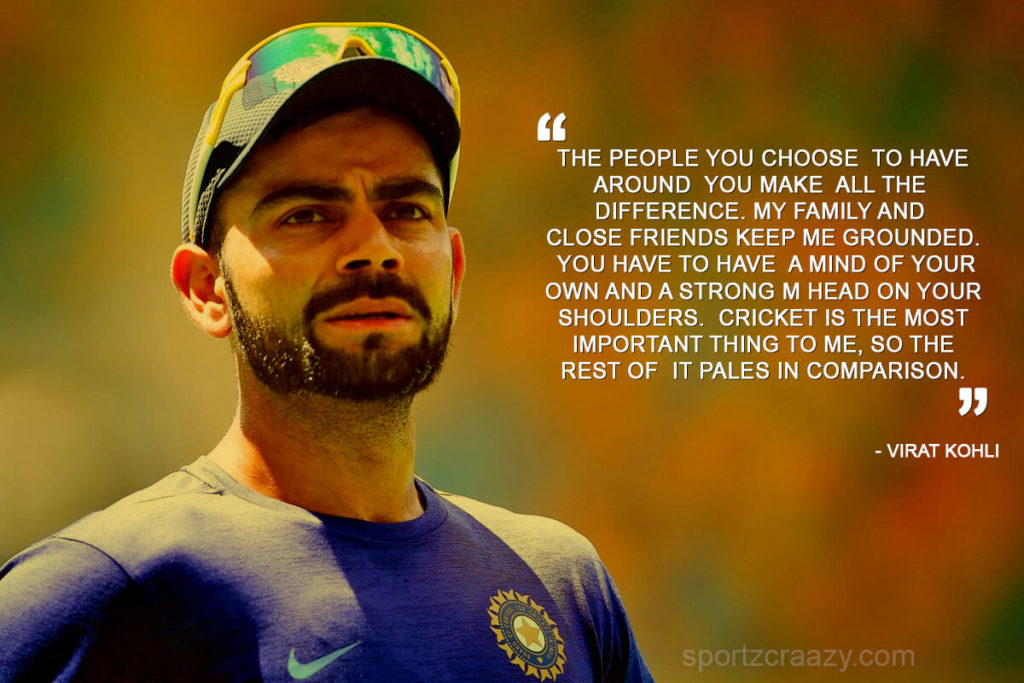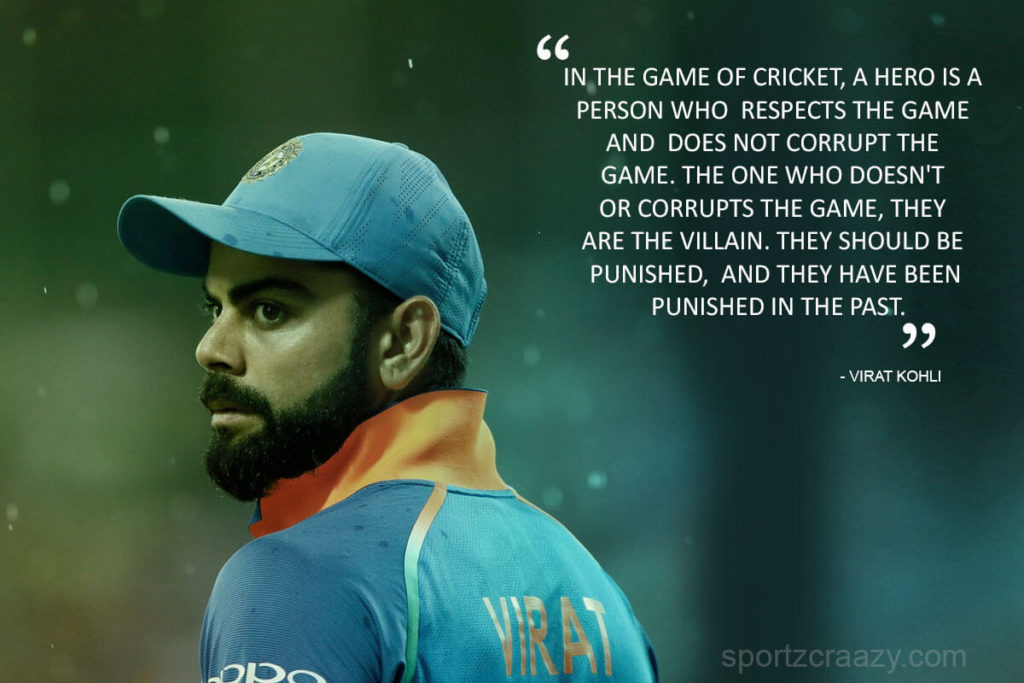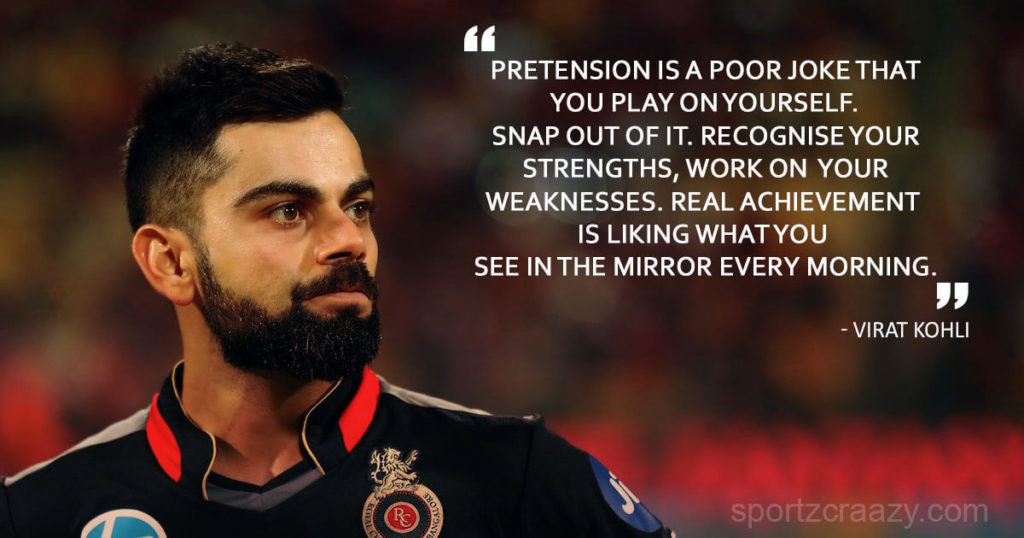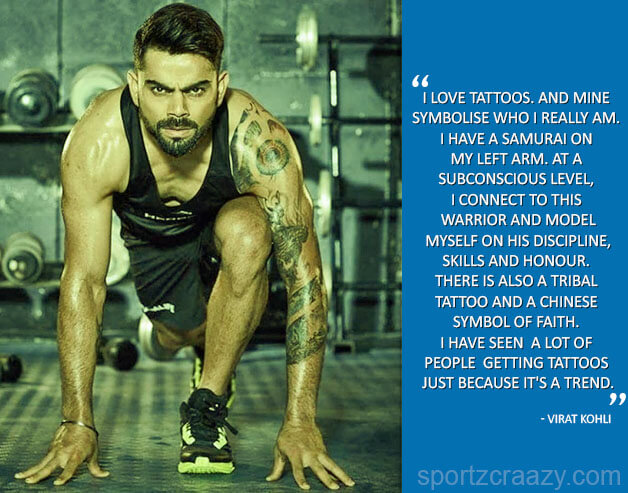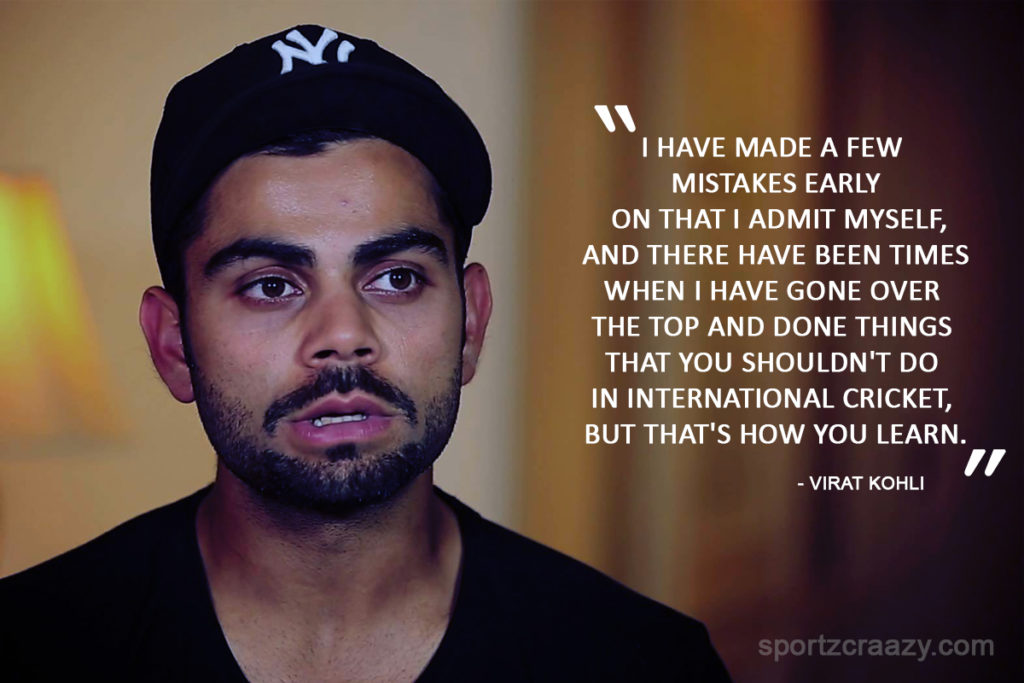 Virat Kohli Centuries and Records
He scored his 57 centuries in 36 grounds across the cricket globe. He holds the record of most number of centuries (18) in the second innings.
People wrote him off as a flat track bully, a big mouth spoiled brat roaring on the back of BCCI. The prime focus was still on key players like Sachin Tendulkar, Yuvraj Singh, Gautam Gambhir, Virender Sehwag and MS Dhoni. Most of the times, his spectacular performances were eclipsed by the senior players performance.
Also Check : Sachin Tendulkar Records
His real rise to fame and glory came after his century against Australia at Adelaide in 2012. The first time the world saw the player with unparallel talent and hunger to perform against the best in their own den.
From there on, there is no looking back.  If we exclude Zimbabwe, Bangladesh and West Indies, the player has scored a test century against all test playing nations. In ODI's, he has already made a century against all the playing nations.