Best Players of Barbados Tridents
The current Caribbean Premier League champion Barbados Trident is one of the most successful CPL franchises. The West Indian Test skipper Jason Holder is the current captain of Tridents who led his side to the 2nd CPL title in 2019. Barbados won CPL title twice and the maiden title came in 2014 and both times, they defeated Guyana Amazon Warriors. They have appeared three times in CPL final in 2014, 2015, and 2019. Barbados has given many talented International players to West Indies and they have done the same in CPL as well.
Here's the list of top 5 best players who represented Barbados Tridents in CPL:
#1. Dwayne Smith (2013-2018)
Dwayne Smith has been the key figure for Barbados since the CPL start in 2013. He has smashed record 4 centuries for the franchise which is a CPL record. He is the only Barbados player who scored a hundred in CPL. Smith scored two hundred twice in the CPL (2014, 2017) which is a record.
He has the most hundred (4) in CPL along with Gayle. In 47 appearances for Tridents, Smith has contributed most runs (1305) at an average of 30.34. Smith was one of the key figures in the CPL triumph of Barbados in 2014, scoring 353 runs in 10 innings including two centuries.
Also Read: Top 5 Players of St Kitts and Nevis Patriots in CPL
#2 Shoaib Malik (2013-2017)
Best Players of Barbados Tridents: The most consistent and impactful player Malik has played for Barbados in five seasons. He is the 2nd top scorer for the franchise with 1271 runs in 38 innings at an average of 38.51 which is the best average amongst all Barbados batsmen. Apart from batting, Malik has been pivotal with his spin, picking 10 wickets.
The Pakistani player scored 406 runs in the second edition (2014) at an average of 50.75 including the top knock of 81 off just 43 balls against Tallawahs. Shoaib Malik played an important role to win the first-ever CPL title for Barbados in 2014.
Also Read: Top 5 Bowlers in CPL
#3 Kieron Pollard (2013-2017)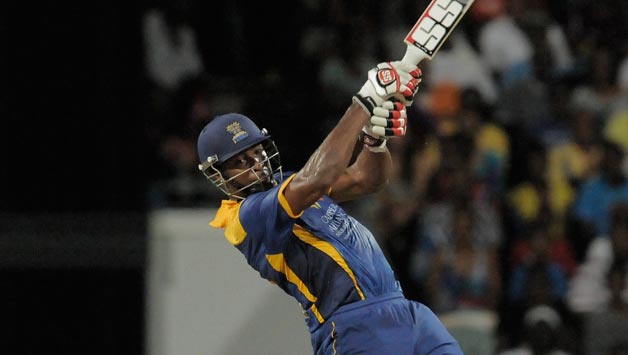 Kieron Pollard has played five seasons for Barbados and the franchise has given him so much love after Mumbai Indians. The T20 sensation has scored 1080 runs from 47 innings at an average of 30 including 7 half-centuries. Pollard also picked up 37 wickets at an average of 18.62.
He has hit more than 100 sixes in CPL and 65 sixes came for Barbados. He was in fine touch in the second season, scoring 349 runs at an average of 58.16. His best knock for Guyana came against Stars in 2017, having scored unbeaten 83 off just 35 balls striking at 237.14. In the same year, he put a commendable bowling show by picking 4 wickets against Guyana for 16 runs.
Also Read: Top 5 Wicket Takers in CPL
#4 Jason Holder (2013-2020)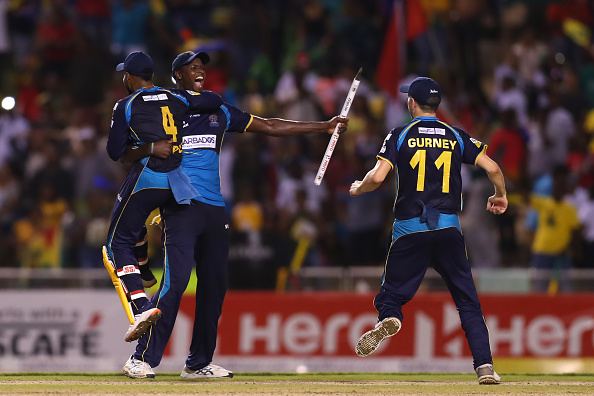 Best Players of Barbados Tridents: Jason Holder is the only player who has appeared in all seasons of CPL for Barbados Tridents. The current Barbados captain Holder was the captain of the side in 2019's CPL triumph. Holder has played more than 50 matches for Barbados which is also a record.
Jason Holder is 2nd highest wicket-taker for Trident, claiming 39 wickets from 50 innings and he has also contributed 495 runs. Holder appeared in three CPL finals which is also a record. His best spell came against Red Steel, picking 3 wickets for just 11 runs in 4-overs. Taking brave calls and good captaincy makes him the important player in Barbados' side.
Also Read: Dangerous Batsmen in CPL
#5 Hayden Walsh Jr (2019-2020)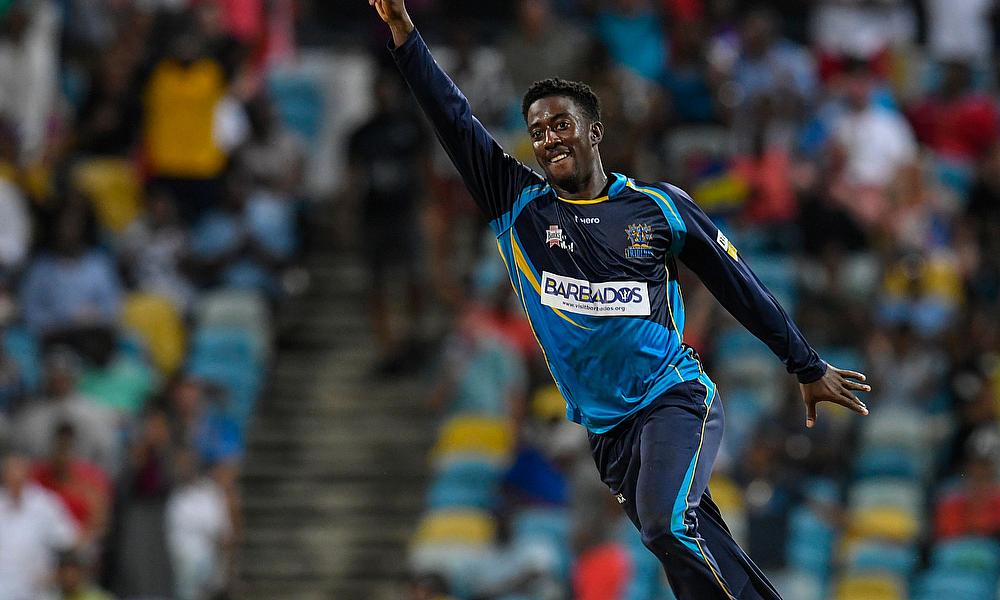 Hayden Walsh maade his debut in 2019 and helped the franchise to win the CPL title after four years. Walsh was declared as Player of The Series for his terrific bowling figures. Walsh picked up 22 wickets in just 9 innings at an average of 12.68.
His best spell was recorded against Trinidad and Tobago, where he picked up 5-wickets for just 19 runs in 4-overs. Walsh was a threat for the other sides and he continued his top form till the final to claim 2nd CPL title for Barbados.