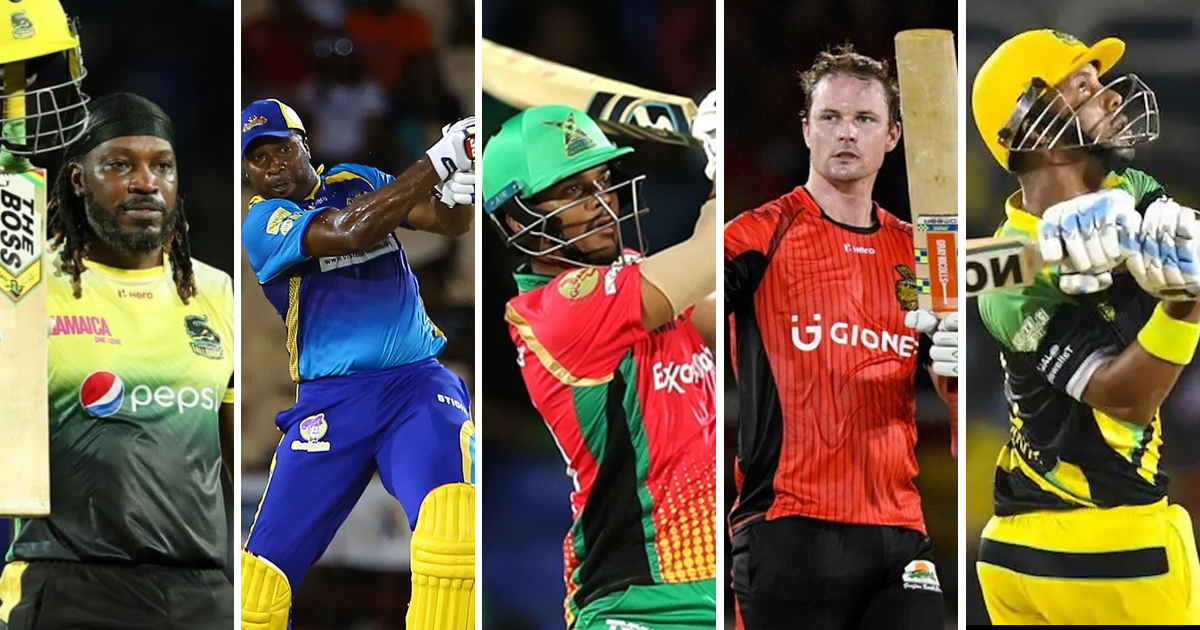 Dangerous Batsmen in CPL: Caribbean Premier League is one of the most popular leagues in the world. The T20 tournament featured some destructive batsmen from the starting of the season and most of the players have also got a break in the national side of their respective nations. From Gayle to Brendon King, we have seen dangerous players in the history of CPL who have outclassed bowlers and ended up as the match-winner for their franchises.
Here are the top five dangerous batsmen in the history of the CPL based on their performances, stats, and the match impact:
5 Dangerous Batsmen in CPL
1. Chris Gayle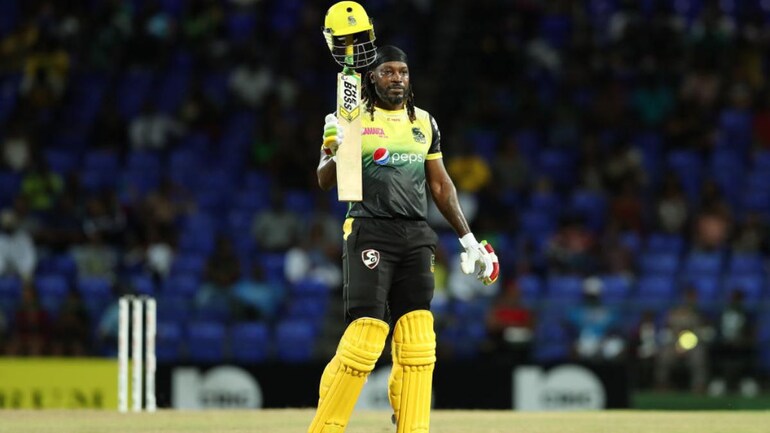 The universal boss Chris Gayle has broken each and every record in the shorter format of Cricket. Gayle is master of all the CPL records. The big man has accumulated 2354 runs over six seasons including four hundred and 13 half-centuries. He has the record of scoring most runs, most half-centuries, and most sixes. Gayle has sent off the ball over the boundary line 162 times.
He is the first batsman to hit more than 100 sixes in CPL. Talisman of T20 cricket was in terrific touch in 2015, scoring 430 runs in 10 innings at an average of 61.42. In 2013, he hit 37 sixes in the edition to break his own record of most sixes in a single season. Gayle has crossed 300 runs in a single CPL season four times (400 plus twice) out of six seasons.
2. Kieron Pollard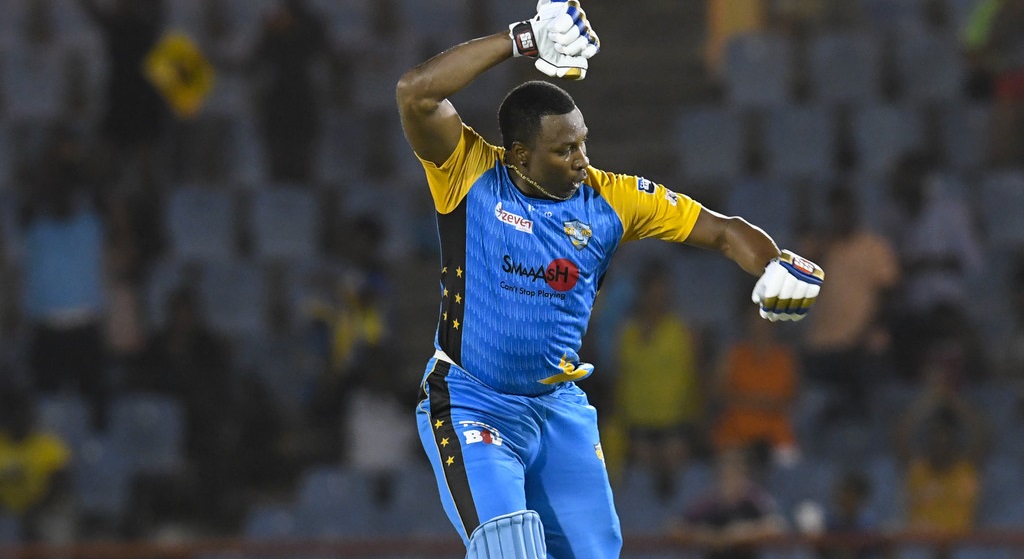 Dangerous Batsmen in CPL: The current limited-overs captain of West Indies, Kieron Pollard is T20 destruction himself. He has evolved his batting skills in the last 2-3 years and he is getting better with every year. Pollard has appeared in six seasons and aggregated 1759 runs striking at 148.56.
TKR captain has hit more than 100 sixes and was in fine touch in the recent season, scoring 349 runs at an average of 58.16. In 2018, he smashed his maiden hundred against Tridents off just 52 balls. Pollard can change the game within a few balls and take the game away from the opposition. Over six seasons of the CPL, Pollard has crossed 300 runs thrice despite batting at down-order.
3. Brandon King
The top-scorer of the last season, the Jamaica-born Brandon King is an impactful player. 25-years old opener scored 496 runs from 12 innings at an average of 55.11. He has the record of the highest individual score in CPL history, having scored 132 off 72 balls in the last edition.
He is the player to watch out in the upcoming season of CPL. He made his CPL debut in 2017 and in 26 appearances, he amassed 763 runs including a century and four half-centuries. He has also hit 32 sixes in a single edition which is also a record as only Gayle has more sixes in one edition.
4. Colin Munro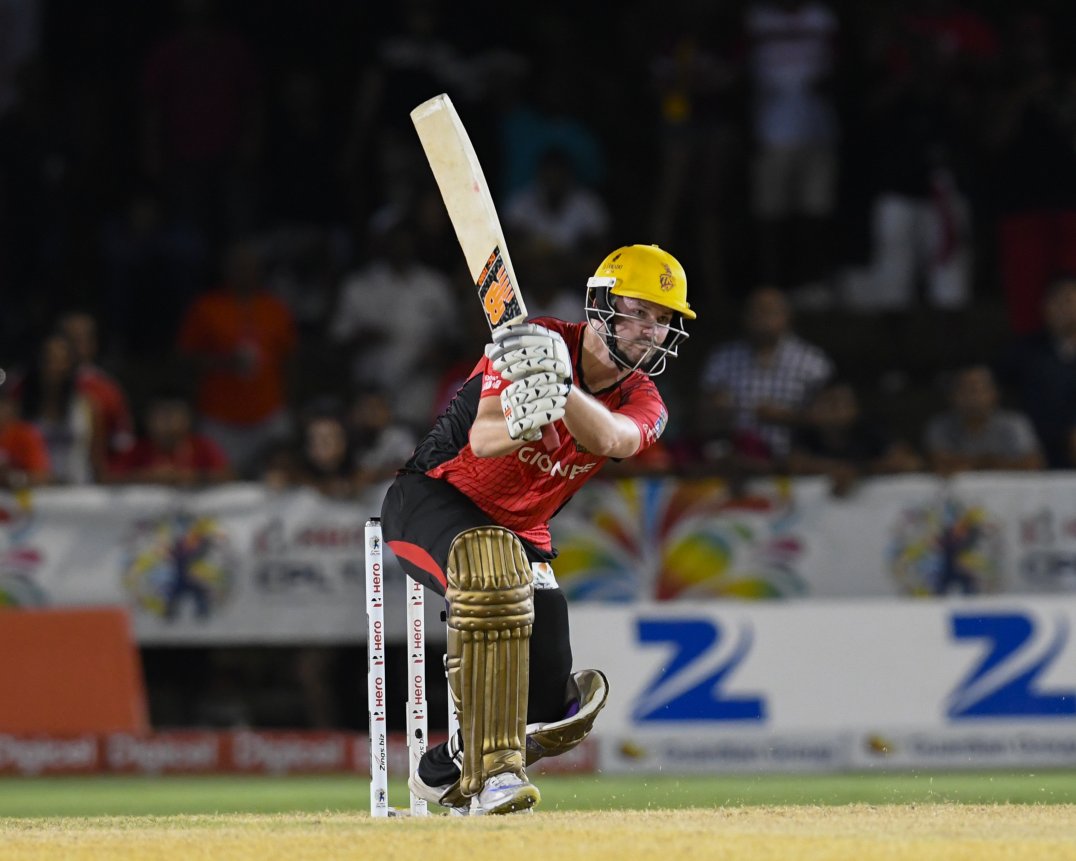 Dangerous Batsmen in CPL: Three times T20I centurion, Colin Munro has been outstanding in CPL as well. Munro has the best average in CPL with 40.68, accumulating 1546 runs in 45 innings. The Kiwi opener has appeared in four seasons of CPL and was in belligerent form in 2018, having scored 567 runs in 13 innings at an average of 51.54.
He has the record of scoring most runs (567) in a single edition. Munro bats at top-order and very destructive against the pace. He is more used to the conditions in the West Indies and proved it with his class batting. In his debut CPL season, he amassed 382 runs in 11 innings including a hundred.
5. Lendl Simmons
The second leading run-getter in CPL and the most consistent batsman Lendl Simons has been pivotal for his side. His ability to score is pretty amazing. He gets quick when he gets settled. In the second edition of CPL, Simmons was top run-scorer, scoring 446 runs at an average of 49.55.
In the previous edition, the opener scored 430 runs for TKR striking at 150.34. He has accumulated 2080 runs from 69 innings in CPL so far at an average of 33.01. Simmons has the record of most half-centuries in CPL (16) and is one of the players who hit more than 100 sixes in CPL.