Best Innings of Glenn Maxwell in IPL
The Australian all-rounder Glenn Maxwell has been a top player in the Indian Premier League despite having some poor show in previous seasons. He was in his supreme form in 2014, led his side KXIP to the final for the first time. Maxwell made the headlines in 2013 when Mumbai Indians bought him for 1 million USD. He was released later and Punjab bought him in the 2014 IPL auction. Maxwell later went to the Delhi franchise in 2018.
After opting-out from the IPL 2019, Maxwell is back in the Punjab camp one more time. Kings XI Punjab bought Australian all-rounder for huge Rs 10.75 crore for the upcoming IPL 2020 which is scheduled to play in UAE. His recent form in Big Bash was outstanding after the break due to the depression.
Let's take a look at the top Top Innings of Glenn Maxwell in IPL:
#1 Glen Maxwell 95 Runs against CSK (2014)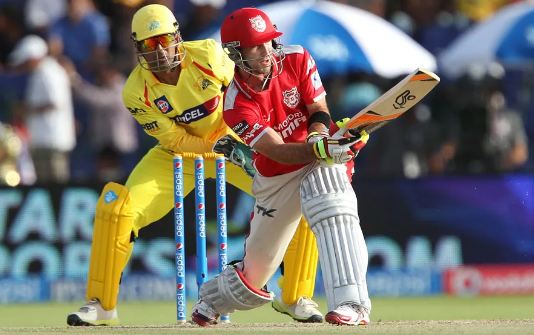 This knock was pretty special because it came against a top side. Glen Maxwell was in his prime form in 2014. The Australian all-rounder made his debut for KXIP and Maxwell impressed the team management by scoring 95 off just 43 balls. After batting first, Chennai Super Kings posted huge 205 and KXIP lost their openers early in the powerplay. Maxwell took the charge of this crunch chase and entertained the UAE fans with hitting big shots against a top bowling attack of CSK. He put a match-winning partnership with David Miller and pulled off a top-class chase. In his 95 runs knock, Maxwell smacked 15 fours and 2 sixes and KXIP won the match by 6 wickets.
Also Read: Highest Run Scorer for Kings XI Punjab (KXIP)
#2 Glen Maxwell 95 Runs against SRH (2014)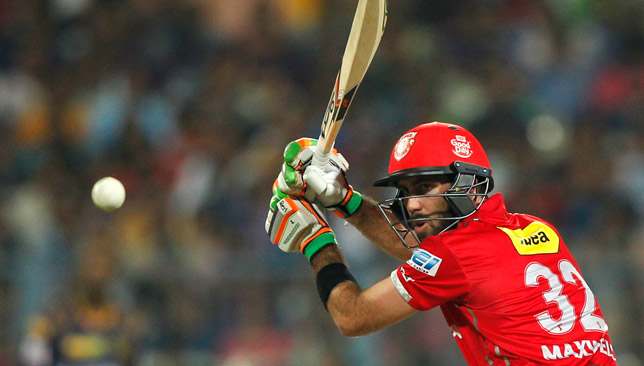 Glenn Maxwell humiliated the bowling lineup of Sunrisers Hyderabad at Sharjah. Maxwell came out at no. 3 and he roared high with the very first ball. He came out in the 7th over of the innings and got out in 18th over. He had sent off the ball out of the boundary line nine times and showed no mercy. Before getting out to Amit Mishra, Maxwell scored 95 off 43 balls and missed a well-deserved maiden IPL hundred. Glenn Maxwell was also declared the Man of the Match and Punjab clinched this game.
Also Read: Most Run Against Kings XI Punjab (KXIP)
3. Glen Maxwell 68 Runs against KKR (2016)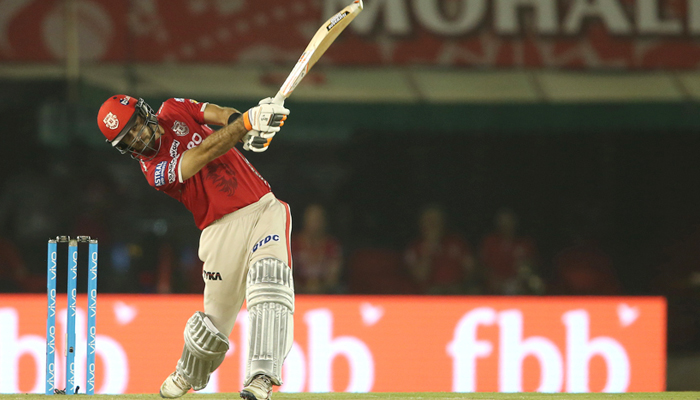 KXIP was going through a tough time in 2016 and Murali Vijay was captaining the side against the Kolkata Knight Riders at the Eden Gardens. KXIP opted to bowl first and KKR dominated with the half-centuries from both openers Robin Uthappa and Gautam Gambhir. Chasing the target of 165, Punjab lost their top-order early and KKR made things worse for KXIP on a challenging surface of Eden Gardens. Maxwell came at a crunch situation and build the game with Saha. It was a gritty knock because Maxwell was stabilizing the innings with singles and doubles which is less expected from the attacking players. He changed the gear in the end but couldn't cross the line and KXIP lost the match by 7 runs. In his 68 runs knock, Maxwell hit 6 fours and 4 sixes.
IPL 2020 is happening in UAE and we all know that Maxwell was terrific in 2014 when UAE hosted the mega event for the first time. Can he deliver some entertaining knocks! the story will be unfolded when the season will start from September 19. 
Also Read: Most Wickets Against Kings XI Punjab (KXIP)