The biggest party, the Summerslam has just passed by, where we got an opportunity to witness some of the most devastating matches in the history of WWE Summerslam pay-per-view. Starting with Rated R Superstar Edge to a thrilling match between Seth Rollins and Brock Lesnar, the night was packed full of excitement and memorable moments. Summerslam also witnessed the return of Bray Wyatt as 'The Fiend', who started terrifying WWE Universe before his in-ring at Summerslam.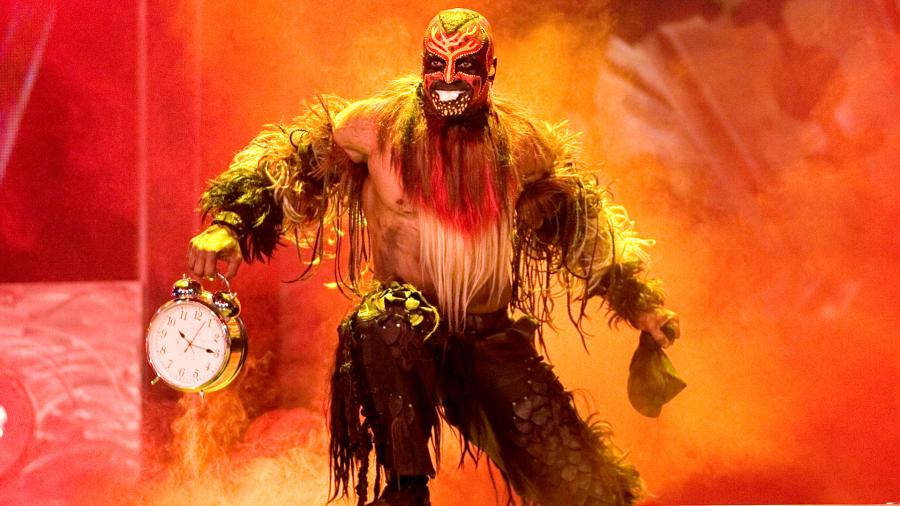 WWE always believed in delivering what is best for the business and having that in mind, WWE entertained us with a variety of superstars over the years. WWE Chairman Vince McMahon has not only entertained us but scared WWE Universe with some superstars' entrance and their presence inside the squared circle. The Brothers of Destruction Undertaker and Kane frightened the people during the time of Attitude Era. However, it is not only them, who you think WWE Universe was scared of. In the year 2005, another horrific character had stepped into WWE with a name as Boogeyman.
Martin Wright or Marty Wright, better known by the ring name The Boogeyman, is an American semi-retired professional wrestler, terrified WWE Universe with his red-faced scary look and worm-eating habits. His WWE entrance was pretty enough to make his opponent believe that 'You time has come'. In his short span of a career, Boogeyman battled with superstars like JBL, Kane and Big Daddy V.
Marty Wright started his professional wrestling career by taking part in the fourth season of the World Wrestling Entertainment (WWE) produced reality television competition Tough Enough. On October 15, 2004, he attended the two-day event in Venice Beach, California, where he was among eight finalists chosen, however, he was later cut from Tough Enough and went for the training for Ohio Valley Wrestling OVW debut.
Marty Wright marked his WWE debut in 2005 and was released from the contract in 2009 after being defeated by The Big Red Machine Kane.
EARLY LIFE



Martin Wright as The Boogeyman was born on July 15, 1964, in Phoenix, Arizona, United States. He is American by nationality and a wrestler by profession. Marty Wright was trained under WWE's developmental territory Ohio Valley Wrestling in 2005 after he was cut from Tough Enough following his age issues. Wright received his training guidance from Booker T and Stevie Ray, who is also a semi-retired professional wrestler. Martin Wright as The Boogeyman made his WWE debut in 2005.
PERSONAL LIFE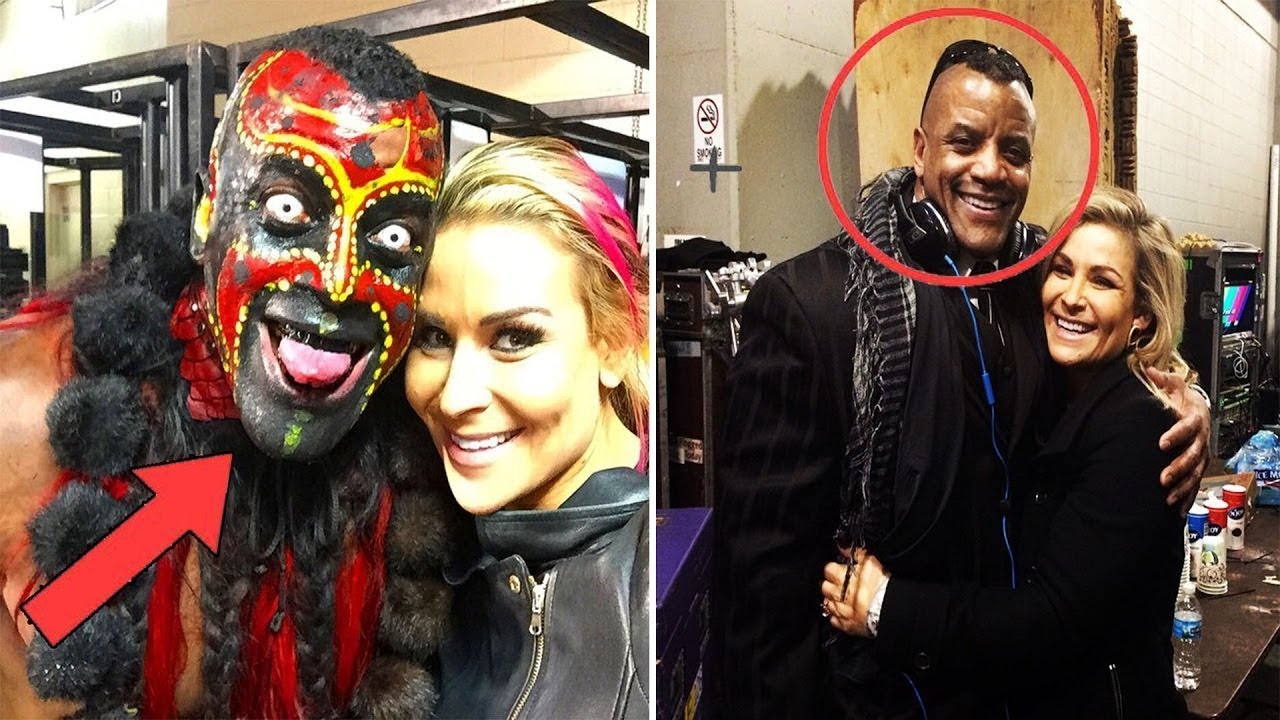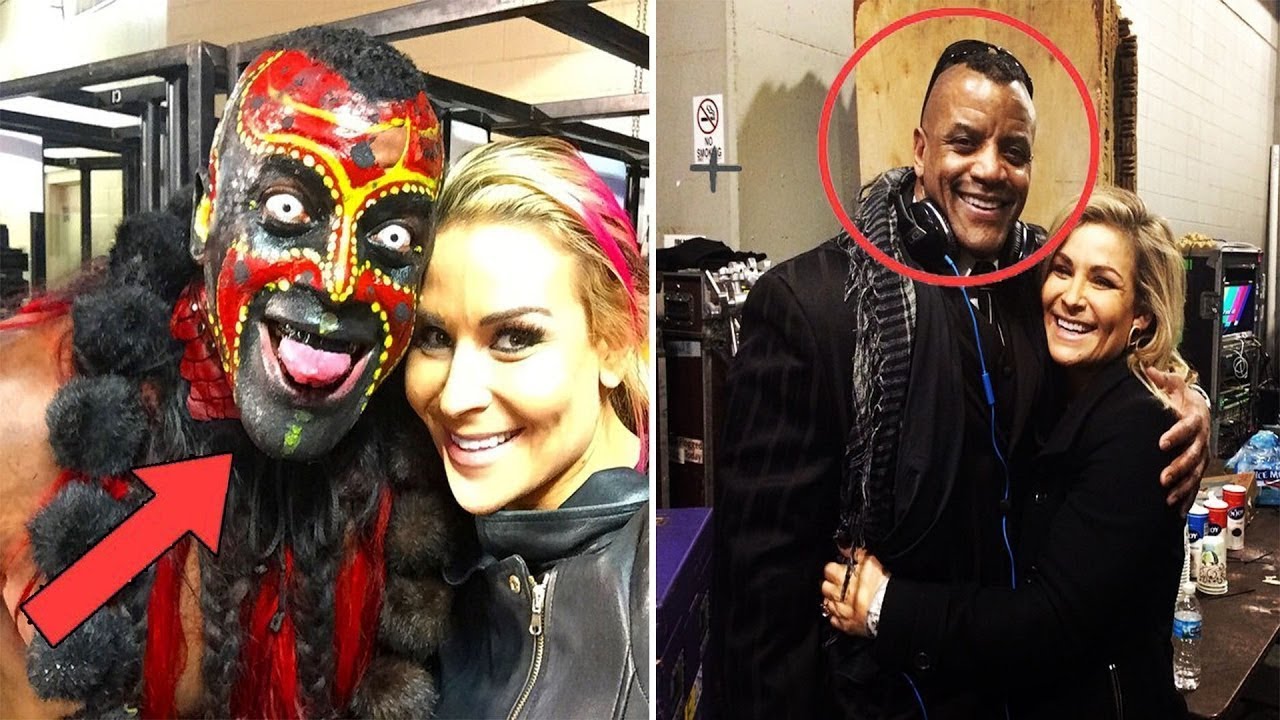 Marty Wright has been married to Melissa George since 1984. As of 2018, He is working as an aerobics instructor in Denver, CO. Wright proffers his training facility in Boulder, CO. He regularly posts videos of himself helping others lose weight and get in shape. Martin Wright currently resides in Aurora, Colorado.
PROFESSIONAL LIFE



Popularly known as The Boogeyman in WWE, he started his professional wrestling career in 2004 when he participated in the fourth season of the World Wrestling Entertainment (WWE) produced reality television competition Tough Enough. However, he claimed that he was forty years old, and the cut off for that competition was 35 years old. So he was cut out of the competition.
The Boogeyman was later asked by WWE officials to participate in training at the Ohio Valley Wrestling. After receiving the training form OVW, he made his wrestling debut at OVW in 2005.
In the same year, Marty Wright got a golden opportunity to work with WWE. His promotional videos started airing on WWE to mark his debut in a professional wrestling platform. However, his debut was delayed due to his knee injury and later made his official in-ring debut on Smackdown by defeating Simon Dean in a squash. WWE Universe got into shock and scared when he took out live worms from his pocket and stuffed them into his mouth.  The Boogeyman's opponents were started to frightening as he left with worms in their mouths and/or spit on their faces. His official pay-per-view debut was at Armageddon.
The Boogeyman had a rivalry started with JBL. Both the wrestlers met eye-to-eye in a one-on-one contest at the Royal Rumble, with Boogeyman picking up the win in under two minutes. After defeating JBL, The Boogeyman turned his head towards Booker T to heat up the rivalry.  Boogeyman and Booker were set to lock horns at Saturday Night's Main Event, but the match was canceled due to Booker faking a knee injury to escape competition. The rivalry then culminated at WrestleMania 22, with Boogeyman facing Booker in a winning effort. During the match, Boogeyman kissed Sharmell with a mouthful of worms.
Marty Wright was later released from the company, however, he was sent to be trained at Booker T and Stevie Ray's wrestling school in Houston, Texas. Wright returned by attacking with his worms into the faces of The Miz and Kristal Marshall. During the feud, he again terrorized and stalked his opponents. Boogeyman also feuded with Finlay, however, The Boogeyman and the Little Boogeyman lost to Finlay and Hornswoggle in a mixed tag team match at No Way Out.
Martin Wright was drafted to ECW from Smackdown where he feuded with superstars like Big Daddy V, John Morrison, The Miz, Finlay, and The Big Red Monster Kane, who defeated him in Boogeyman's last appearance on WWE programming as WWE ended his contract after the match.
Boogeyman returned to WWE in 2012 during the Slammy Awards ceremony. In the year 2015, he returned back at Royal Rumble as a surprise entrant at number 7. Boogeyman made an appearance on Raw 25 Years and even appeared at the Raw Reunion show, and scared Drake Maverick in the WWE locker room.
HONORS



Rookie of the Year in 2006
Ranked No. 114 of the top 500 singles wrestlers in the PWI 500 in 2007.
ACHIEVEMENTS



Boogeyman is a one-time AWF Tag Team Champion.
PHYSICAL MEASUREMENTS



HEIGHT: 188 cm
WEIGHT: 118 kg = 260 lbs
EYE COLOR: Black
HAIR COLOR: Black
THE BOOGEYMAN PERSONAL INFORMATION
Full Name: Martin Wright
Age: 55 years
Date of Birth: 15 July 1964
Hometown:  Aurora, Colorado
Zodiac: Gemini
Religion: American
FAVORITES

Favorite wrestler: Hulk Hogan
Favorite actor:  Tom Hanks
Favorite actress: Angelina Jolie
Hobbies:  Aerobics training
Favorite Food:  Raw food
Dream Holiday: Unknown
Favorite Color: Red & Black
THE BOOGEYMAN NET WORTH



Boogeyman's Net Worth is estimated to be in the region of $5 million (estimated) in 2018
THE BOOGEYMAN CONTROVERSY



During his participation in Tough Enough competition of the World Wrestling Entertainment (WWE), he claimed that he was forty years old, and the cut off for that competition was 35 years old. So he was cut out of the competition.
SOCIAL MEDIA PROFILES



Facebook: https://www.facebook.com/TheBoogeymanOfficial/
Twitter:  No official twitter handle.
Instagram: No official Instagram handle.
Please follow and like us: