Beautiful Female Cricketers: While Cricket and cricketers have enthralled everyone across the globe with their breathtaking performances and memorable Display of Cricket on eh field, the game has now turned into a Global Brand over the past few decades.
Moreover, all the Cricketers have now become Brand ambassadors of the Sport and there are millions of fans out there who are following them in every regards whether its fitness, looks or Lifestyle. Same is also happening in the Women's cricket and while all of them are proving their mettle on the Field alongside their Men counterparts, let's take a look at their Of the field aspect by listing down 10 of the most beautiful female cricketers around.
Laura Marsh
Country: England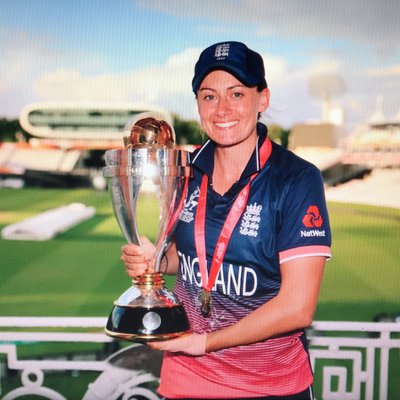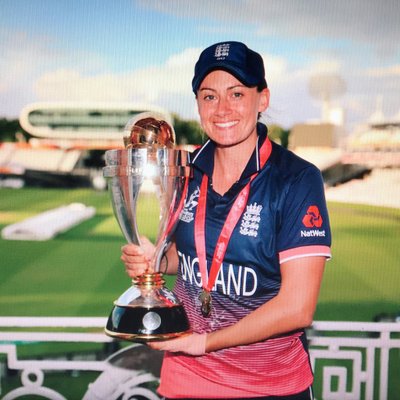 Laura Marsh is one of those Cricketers from the English side, which have not only impressed everyone with their Batting, Bowling and Fielding across all the formats but dazzled millions of fans around the world with her Looks.
Although she started her career as a medium pace bowler which is also good at batting to some sorts, the list of injuries during her career had left her with no other option rather than becoming an off-spinner eventually. As of now, her career has seen her appeared in 9 tests matches 103 ODIs and 67 T2OI for her National side and seems like doing some more wonders for them on and off the field with some kind of Brilliance.
Mignon Du Preez

Country: South Africa
Mignon Du Preez is another beautiful cricketer who has not only stunned Cricket fans on the Cricket pitch while playing for her National Team South Africa but has also made everyone around a big fan of her Beautiful eyes. Moreover, she was a Captain for her side from the year 2007 till 2018 until Dan van Niekerk has taken over the responsibility from her in all the three formats.
As of now, her Cricket career lists down with 1 tests, 130 ODIs and 103 T2OI while playing for South Africa and saw her scoring 3 centuries and 21 half-centuries along with loads of runs for his national team across all three formats.
Leah Poulton
Country: South Africa
Puolton has represented Australia in a number of international games and can certainly be ascertained as another Beautiful cricketer in our list. While coming as an opener for her national team, she has also come on board as a good Leg spinning bowling option for her team at crucial times.
As of now, she has played in 2 Tests, 48 ODIs and 40 T2Os while scoring 2 brilliant centuries and six half-centuries in the process.
Dan Van Niekerk
Country: South Africa
While being the Current captain of South Africa in all three formats, Dan van Niekerk has also come up as one of the best batsmen for the Women's team in all formats along with her handy Leg spin bowling.
So far she has featured in 1 test, 102 ODIs and 83 T20Is for her national team while scoring 1 century, 20 half-centuries and picking up 194 wickets in the process.
Cecelia Joyce
Country: Ireland
Number 6 in our list is coming from the Country of Ireland and her name is Cecelia Joyce. Cecelia plays for the Ireland women's team as a Right-handed Top-order batsman and also a handy Leg spin bowler who can bring out some crucial wickets whenever her team requires her to do so.
Quite interestingly, she belongs to a family full of Cricketers and her Sister Isobel also plays alongside her in both Test matches and ODIs. Moreover, all her three brothers have also played for Ireland Men's team and the Eldest of them Ed Joyce has represented both Ireland and England at International level earlier. So far, she has played 57 ODIs and 43 T2OIs during her career while making 4 half-centuries and grabbing 2 wickets in the process.
Holly Ferling
Country: Australia
Ferling is an Australian cricketer who is playing for the Women's national team since past 5 years and came in the news while picking up 9 wickets in 4 matches she played during the Women's world cup 2013. So far, she has featured in 3 tests, 22 ODIs and 9 T2OIs for her national team and taken 32 wickets in the process across all formats.
Sarah Taylor
Country: England
Sarah Taylor can be quoted as one of those players who has not only impressed everyone with her Attacking game across all the formats for her National team England but delivered some of the best performances in the history of the game over the past few years. Moreover, she was also been named as the ICC women's ODI cricketer of the year in 2014 and her game is touching new levels ever since she has stepped on to Cricket field.
Till now, She has played 10 Tests, 126 ODIs and 90 T2OIs for her team while scoring 7 Centuries and 36 Half-centuries across all formats.
Bismah Maroof
Country: Pakistan
Bismah Maroof is a current cricketer from Pakistan and also the Captain of their Women's team across all the three formats. She is a left-handed batsman who can also bowl leg-break bowling at times. She isn' t just known for her beautiful looks off the field and her on the field performances has also made her team qualified to the 2009 world cup after a gap of 12 years.
As of now, she has represented her national team in 108 ODIs, 108 T2OIs and saw her 25 fifties in Total so far in all the three formats combined.
Smriti Mandhana

Country: India
Smriti Mandhana is that one name which has made every Indian Cricket fan go crazy about not only her Great attacking batting display on the field but with her looks too. She is currently been quoted as the "National Crush" amongst the fans around and seeing her dazzling looks, that seems justified by every means.
Being a Left-handed batsman, she has represented India in 2 Tests, 51 ODIs and 75 T20Is in total and scored 4 centuries and 30 half-centuries combined as of now.
Elysse Perry
Country: Australia
It's not very often that you find a player who has represented her country in both Cricket and Football at the International levels. Elysse Perry has just done that with the same level of brilliance and she also tops our list of most beautiful women's cricketer.
Talking about her records, she has played 8 Tests, 112 ODIs and 130 T2OIs so far and scored 33 half-centuries and 4 century while bagging 297 wickets alongside with her fast bowling.
Also Check: