Kabaddi fans are thrilled to watch exciting contest between different franchise in the ongoing season of PKL 2021 and the first match of the day will be played between Puneri Paltans and Patna Pirates who have one thing in common in reference to their last match as Paltans won their last game by one points and Pirates lost their last encounter by one points. When we talk about overall Head to Head records between these two sides three times Champion Patna Pirates holds an edge over Paltans by a huge margin.
Game no 1 between Patna Pirates vs Puneri Paltans : Let's talk about the key players and expected 7 of the contest between Puneri Paltans and Patna Pirates
Expected 7 of Patna Pirates: Monu Goyat, Prasanth Kumar Rai, Sachin Tanwar,Neeraj Kumar, Shubham Shinde, Sajin Chandrasekhar and Mohammadreza Shadloui.
Expected 7 of Puneri Paltans: Nitin Tomar, Aslam Inamdar, Mohit Goyat, Sanket Sawant, Vishal Bhardwaj, Baldev Singh and Abhinesh Nadrajan.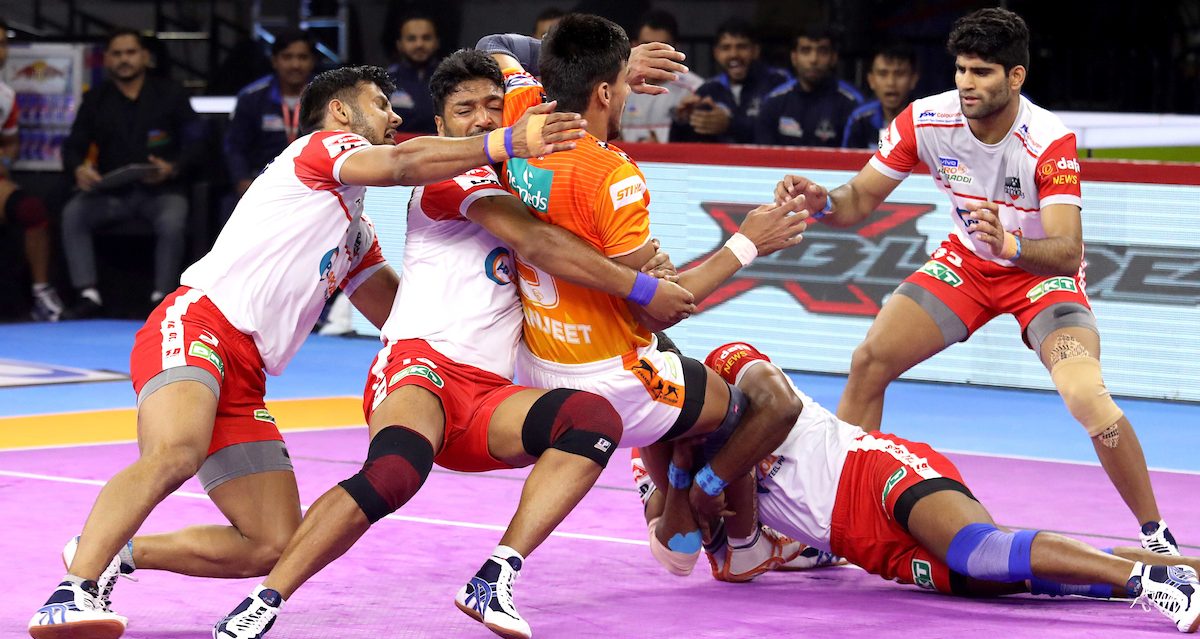 Key Players to watch out for in the contest between Patna Pirates and Puneri Paltans: The players who are in solid form and they can give tough time to opposition counterparts is shared below
Nitin Tomar(Patna Pirates)

Vishal Bhardwaj(Puneri Paltans)

Monu Goyat(Patna Pirates)]

Baldev Singh(Puneri Paltans)

Mohammadreza Shadloui(Patna Pirates)
2.  Game no 2 between Telugu Titians vs Haryana Steelers
Taking about the second match between Telugu Titians and Haryana Steelers they are both currently situation both are yet to taste a victory in PKL 2021 and this is a golden chance to open account for both teams in upcoming clash.
Expected 7 of Telugu Titians against Haryana Steelers: Siddharth Desai, Rohit Kumar, Rajnish Dalal, C Arun,Surinder Singh, Sandeep Khandola and `Ruturaj Koravi.
Expected 7 of Haryana Steelers against Telugu Titians: Vikas Khandola, Shrikant Tewathia, Jaideep Meetu, Rohit Gulia, Mohit  and Ravi Kumar.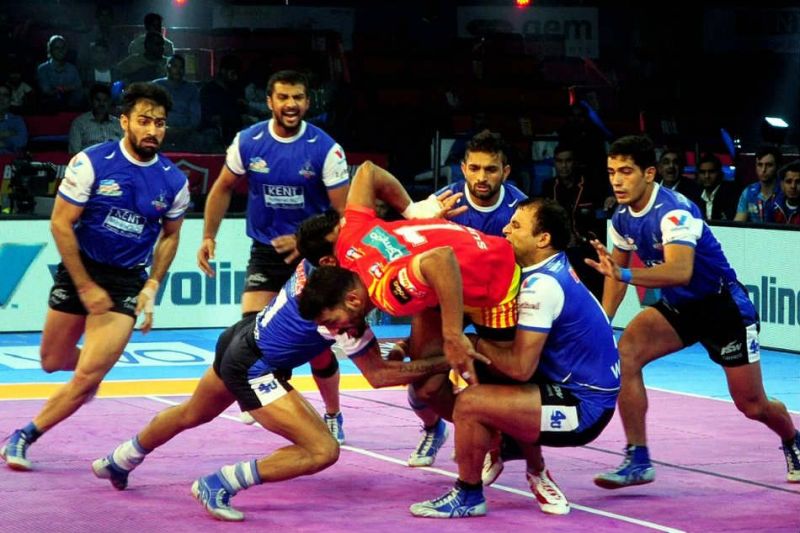 Key players to look out for the contest between Telugu Titians vs Haryana Steelers :Siddharth Desai(Telugu Titians), Vikash Khandola(Haryana Steelers), Sandeep Khandola(Haryana Steelers) and Rohit Kumar(Telugu Titians).