Men in Blue will be looking to win the second match of the ongoing series by 1-0 with the first one at Kanpur resulted in a draw and with Kohli back in the side as a leader it is expected that India will do wonders under his attacking captaincy.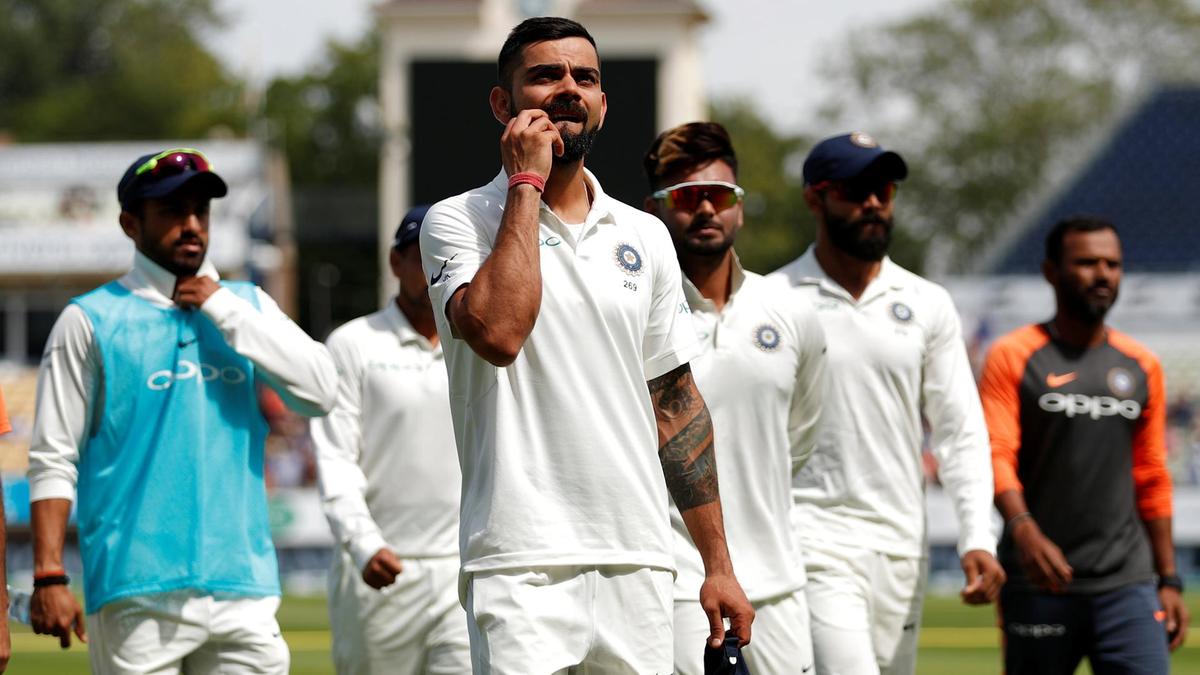 Taking about the opening day of the second Test in Mumbai, there was bounce and turn on those 22 yards which paved the way for Ajaz Patel for picking 4 wickets, and India at stumps are placed at a score of 221 runs at a loss of 4 wickets with Agarwal batting at 120 runs and complemented equally on the other end by Saha on the score of 25 runs.
Right now the winning probability is in favor of India but a few more wickets for India on the second day can title the game in favor of Black Caps. The first day also became a center of discussion where Kohli was given out when it was clearly visible on the screen that the ball hit his bat first before deflecting into his pad as the field umpire raised his finger it was immediately referred by Kohli to the third umpire but the third umpire didn't overturn the decision of field umpire due to lack of conclusive evidence which wasn't the case quite clearly. Kohli and Dravid weren't happy with the decision as these two were seen chatting on the worst umpiring that they witnessed on the screen. 
Considering the way pitch behaved on the first day it looks like an ideal spinning track with the game progressing further likes of Indian spinners Ravi Chandran Ashwin, Axar Patel can be lethal on this track.  Virat Kohli who didn't score a single century in last 2 years had to wait a little longer now and he is expected to score big in the second innings like a champion player in the longest format of the game.