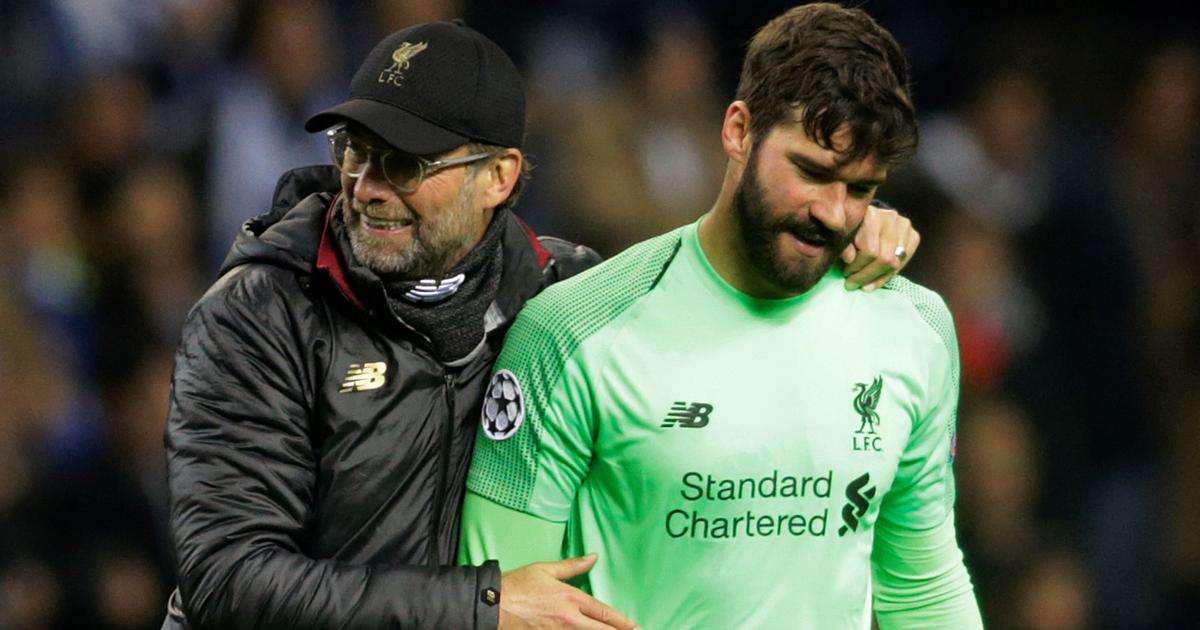 Liverpool FC goalkeeper Alisson Becker has praised the leadership of the team manager Jurgen Klopp and also said he has the utmost respect for him all these years. 
The Brazilian goalkeeper has been associated with Liverpool since 2018 and he was a part of winning team that lifted the Premier League trophy as Chelsea defeated Manchester City by 2:1 last week. Since his association with the side, the 27-year-old has cemented as one of the best talents on the side, playing a significant role in winning the English Championship. 
Alisson spoke about Klopp's role in keeping the dressing room positive all the time as he quoted on the club's official website, "The maximum respect I can have for a person, I have for him. There are not many words that I could describe, maybe in Portuguese, I can do that better! But yeah, he means, I think, everything for this club, for the squad. He brought us together here, he gave me the opportunity to come to Liverpool, he makes me feel special inside," 
Alisson went on to say how many sacrifices Klopp did in his life to achieve a rare feat after 30 years of a wait as he thanked him for making one of the champions of the winning team last week. Klopp has been instrumental as he has guided Liverpool to win domestic, continental and even the global championships in the last 12 months, including Champions League and the FIFA Club World Cup. 
Liverpool remains at the top spot in the Premier League standings with a 23-point lead over the second-placed Manchester City (63 points) with 28 wins under their belt. And their next fixture is against Manchester City in the Premier League at the Etihad Stadium on Friday i.e., July 3.