A left-footed football player is always regarded as a special gift for any football XI. Here is the list of top 10 Best Left-Footed Football Players in the world who can perform magic with their left foot. Only 19% of professional footballers have a preference for their left foot but surprisingly, four out of six greatest players of all time are left-footed according to IFFHS including Johan Cruyff, Ferenc Puskas, Diego Maradona and Alfredo Di Stefano.
Generally, left-footed players are often considered possessing an amazing inborn talent for football. They are very skilful and creative wizards; their decision-making is also far more elusive than the right-footed.  That's why today we are going to show you the list of top 10 best Left-Footed Soccer Players in the world right now who can genuinely work wonders with their left magic wand.
Best Left-Footed Football Players In World
#1. Lionel Messi (Barcelona – Argentina)-
The presence of Lionel Messi in this list is obviously unquestionable with 5 Ballon d'Or awards, 5 European Golden Shoes as well as multiple individual and club titles. Many people regard the Argentine forward as one of the best football players in the world of all time as for his enormous contribution to FC Barcelona and the national team. The number 10 has scored 616 goals and assisted 250 strikes in 762 appearances of his career.
With the agility and skilful left foot, he plays not only as a prolific goalscorer but also a creative playmaker. In the 2017/2018 season, Lionel Messi played a vital role in FC Barcelona XI and helped the club to win the La Liga and Copa del Rey titles with 45 goals in 54 apps. World Cup 2018 in Russia is the opportunity for Messi to win the greatest title with Argentina national team and forget about the regretful loss against Germany in the 2014 World Cup Final.
#2. Mohamed Salah (Liverpool – Egypt)-
No one had expected that Liverpool could make it to the Champions League Final in Kiev. But Mohamed Salah once again surprised us with his incredible form that carried Liverpool to the final, and his national team to World Cup 2018. 47 goals and 14 assists in 56 appearances are enough to prove the excellence of the Egyptian striker. Unfortunately, an arm injury in the UCL Final has a bad impact on his ability to play the Group stage of WC 2018. Can he still make it again? Let's wait!
#3. Paulo Dybala (Juventus – Argentina)-
Paulo Dybala, the Juventus rescuer who has the honour to wear the No.10 shirt of the Italian club, is presently known as one of the best football players in the world due to his top-flight performances in Italian domestic leagues as well as European competition. Being famous for his dribbles and decisive strikes by both feet, Dybala is expected to become the future of Argentina national team after Lionel Messi's era.
4#. David Silva (Manchester City – Spain)-
Left-footed football player: It is unquestionable to say that David Silva is the most important player in the Manchester City squad. He is a talented wizard who can do magic with incredible ball control, creative passes and vision of a playmaker. In Spain national team, the role of Silva is even enhanced after the retirement of Xavier Hernandez and Xabi Alonso. With David Silva and Iniesta, Spain is still dangerous with Tiqui-Taqua tactics that lead them to the World Cup 2010 trophy as well as two European Championships in 2008 and 2012.
#5 Gareth Bale (Real Madrid – Wales)-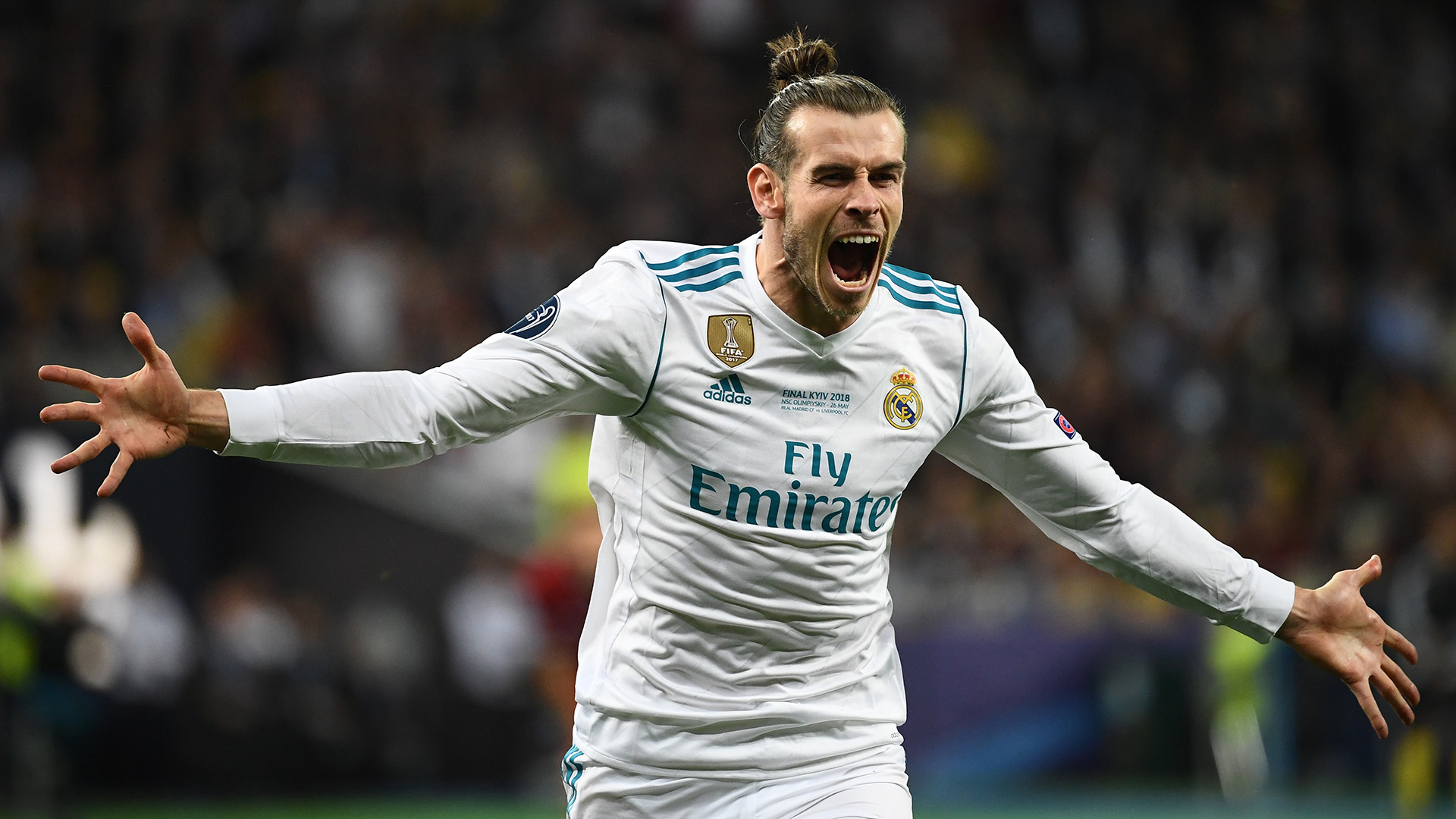 Gareth Bale is a famous Real Madrid striker with "Fast and Furious" sprint and amazing long shots. To tell the truth, the 2019/2019 season was not a successful year of the Welsh forward as he often appeared on the substitution bench. Fortunately, Gareth Bale still showed his class at the end of the season with a stunning bicycle goal against Liverpool in the UEFA Champions League Final that takes Real Madrid to the top of Europe for 3 consecutive times.
Honourable Mentions
Mesut Özil (Arsenal – Germany)

Ángel Di María (PSG – Argentina)

Saúl Ñíguez (Atlético Madrid – Spain)

David Alaba (Bayern Munich – Austria)

Nabil Fekir (Olympique Lyon – France)
Left-Footed football players are wonderful gifts for any squad because they, along with the right-footed, create the balance in both of the wing, as well as surprise the opponents with elusive decisions. From Lionel Messi to James Rodriguez, they all possess premier traits of a left-footer. Who do you think is the best football players in the world now with the right foot? Please let us know in the comment section below!