Viv Richards Biography
Viv Richards is a cricket player, who plays for the West Indies National Cricket Team. He has been a part of the team since 1974 and has had a successful stint with the side. Viv Richards was born on March 7, 1952, in St John's, Antigua. Viv Richards made his West Indies National Cricket Team debut on 1974 in Test format.
Professional Life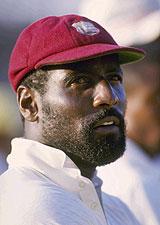 Viv Richards mainly plays in the team as a batsman and is a prolific Right-handed batsman, having scored plenty of runs for the teams, both in domestic and international cricket. He can also bowl part-time Spin and bowls right-arm. He is a brilliant fielder and can field anywhere on the ground. He is good with both his, ground fielding and his catching.
Viv Richards plays for the West Indies National Cricket Team ODI/T20/Test format. He represents Combined Islands, Glamorgan, Leeward Islands, Queensland, Somerset team in domestic cricket.
Viv Richards has scored over 36212 runs, playing for the West Indies National Cricket Team and is a successful player for the team.
https://www.instagram.com/p/B9Gq2s0JL8H/?utm_source=ig_web_copy_link
Viv Richards Records
First batsman to score a Test century at a strike rate of over 150 (1986)
• highest individual ODI score when batting at number 4 position (189*) (1984)
• First cricketer to score a fifty and to take a five-wicket haul in the same ODI
• First player to score a century as well as to take a five-wicket haul in the same ODI match
• First player to complete 1000 runs and taking 50 wickets in ODI history.
Viv Richards Achievements
Wisden Cricketer of the Year (1977)

Officer of the Order of the British Empire (1994)

Knight of the Order of the National Hero (1999)
Viv Richards Facts
When he was 18 years old, he left school and started to work at D'Arcy's Bar and Restaurant in St. John's.
Owner of the restaurant, D'Arcy Williams, helped him a lot and provided him with new whites, pads, gloves, and a bat.
https://www.instagram.com/p/ByDdRXJFomz/?utm_source=ig_web_copy_link
He spent some seasons with St. John's cricket club, later, he joined Rising Sun Cricket Club.
During his era, he was considered the most powerful batsman with an extremely attacking style.
He was very famous for punishing the bowlers who dared to sledge him, for an instance, during a county match against Glamorgan, bowler Greg Thomas taunted him 'its red, round and it's about five ounces' after Richards missed few deliveries.
n 1983, Richards tore up a blank cheque given to him by the South African Cricket board to play for a rebel West Indies team touring apartheid South Africa.
Richards hit the next ball for six out of the stadium into the nearby river and commented 'you know what it looks like, now go and find it.'
In 1981, his book, Hitting Across the Line, was published. In the book, he described how his whole life got around sports, particularly Cricket.
One of the most interesting facts about his 17 years long cricket career is that he never wore a helmet while batting.
In 2000, a 100-member panel of experts named him among the five Wisden Cricketers of the Century. He got 25 votes, behind Sir Donald Bradman (100 votes), Sir Garfield Sobers (90 votes), Sir Jack Hobbs (30 votes), and Shane Warne (27 votes).
In 2010, he was featured in a documentary movie Fire in Babylon and spoke about his experiences playing for the West Indies.
Viv Richard Personal Life 
Vivian Richards Family comprises his wife and two sisters. He is also a godfather to Liam who is the son of Ian Botham, Viv's best friend. Viv Richards's wife, Miriam lives in the Caribbean.
Matara resides in Toronto, Canada and Mali live in West Indies with her parents. Mali is also a first-class women cricketer. Richards also had an association with Indian lady Neena Gupta who was also an actress. A couple broke up in 1989, and both have a daughter Masaba Gupta.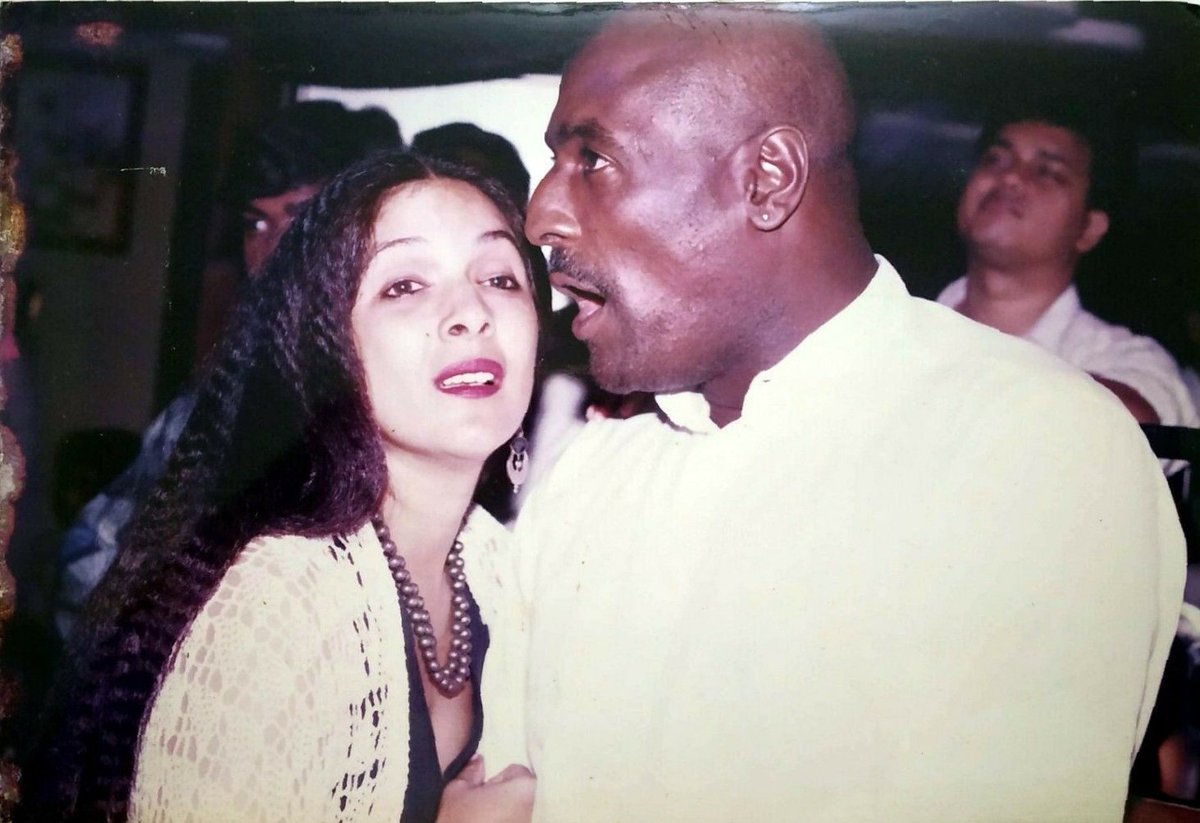 Viv Richards is nicknamed as Viv.the Master Blaster due to his aggressive approach towards any bowling attack. He is also entitled as Mr Swagger for his ability to hook the shot with perfectness and beauty.  The five feet 10 inches Viv Richards living in his hometown Antigua where an International stadium is also named after him.
Viv Richards Personal Details
Viv Richards Date of Birth- March 7, 1952
Viv Richards Place of Birth- St John's, Antigua
Viv Richards Playing Role- batsman
Viv Richards Batting Style- Right-hand bat
Viv Richards Bowling Style- Right-arm slow
Viv Richards Teams Represented- West Indies, Combined Islands, Glamorgan, Leeward Islands, Queensland, Somerset.
Viv Richards Social Media Profiles:-
Facebook-
Twitter- https://twitter.com/ivivianrichards
Instagram- https://www.instagram.com/officiallyvivian