Shiv Chawrasia, also known as Chipputtsia and Chow, is a professional golfer of India who has won several recognitions in several occasions including 6 Asian Tour wins since 2008. 4 of these events were coordinated with the European tour. He has mostly won all his recognitions in India which comprises of the Hero Indian Open where he was a runner up for the years 1999, 2006, 2013 and 2015. He was also a winner of these events in the year 2016 and 2017. His only away win is at the Resorts World Manila Masters in the year 2016.
Shiv Chawrasia Early Life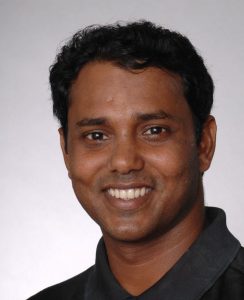 He was not always a golfer from the start. He served as a caddie for several years before he even started his role as a professional golfer. He started his professional career in 1997 and since then he has not looked back and has been awarded several times to make himself and the nation proud. Even though he was fascinated by golf at a very early age he still wasn't able to claim success at that time.
Shiv Chawrasia Personal Life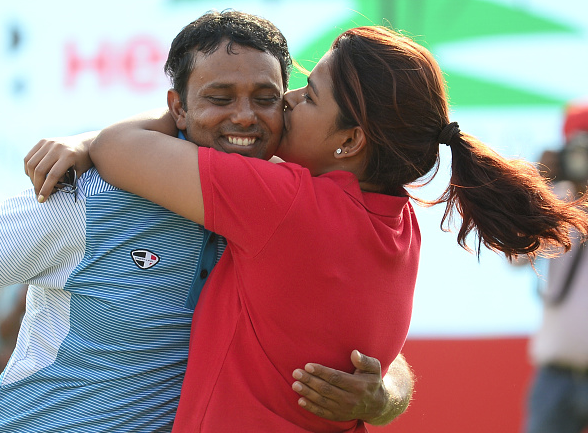 He was born in Kolkata, West Bengal and his father worked at the Royal Calcutta Golf Club as a greenskeeper. Hailing from an ordinary family he was still passionate about golf and aspired to become a successful golfer one day. Seeing his father work at the golf course it was at this place where he too up the love for golf at a very young age of just 10 years old. He did not receive any extravagant training as such but was self-taught. This amazing golfer was nicknamed as "Chip-put-sia" for his short gaming style.
Shiv is married to Simantini Prasad Chawrasia and the couple are leading a happy life.
Shiv Chawrasia Professional Life
Even though he aspired to be a golfer at a very young age, he became a professional golfer in the year 1997. Towards the ending of 1988, his earnings were $1,220 which was quite a positive start.in the Indian Open of 1999, which was held at the familiar golf club he came 2nd to his competitor Arjun Atwal. In 2006, he committed to the Asian Tour where he made steady progress and won 8 titles.
In 2006, at the Hero Honda India Open he missed the title by an inch. The year 2007 was also no different. It was in the year 2008 when he tasted success again by winning Indian Masters which was a part of the European Tour. After the end of this event, he ranked 161 in the world ranking of golf whereas he topped the charts of Asian Tour Order Of Merit. In 2011 he won his 2nd Asian Tour event and finally qualified for Summer Olympics in 2016.
Honors
In 2017 he received the prestigious Arjuna award from the Ministry Of Youth Affairs And Sports.
Shiv Chawrasia Achievements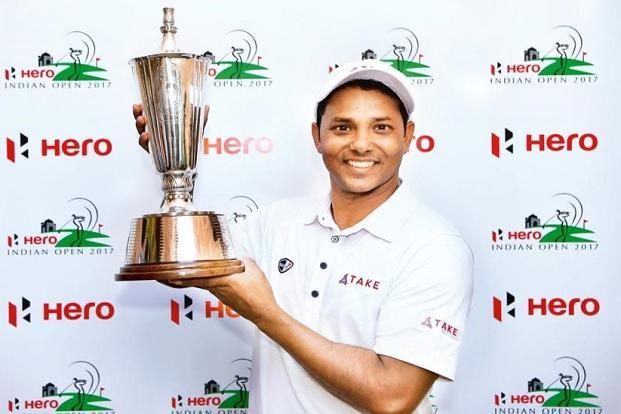 On 10th February 2008, he won the Emaar MGF Indian Masters tournament.
On 20th February 2011, he won the Avantha Masters tournament.
On 20th March 2016, he won the Hero Indian Open and the same year on 20th November he won the Resorts World Manila Masters.
In 2017 he won the Hero Indian Open.
He also represented Asia in the World Cup of 2016 and also in the EurAsia Cup in the year 2016 and 2018.
Physical Measurements
Height: 165CM
Weight: 67KG
Eye Color: Black
Hair Color: Black
Shiv Chawrasia Personal Information
Full Name: Shiv Shankar Prasad Chawrasia
Nickname- Chipputtsia and Chow
Age: 41 years
Date of Birth: 15th May 1978
Hometown: Kolkata, West Bengal, India
Zodiac Sign: Taurus
Religion: Hinduism
Spouse: Simantini Prasad Chawrasia
Shiv Chawrasia Net Worth
$100K-$1M (Approx.)
Controversy 
He has not been involved in any controversy as of now.
Social Media Profiles
Facebook: https://www.facebook.com/shiv.s.chowrasia
Twitter: https://twitter.com/ssp_golf
Instagram: NA