Dhoni & Sakshi Watching "Padma Bhushan" Video: Eight years ago, MS Dhoni hit the historic six that ended 28-year drought as India won the World Cup in 2011. On exactly the same date, Dhoni was honored with Padma Bhushan, the highest civilian honor in India.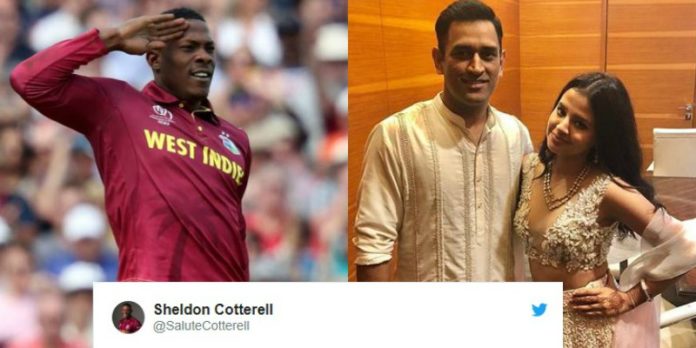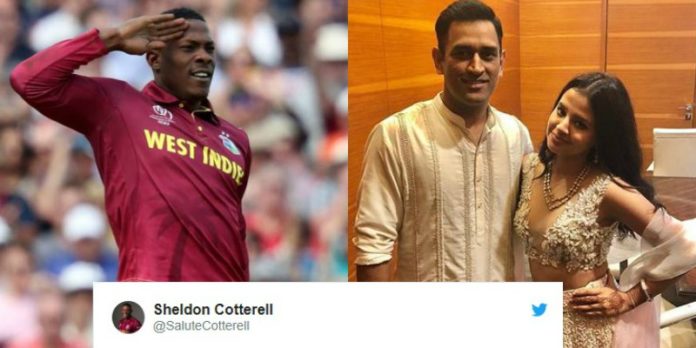 But why are we going through old memory lanes chanting the glory of MSD. The reason is West Indies pacer Sheldon Cottrell, who stumbled on "MS Dhoni Padma Bhushan" video and is in awe of MS Dhoni and Sakshi Dhoni 
Cottrell, the salute man in his tweet wrote, he has shared the video with his friends and family members and applauded the husband-wife moment, indicating MSD's love for the nation. 
In his tweet, he said "I shared this video with friends and family because they know how I feel about honor but the moment between wife and husband truly shows an inspirational kind of love for country and partner. Please enjoy as I did,"
Amid Retirement Speculations, MSD Serving Army
MSD love for army is like an old wine, the older it gets, the better it tastes. Post India's semifinal exit, the speculations of MSD retiring was making the rounds. Even legends like Gautam Gambhir indirectly suggested MS Dhoni to retire and let Rishabh Pant don the wicket-keeping gloves in all the formats.
MS Dhoni will be unavailable for the West Indies tour as he is a commitment to serve the Indian army. From 31st July to 15 August, he will spend time with army troops enriching his working experience in the army.
Dhoni was supposed to join the Indian team in West Indies for upcoming T20 and ODI series. According to the grapevine, he is expected to play for India till T20 World Cup 2020 to groom youngsters like Rishabh Pant and Ishan Kishan.