The love connection between Bollywood and cricket is nothing new. It started from 60s when Sharmila Tagore a celebrated actress back then fell in love with Former Indian Skipper Mansur Ali Khan Patudi during a cricket match . There have been several instances in the past when Bollywood actress have tied the knot with Cricketers whether it's Anushka Sharma and Virat Kohli to Youtuber Dhanashree Verma and Yuzvendra Chahal. The latest to make the headlines is Prachi Singh who is assumed to be dating Indian future star Prithvi Shaw after the former commented on latter's Instagram posts.
Who is Prachi Singh?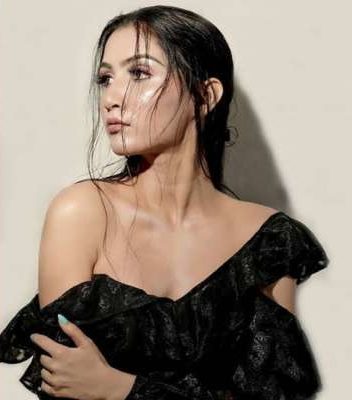 Prachi Singh is a TV actress and she was appreciated for her performance in colours popular daily shop Udaan. Apart from her stint with Colours she has acted in numerous projects. But it's colours show Udaan which gave her the limelight.
Her name is linked with Prithvi Shaw as the cricketer recently posted two photographs on his Instagram account where in one picture he is seen batting while in the other picture he is seen with legendary Australian cricketer and Delhi capitals coach Ricky Ponting to which he captioned "Back to the base camp with the bossman Ricky Pointing time to get bats into action".
https://www.instagram.com/p/CEoswApgueS/?igshid=1spftcws06vly
The speculation started building when she commented on both the photographs where she wrote "Picture perfect " In the first one and "Cutie" in the second one respectively.
Prithvi Shaw is quite active in all social platforms where he keep posting photos and videos on it. In another video of Prithvi , Prachi Singh commented that she misses his laughing to which Prithvi replied with an emoji of closing his face. Prachi mostly comments on Prthivi's posts.
https://www.instagram.com/p/CE1f_qdA05T/?igshid=1lpnbsre1504y
There will be huge responsibility on Prithvi Shaw to perform well for capitals this year as Delhi capitals despite performing well in last edition could not clinch the trophy last year.