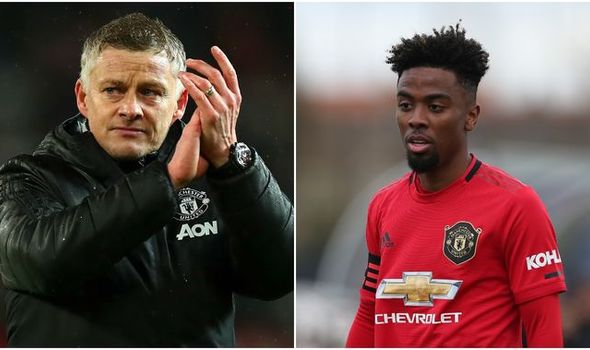 Manchester United boss Ole Gunnar Solskjaer has said that the team's highly-rated midfielder Angel Gomes is unlikely to stay with the side after failing to sign a new contract with the club. 
Solskjaer had been hopeful that the 19-year-old would agree on a new contract with the club but he got no update from him till now and his contract also expires this Tuesday. If rumours are to be believed, Gomes has been lately linked with Chelsea in the British media, but there has been no official confirmation. 
"I've got no news, nothing, so it doesn't look like (he will stay)," Solskjaer said of the England Under-20 international.
"I've not heard from them last night or this morning. It seems like they haven't managed to agree so the answer is probably short and yes (he will leave)." Solskjaer said. 
The Red Devils now face Brighton in their upcoming fixture as they look to extend their 14-match unbeaten run across all competitions and at least get under the top four in the Premier League standings. 
Manchester United still has seven matches left this season and Solskjaer believes that his boys are doing well of late as they look to book a berth in the Champions League qualification spot. Manchester United is currently 6th in the Premier League with 13 wins and 49 points, five points behind Chelsea in the latest standings. 
"I think there are many teams in that battle for third and fourth — Leicester, Chelsea, us, Wolves are doing really well," Solskjaer said.