Mohammed Salah:- Football is the game which lives as the main priority in the heart of all the fans. Each fan dedicates his part of life for the game as they are too loyal towards the sport. They want their team to win at any cost and they have a specific soft corner to the players to whom they are naturally attracted to. One such player in recent times is Mohammed Salah, the wonderful man with wonderful ability from Egypt.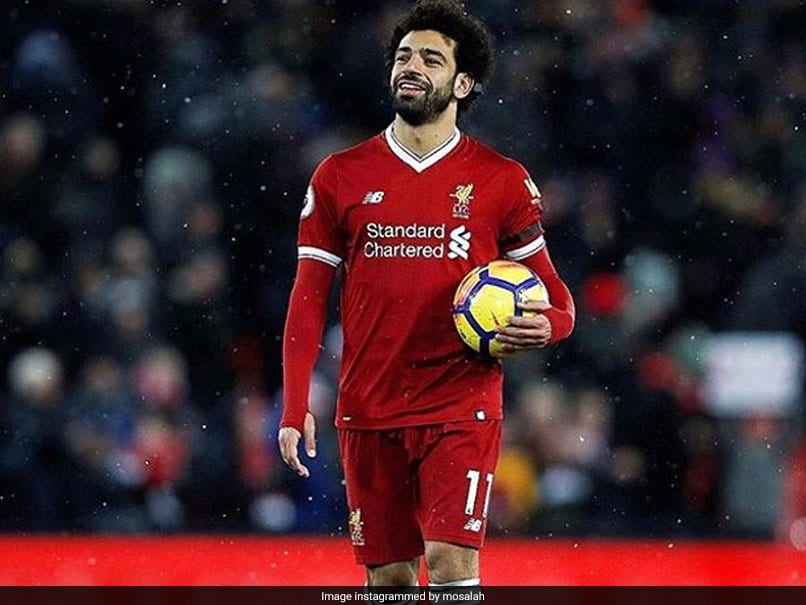 Mohammed Salah has achieved a fan base that if he can even become a president of Egypt. Not only in Egypt, has Salah gained fans all over the world.  In today's column let us discuss the early life, career statistics, records and achievements along with the net worth of Mohammed Salah.
Early life
Mohammed Salah started his career in senior football with a club named Cairo club in the Egyptian premier league in the year of 2010. In a very short time span, he Joined Basel in the contract of the undisclosed fee. Thereafter, he played for a couple of clubs before getting noticed by one of the biggest premier league club Chelsea. He joined Chelsea for 11 million Euros in the year of 2014 but did not play much in his debut season. He was transferred through a loan to the clubs in Series A, Florentine and Roma.
Mohammed Salah had a great time in those clubs and performed well consistently which marked his return to the premier league, this time for Liverpool which was a record signing of 36.9 million Euros. He played in forward in several matches and earned an unshakable reputation among premier league fans which even made fans of other leagues to watch Liverpool games and he ended being a superstar with many match-winning performances. He is still one of the biggest assets for Liverpool.
Career statistics
Let us have a look at his career statistics
Controversy
During the 2018 Fifa world cup, Salah posed for a photograph with a Chechen leader, Mohammed Salah was slashed by NOGO's and Medias because of the president's several human Rights cases of abuse. He then was caught by police staffs of Merseyside for driving and talking on the phone. His relationship with Egyptian Football has taken a back after his picture was used for the team sponsor without permission which can also be considered a controversy.
Some of His Important records
As of October 2018
He holds the record of scoring 32 goals in a season from 38 games.

most consecutive games scored-24 games

holds the record for most goals scored by an African player in this season.

most player of the month award with the single season- 3 awards.
Net worth
Mohammed Salah net worth is said to be 2.25 million dollars which are a whopping figure. It is one of the biggest net worth from a player from the African continent.
Conclusion
Mohammed Salah has done a lot of hard work to reach this place; it is all about hard work and dedication which takes you near your dreams. It looks just like a practice from outside, but it is all about dedication and mental battles you fight as a player which takes you to the top. The more you handle the mental battles well, the better you achieve. There will be day and night of practice, there will be sleepless nights, there will be sleep with utmost pain and tiredness, what keeps you going should be your will. Come on, go for it, going for your dreams should be your utmost happiness and goal, if you derive happiness from goal, you will surely reach the desired place in your life.
Also Check:-
Please follow and like us: