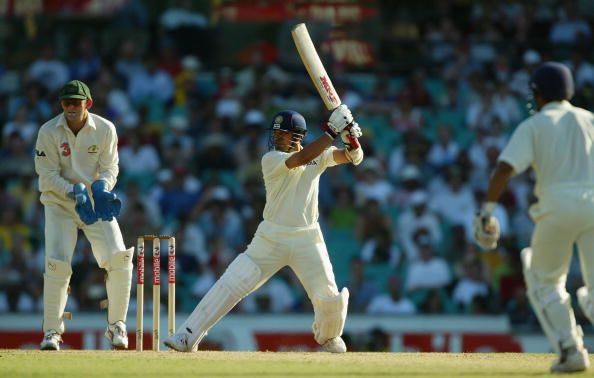 Lord's cricket ground is also known as the home of Cricket or Mecca of Cricket.  As every player dream to play at this stadium and if they go on to score a century or take a five-wicket haul that becomes a carrier defining moment in their life.
All the cricketers who have scored a century or taken a five-wicket haul till date have managed to get his/her name on the honours board which is extremely prestigious. Several cricketers have achieved this feat on this ground and got their name inked in the honours board while some of the cricket greatest ever haven't had a great outing at lords.
With not much action going around from the past 3 months. Lords Cricket Ground released an interesting non-honour board XI on Twitter handle on Wednesday seeking the attention of the fans. The cricketer who has made first to the list is also known as Father of Cricket Mr WG Grace as he played 870 first-class matches in his carrier. At Lords, he played only five test matches and mustered 214 runs with the highest score of 75.
He is named as the skipper of the side along with Virender Sehwag who will open with him at the top as Sehwag played 1 Test Match and three ODI at Lord's and he crossed 50 run mark twice but could not go on to score a century.
Other cricketers like Sachin Tendulkar, Brian Lara, and Virat Kohli have been picked and that will form a strong middle order side. Taking about current Indian skipper Virat Kohli played 4 matches ( 2 Tests and 2 ODI) at Lords and scored 126 runs and he still has a lot of cricket left in him and with the pace, he is batting at the moment he will definitely improve his record on this ground in future for sure.
Adam Gilchrist has been picked as wicketkeeper and Jacques Kallis is picked as the only allrounder. Taking about bowling attack it comprises spinners and fast bowlers who are Shane Warne, Wasim Akram, Curtly Ambrose, and Dennis Lille who have made to the list of non-honours XI.
Let us present the non-board X1 list to you and  they are:
 WG Grace (C), Virender Sehwag, Sachin Tendulkar, Brian Lara, Virat Kohli, Jacques Kallis, Adam Gilchrist (WK), Shane Warne, Wasim Akram, Denis Lillee, Curtly Ambrose.