Leroy Aziz Sane Biography: Leroy Aziz sane is a German professional football player who plays as a winger and attacking midfielder for the German national team as well as the English Premier League football club Manchester City. Leroy is the son of Senegalese former footballer Souleyman Sane and former Olympic Gymnast Regina Weber. Leroy started playing football as a part of the youth club of SG Wattenscheid, after which he consecutively joined the youth clubs of Schalke 04 and Bayer Leverkusen before making his debut at the senior side of Schalke 04. Currently, Leroy plays for Manchester City for which he had helped to win the Premier League and the EFL Cup. He is being honoured with the title of PFA Young Player of the Year in the 2017-18 season. For his national team, he has been a part since it's youth squads.  He was a member of the team that reached the semi-finals of the 2016 UEFA European Championship.
EARLY LIFE
Leroy was born on 11th January 1996 in Essen, Germany to Souleyman Sane and Regina Weber. His father was the star striker footballer while his mother was a 1984 Olympics bronze winner for gymnastics. His parents met each other while his father was playing his professional match for the SG Wattenscheid 09. Leroy was named after his father's former coach Claude Le Roy Leroy who made him the star striker of Wattenscheid. Leroy has two brothers Kim and Sidi with whom he used to go to school to pursue his secondary level education. At the age of 5, Leroy was enrolled at the Youth side of SG Wattenscheid 09, where he spent around four years training and improving his football skills, then he moved to Schalke's youth side squad in the same year. After two years in 2008, he joined Bayer Leverkusen to taste some changes but within two years he made his return back to Schalke 04.
 PERSONAL LIFE
Leroy has been dating American model, singer and reality TV personality Candice Brook. The couple has been blessed with a daughter named Rio Stella in September 2018.
PROFESSIONAL LIFE
After re-joining Schalke 04, Leroy played form the youth side of the club till 2014. On 21st March 2014, he signed a three-year professional contract with the club as being a part of his senior squad, keeping him till 30th June 2017. He played his debut match for the senior side of the club on 20th April 2014 during the Bundesliga tournament. Leroy netted his first goal on 13th December 2014 against the F Koln. He played his first UEFA Champions League against the Spanish giants Real Madrid on 11th March 2015. After spending a decent career with the club, in 2016 he joined Manchester City on a transfer fee of 46.5 million Euros. On 10th September he played his debut for the club in a match against Manchester United. In the same year, he netted his first goal during the Premier League match against the club Arsenal. Unfortunately, Leroy has to undergo a corrective surgery related to his Chronic nasal congestion problem, due to which he missed the field playing in the 2017 FIFA Confederations Cup.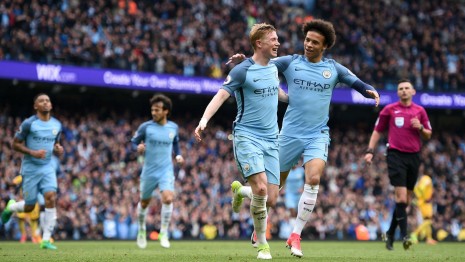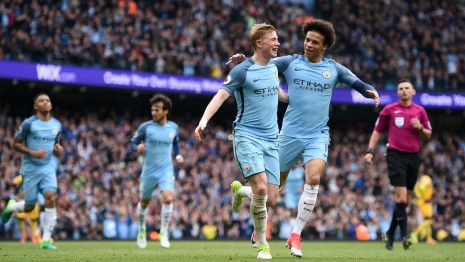 The 2017-18 season for Leroy was proven fruitful, he was honored with the Premier Player of the Month, as well as he was a part of the team which conquered the 2017-18 FA Cup. He also played a crucial match against Arsenal, through solidifying his team victory by 3-0 in the 2018 EFL Cup final match. He got the PFA Young Player of the Year title for his performance in the 2017-18 Premier League that was registered upon the club's name. On 24th April 2019, while playing a match against Manchester United he netted his first goal in a 2-0 win of Manchester City.
However in the following matches Leroy while defending the FA Community Shield trophy in a match against Liverpool, was infected by ACL due to which after 13 minutes he was substituted, eventually the game was won by Manchester City with 5-4 on penalties. Leroy holds citizenship of Germany as well as France, thus he has to choose one with whom he can continue playing at the international level, he chose Germany. Playing for German national team he had represented in UEFA European Under-21 Championship, UEFA Euro and 2018 FIFA World Cup. He netted his first goal as a part of the senior side on 16th November 2018, against Russia in a 3-0 win.
| | |
| --- | --- |
| Clubs | Season |
| Schalke 04 | 2013-16 |
| Manchester City | 2016-19 |
 HONORS
Manchester City
Premier League: 2017–18, 2018–19
FA Cup: 2018–19
EFL Cup: 2017–18,2018–19
FA Community Shield: 2018, 2019
ACHIEVEMENTS
PFA Young Player of the Year: 2017–18
Premier League Player of the Month: October 2017
PHYSICAL MEASUREMENTS
Height: 6ft 0in
Weight: 75 kg
Eye color: Dark Brown
Hair color: Black
Leroy PERSONAL DETAILS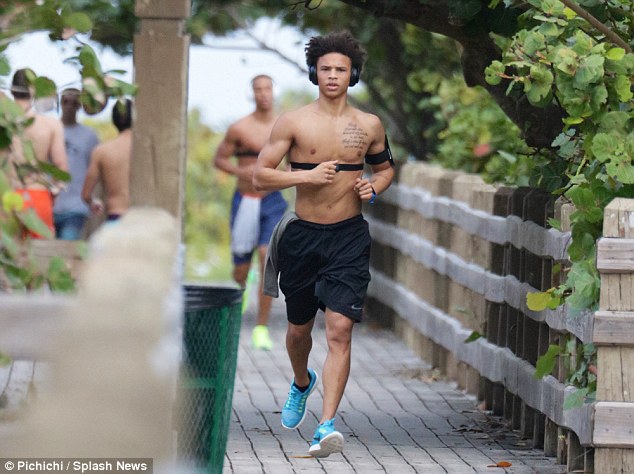 Full Name: Leroy Aziz Sane
Date of Birth: 11th January 1996
Place of Birth: Germany
Playing Position: Winger, Attacking Midfielder
Nickname: Bacon
EDUCATION: Unknown
Relationships: Candice Brook
Kids: Rio Stella
HOBBIES: Playing Football and Watching movies
CONTROVERSY
None
 NET WORTH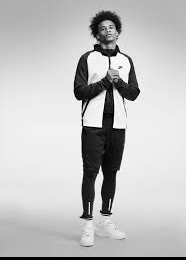 5 Million dollars
 SOCIAL MEDIA
Facebook: https://www.facebook.com/FootballAngleRepor/
Twitter: @LeroySane19
Instagram: @leroysane19