Masour Ousmane Dembele Biography: Masour Ousmane Dembele is a French professional footballer who plays as a winger for the Spanish Club Barcelona and French national team. He debuted in professional football matches through the club Rennes. He joined the club at a very young age and spent two years setting himself according to the professional gameplay. In 2016 he then joined the Club Borussia Dortmund, for which he helped to win the DFB-Pokal of 2017.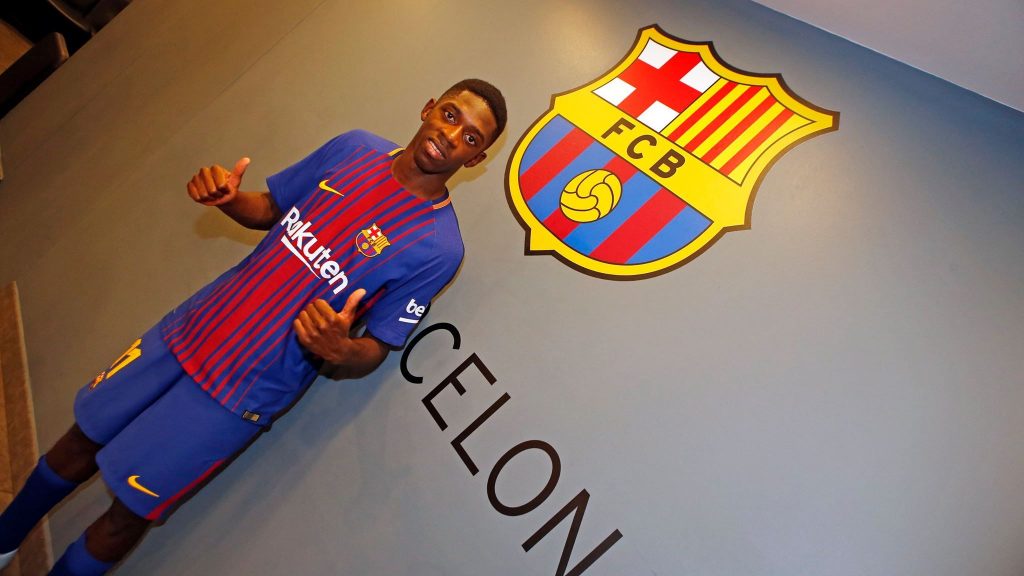 A year later he was transferred to Barcelona for 105 million Euros that made him one of the most expensive footballers in the club. As a part of Barcelona, he helped the club to lift La Liga and Copa del Rey titles in his very first season. Playing for his national team, he netted five goals during his youth level games.
EARLY LIFE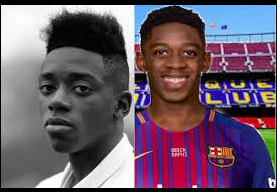 Dembele was born on 15th May 1997 in Veron, Northern France to Ousmane Snr and Farimata Dembele. His parents were migrants from Mauritania who were forced to migrate into France in search of a better lifestyle for their family. Since childhood, Ousmane was an extrovert child who was obsessed with football and would only think of playing that game. Due to his obsession, he refused to pursue higher education from any school or college and started concentrating upon his game. Seeing his interest in the sport, his parents too allowed him to carry on with his dreams. In search of a push in his career, he with his mom made a big decision to travel from Northern France Vernon to North-East France Rennes to meet his uncle Sambague who happens to be a footballer and a model to him. His uncle taught him various lessons of football which helped him to grab a chance to start his career with the club Madeleine Evreux in 2004.
PERSONAL LIFE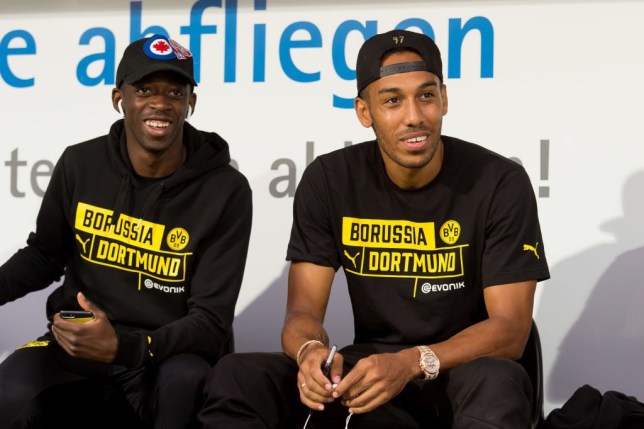 Dembele is currently single and is now focusing only upon his career. Dembele shares a strong friendship bond with Aubameyang. Both drive the same car and wear the same patterned clothes and accessories. After moving to Spanish Club Samuel Umtiti is been considered his new Best Friend.
PROFESSIONAL LIFE
Dembele made his senior debut for Rennes reserve side on 6th September 2014 as a substitute for Zana Allee against the Guingamp in a 2-0 home win, He netted his first goal for the club on 9th November 2014. He ended his debut season in appearing over 18 games with 13 goals and a hat-trick. In the next season through replacing Kamil Grosicki he made his professional debut for the cub as a team of Ligue 1 tournament. He netted his first Ligue 1 goal while playing against the Bordeaux, the match ended in a 2-2 draw. On 6th March he netted his first Ligue hat-trick in a 4-1 win against the Nantes. Seeing his performances his sporting director Mikael Silvestre compared him with the Cristiano Ronaldo, whom he had seen arrive at Manchester United around the same age.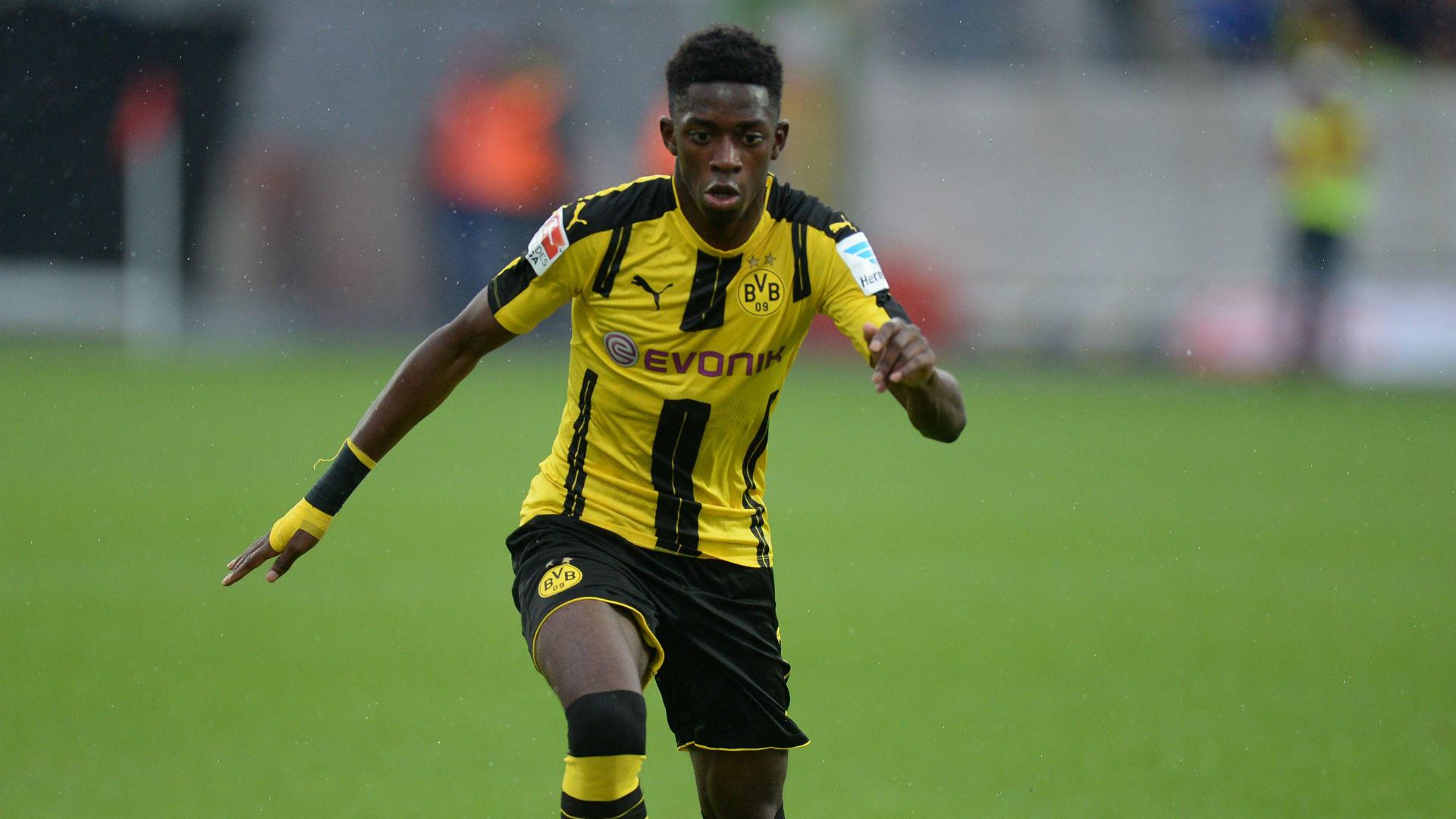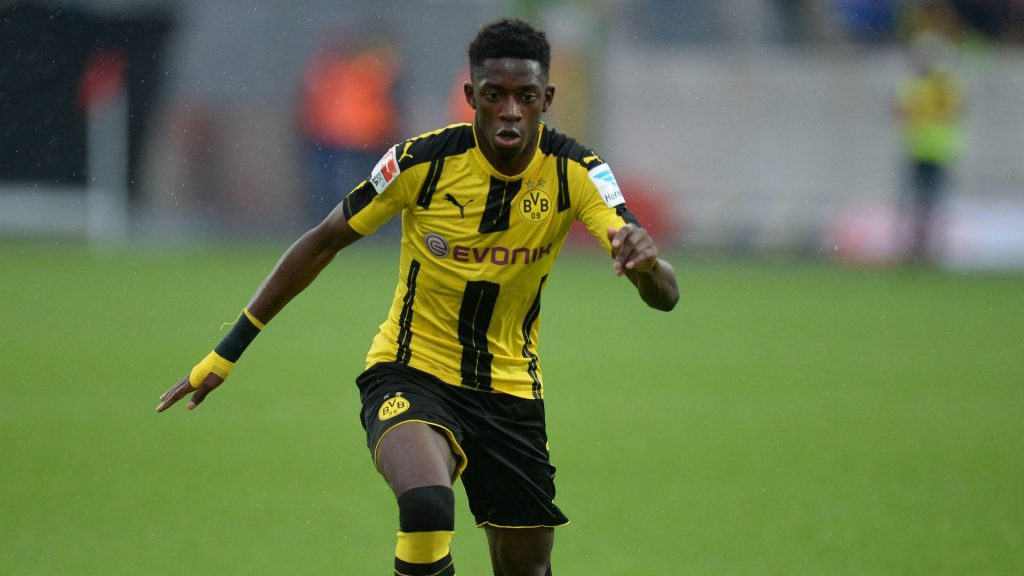 On 12 May 2016 Dembele signed a five-year contract with the German club Borussia Dortmund. Playing for the club he made his debut in a 2-0 defeat against the Bayern Munich in the DFL-Supercup. He netted his first goal on 20th September 2016 in a Bundesliga match against the VfL Wolfsburg in a 5-1 win. At the Champions League, he scored his first Champions League goal of his career to defeat the Legia Warsaw by 8-4. On 26th April 2017, he assisted a goal to Aubameyang due to which his club reached the final of DFB-Pokal through defeating the Bayern Munich. On 27th May 2017 while playing the final match against Eintracht Frankfurt he netted a crucial goal to solidify his team win by 2-1, by doing so he gifted the club Dortmund to clinch their first major title in five years. At the end of the season, he was honored with the league's Rookie of the Season award.
On 25 August 2017, he joined the La Liga side Barcelona for 105 Million Euros plus a reported 40 million add-ons. On 28 August, he signed his medical and five-year contact with his buyout clause set at 400 Billion Euros. At the time Barcelona just had sold Neymar to Paris Saint-Germain for 222 Million Euros, so the contract with Dembele made him the second most expensive player along with Paul Pogba. Dembele played his first match for the club on 9th September as a substitute for Gerard Deulofeu in a 5-0 win over Espanyol. On 14th March 2018, he netted his first goal for Barcelona in a 3-0 win during Champions League tournament. On 17th April he netted his first La Liga goal for Barcelona in a 2-2 draw with Celta Vigo. In his very first season due to his performances, he won the Copa del Rey and La Liga winners medals. In the upcoming seasons, he helped the club to conquer its 13th Supercopa de Espana title.
Playing from the national team side he faced his first match against Italy in August 2016. He netted his first goal in a friendly match against England in a 3-2 win. For the 2018 World Cup, he was called on 17th May 2018 to become a part of the competing team. He helped the team to reach the final stage but unfortunately in the final match against Croatia he was present as an unused substitute, eventually, in the final match, France beat Croatia by 4-2 and registered the 2018 World Cup under their domain.
| | |
| --- | --- |
| Clubs | Season |
| Rennes II | 2014-16 |
| Rennes | 2015-16 |
| Borussia Dortmund | 2016-2018 |
| Barcelona | 2017-current |

HONOURS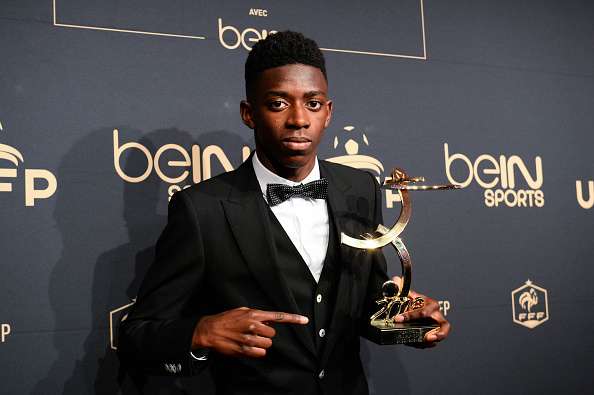 Borussia Dortmund
Barcelona
La Liga: 2017–18, 2018–19
Copa del Rey: 2017–18
Supercopa de España: 2018
INTERNATIONAL ACHIEVEMENTS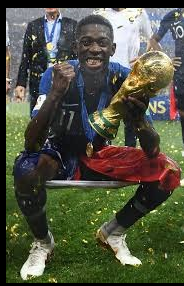 France
ACHIEVEMENTS
Individual
UNFPLigue 1 Young Player of the Year: 2015–16
UEFA Champions LeagueBreakthrough XI: 2016
BundesligaRookie of the Season: 2016–17
Bundesliga Team of the Season: 2016–17
PHYSICAL MEASUREMENTS
Height: 5ft 10in
Weight:  75kg
Eye colour: Black
Hair colour: Black
Dembele PERSONAL DETAILS
Full Name: Masour Ousmane Dembele
Date of Birth: 15th  May 1997
Place of Birth: France
Playing Position: Winger
Nickname: Wonderboy
EDUCATION: Unknown
Relationships: None
Kids: None
HOBBIES: Playing videogames
CONTROVERSY
Ex-Barcelona star midfielder Kevin Prince Boateng described Dembele as a child who is often late for his training, he also added that Dembele has failed to live up the expectations and had his attitude questioned ever since arriving at the Nou Camp in 2017.
NET WORTH
6 Million dollars
SOCIAL MEDIA
Facebook: https://www.facebook.com/OusmaneDembele07/
Twitter: @Dembouz
Instagram: @o.dembele7