England all-rounder Sam Curran who is a fantastic addition to three Lions in all formats and also plays for CSK which is one of the most decorated franchises in IPL talked about facing his yellow army teammates including the likes of Shardul Thakur and Ravindra Jadeja in five-match Test series against England.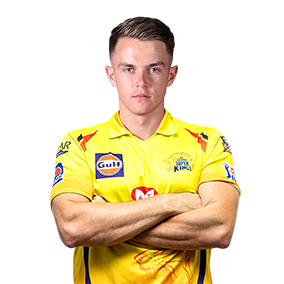 The all-rounder stated that during the series they are obviously enemies during the Test series but outside the field, they are friends as India and England are playing five-match series with the first one currently going on Trent Bridge.
Sam Curran has shone for CSK in the IPL on quite a few occasions and has been crucial for the side. When asked about the transition of crossing paths with Ravindra Jadeja and Shardul Thakur as teammates a few months back and as oppositions now for the Tests, Curran pointed that when it comes to series they will be opposition.
"There are a couple of guys I got friendly with at the IPL, but come the series, they'll obviously be enemies. They are really nice guys that I played with at Chennai and there's a few I look forward to seeing." Curran said as reported by ESPNcricinfo.
He also talked about MS Dhoni under whom he plays for CSK and said that there is a lot to learn from him as the former achieved a lot when it comes to international cricket.
"A player like Dhoni, he's got such a big presence in the game. He's achieved so many amazing things. Naturally, you get confidence from that. There's nothing better for me as a younger player to get put in those scenarios. It's a great franchise and hopefully, I can contribute more in the coming years." Curran added.

Sam Curran has been a fine bowler for CSK for quite some time now as skipper MS Dhoni believes in all rounder ability and the Englisman has delivered on several occasion for the franchise in the past.