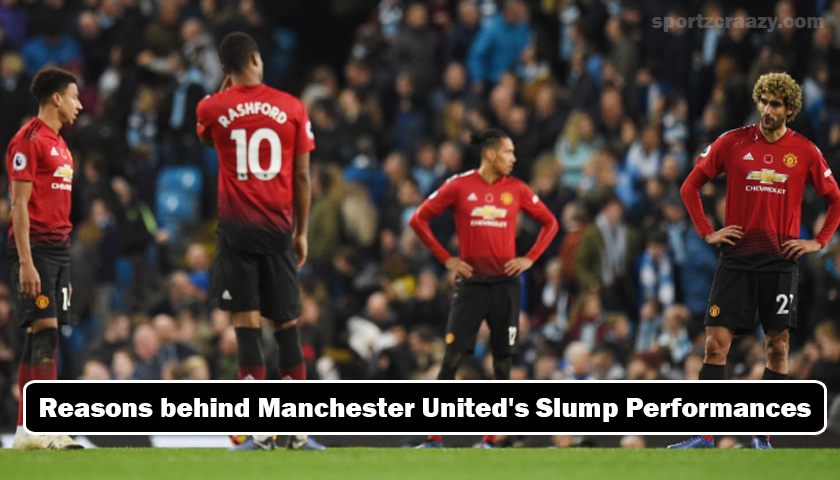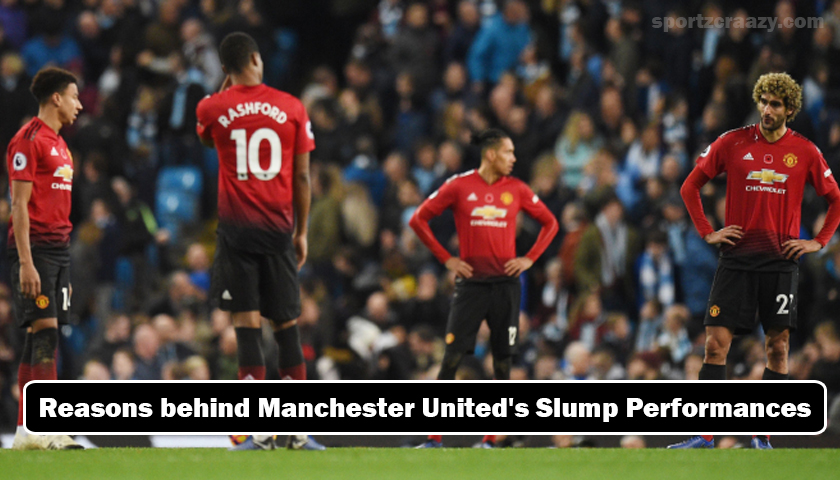 Football is emotion in itself. There are very few teams that took up the mantle same way that Manchester United did, to mark English football on the world map. One could argue that Liverpool comes close in that competition but none better than United. With most number of league titles and remarkable history, fans all over the globe look up at the club with pride and respect.
However, that has not been the case since Sir Alex Ferguson's departure in 2013. The level of football that was played in SAF's era has come down drastically, and it's a matter of concern for all the Man United fans. The selection of managers has not been good according to me that started from the arrival of David Moyes. Signings in the transfer windows have also not helped the team either, leaving them in total disarray.
After the introduction of Jose Mourinho at the Old Trafford, there was a ray of hope in the Manchester United camp. But he has also disappointed in his third season without showing any signs of improvement.
We will be looking at three major causes behind Manchester United's poor run in this season:
#Reason 3 Mourinho's Defensive Tactics
"Failing to get back on track"
There is a reason why Jose Mourinho is known as 'The Special One' in the footballing world, he is one of a kind. But his defensive stint has not helped Manchester United and restricted the team to play the free flowing football. Mourinho thrives on counter attacking style and asks his forward to fall back for defense if the need arises.
However, this tactic has failed miserably in last season or two, when the team lost the opportunity to win the league and finished second. Defeat against Sevilla in the knockout stage of UEFA Champions League lead to further speculation last season.
Manchester United are currently at 8th position on the premier league table, below clubs like Bournemouth and Watford. The defeat against Brighton Albion and West Ham United still haunts them and early league cup exit against Derby County was also a worrying sight.
This season has also started on a bad note and Mourinho is on the verge of being sacked, if performance of the team doesn't improve.
#Reason 2 Poor Transfer Window Signings
"New players have failed to deliver"
The only player that Manchester United signed during the summer transfer window was Fred from Shakhtar Donetsk. After finishing second in the last season, many believed that United will spend heavily in the transfer window just like their bitter rivals Manchester City.
Mourinho has signed many world class players like Pogba, Sanchez, Lukaku at a higher price and they have also failed to perform as per their potential. Victor Lindelof and Eric Bailey were another overpriced players who are not able to make a mark on the field. Players like Henrikh Mkhitaryan left because they couldn't fit into Mourinho's playing style.
Alexis Sanchez was swapped with Mkhitaryan in a deal which was a total failure as Sanchez is still searching for his form with the Red Devils.
Zlatan Ibrahimovic was the only signing that brought some dominance and positive results along with him to the Old Trafford.
#Reason 1 Lack of Leadership Quality
"Valencia has not been fit enough to lead the side"
A great leader is one who takes up all the responsibility and commands his teammates during the course of play. Manchester United is lacking both, they desperately need a captain who can take the charge on and off the field. There is no player in the current squad who can act like a leader and take them out of their miseries.
Paul Pogba is a sensational talent but when it comes to his leadership qualities, he still has a long way to go. His inconsistency is a major concern due to which his captaincy may look vulnerable as he himself doesn't play in the right frame of mind.
After Michael Carrick left the club, Valencia was given the charge who was also not suitable for the role. In the absence of a good manager, it is the captain who is looked upon by the players. But United have failed to find a perfect skipper who can lead them back to their glory days.
Also Check:
Please follow and like us: