Sergio Aguero has eclipsed Thierry Henry and Frank Lampard in the goal-scoring charts in the history of Premier League and has recorded his name in the history books.
Manchester City striker scored his 177th Premier League goal in the hat-trick against Aston Villa.
The Champions ran riot against Dean Smith's Aston Villa as they scored six goals to spark a rout.
And not surprisingly, a plethora of football legends paid their own special tributes to Manchester City's prolific goalscorer.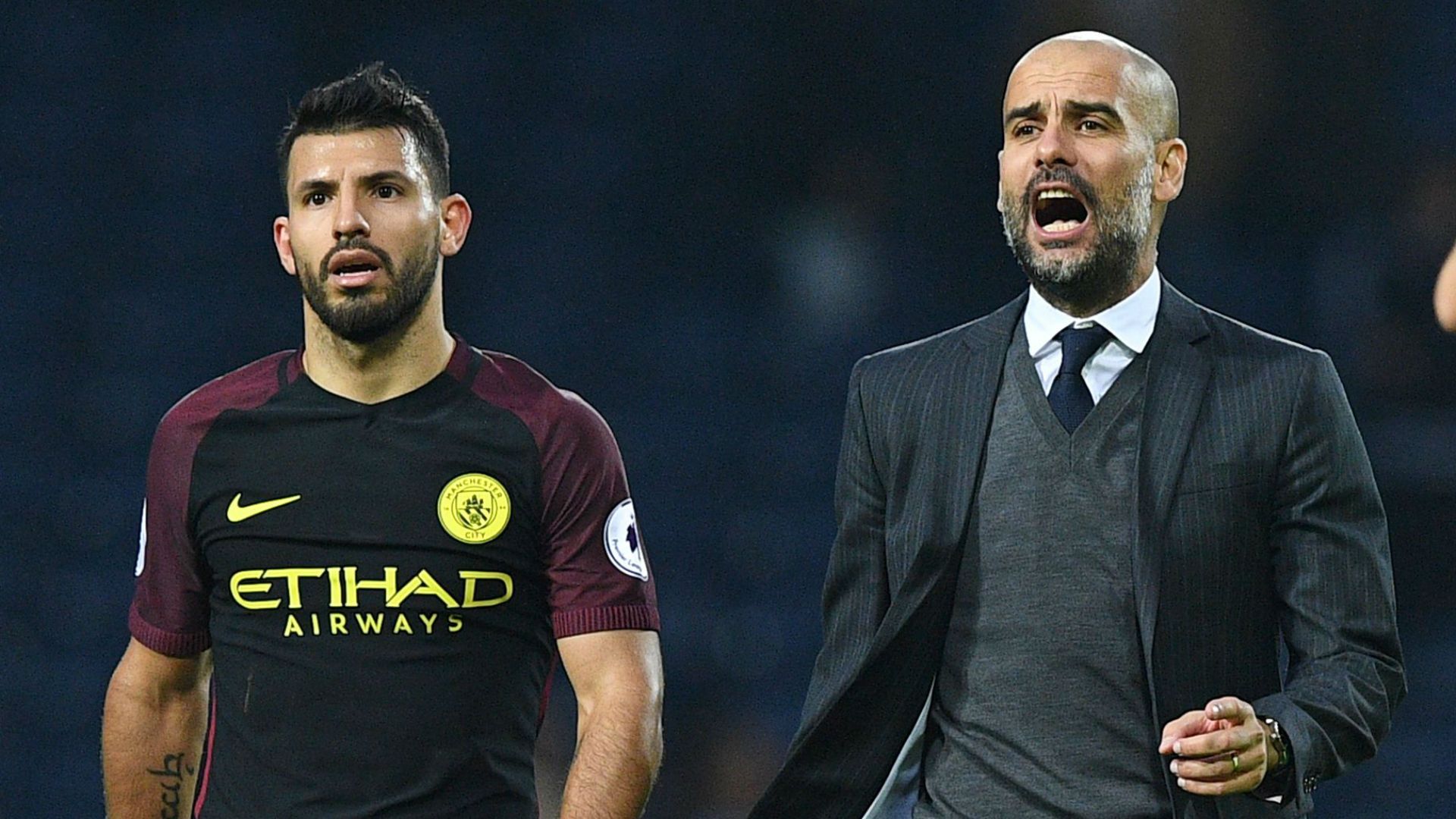 Former City favorite Micah Richards said,
"I did not realize just how good Sergio really was until he played his first game for us. He came alive in matches, and everything about him was different," Richards recalled.
"I actually set up his first goal for City, on his debut against Swansea, with a cross that he turned in at the far post – and he has obviously scored quite a few more like that since!
"What is so special about Sergio? Where do you start? Everything about him is world-class.
"His movement when City are attacking is just incredible. His game is not just about running off defenders, because he can come deeper to get the ball too. Either way, he manages to find space when there should not be any there.
Sergio Aguero has been phenomenal for Manchester City signing from Atletico Madrid. He has uplifted an array of trophies during his reign at the Etihad and will go down as one of their best players.
Journo : Is Aguero the best striker you have ever coached?

Pep "The best is Messi"

Journo : Is Sergio the best No 9?

Pep "Messi is No 9, No 10, No 5, No 4" #Pep pic.twitter.com/keQGXfJxUL

— The Pep (@GuardiolaTweets) January 12, 2020
Pep Guardiola also praised his goalscorer but laughed off the comparison with Lionel Messi.
"The best is Messi," said Guardiola.
"Messi is No 9, No 10, No 11, No 7, No 6, No 5, No 4."
"But Sergio of the rest is absolutely one of them."
Guardiola further insisted: "All the players in the locker room congratulated him. To break this record of an incredible legend like Thierry Henry it means it's not just for a short period, it's many years.
"To be the foreign player with the most goals and hat-tricks speaks for itself. It's an honor to be here the day he achieved that, hopefully, he can score more.
"There are players through the incredible history of English football and he is one of them, he helps to make the Premier League and English football better."