Thomas Muller is a German footballer who plays forward and vice-captains Bayern Munich, he had made 100 appearances for the German national team. Thomas is known for his remarkable goal-scoring ability and his versatility. He has amazing dribbling skills, precise passing ability, and admirable positioning. He has been the part of Under-19 and Under-21 teams too. Due to his performances, he has been honoured with the Bundesliga Player of the Month in Champions League matches. He had also won many glorious awards which include the Golden Boot, The Best Young Player, and the Silver Boot as well. He had been ranked as the fifth-best player in the world by the Guardian.
EARLY LIFE
Thomas was born on 13th September 1989 in Oberbayern, Germany to Gerhard Muller and Klaudia Muller, in a Roman Catholic family. As being the elder brother he had greater responsibilities. Since childhood, he was technically very strong and incredibly very fast as a footballer. Thomas represented TSV Pahl as his first youth team where he garnished his football skills. He became the top scorer of the team by netting 100 goals and thus became the talk of the media.
PERSONAL LIFE
Muller is engaged with his long-time girlfriend Lisa Tede for more than two years. The couple tied the knots in December 2009. Muller is also the ambassador for YoungWings, which help young children who suffer from trauma or bereavement.
PROFESSIONAL LIFE
Thomas joined Bayern Munich through their youth team and became an integral part of the team that participated in the Uner-19 Bundesliga but finished as a runner up. In August 2008 he made his senior debut for Bayern Munich as a substitute against the Hamburger SV.
After the arrival of Louis Gaal as the new manager of the Bayern Munich as well as the mentor of Muller, the team started winning more matches and trophies. Based upon his performances in the Bundesliga he was termed as the best Bundesliga rookie of the 2009-10 season. In the same year, he netted two more goals against Germany's elite club Borussia Dortmund as well as against the club Maccabi Haifa.
In 2012-13 season he scored 23 goals to help Bayern Munich to win the treble, after which the club offered him a contract extension of two years but at the same Manchester City also offered him a contract with a handsome transfer fee, Thomas rejected the Man City offer and signed Bayern Munich's two-year extension contract.
In 2016-17 he registered the DFL-Supercup for his team through helping to defeat the Borussia Dortmund in the finals. He joined the German national team in 2010. He played his international debut at the 2010 FIFA World Cup against Australia to win the match by 4-0. Germany finished the tournament at third position. In the 2104 FIFA World Cup, he netted the opening goal against Brazil thus solidified Germany semi-final win by 7-1.
He was awarded the silver boot for being the second top scorer and silver ball for being the second-best player of the tournament. He was the part of the team that ended at the second place in 2016 UEFA Euro tournament.
| | |
| --- | --- |
| Clubs | Season |
| Bayern Munich II | 1993-2000 |
| Bayern Munich | 2000-2008 |
 HONORS
Bayern Munich
Bundesliga: 2009–10, 2012–13, 2013–14, 2014–15, 2015–16, 2016–17, 2017–18, 2018–19
DFB-Pokal: 2009–10, 2012–13, 2013–14, 2015–16, 2018–19
DFL-Supercup: 2010, 2012, 2016, 2017, 2018
UEFA Champions League: 2012–13
UEFA Super Cup: 2013
FIFA Club World Cup: 2013
INTERNATIONAL HONORS
Germany
FIFA World Cup: 2014Third place: 2010
ACHIEVEMENTS
ACH DFB-Pokal Top Goalscorer: 2009–10, 2013–14
FIFA World Cup 2010 Man of the Match:  England, vs. Uruguay
FIFA World Cup 2014 Man of the Match:  Portugal, vs. United States
FIFA World Cup Golden Boot: 2010
FIFA World Cup Silver Boot: 2014
FIFA World Cup Best Young Player: 2010
FIFA World Cup 2010Most assists (shared with Mesut Özil, Bastian Schweinsteiger, Kaká, and Dirk Kuyt)
Bayerischer Sportpreis: 2010
SilberSilbernes Lorbeerblatt: 2010,2014
World Soccer Young Player of the Year: 2010
Bravo Award: 2010
FIFA Ballon d'Or: 15th place 2010, 13th place 2011, 17th place 2013, 5th place 2014, 6th place 2015
ESM Team of the Year: 2012–13
UEFA Best Player in Europe Award: 2013 (6th place), 2014 (4th place), 2016 (10th place)
UEFA Champions League Team of the Group Stage: 2015
FIFA World Cup Silver Ball: 2014
FIFA World Cup All-Star Team: 2014
FIFA World Cup Dream Team: 2014
FIFPro World XI3rd team: 2014, 2015
FIFPro World XI5th team: 2016
DFB-Pokaltop assist provider: 2015–16
Most FIFA World Cups with at least five goals (2010–2014); record shared with Teófilo Cubillas (1970, 1978) & Miroslav Klose (2002–2006)
Bundesliga top assist provider: 2017–18
Bundesliga Team of the Season: 2017–18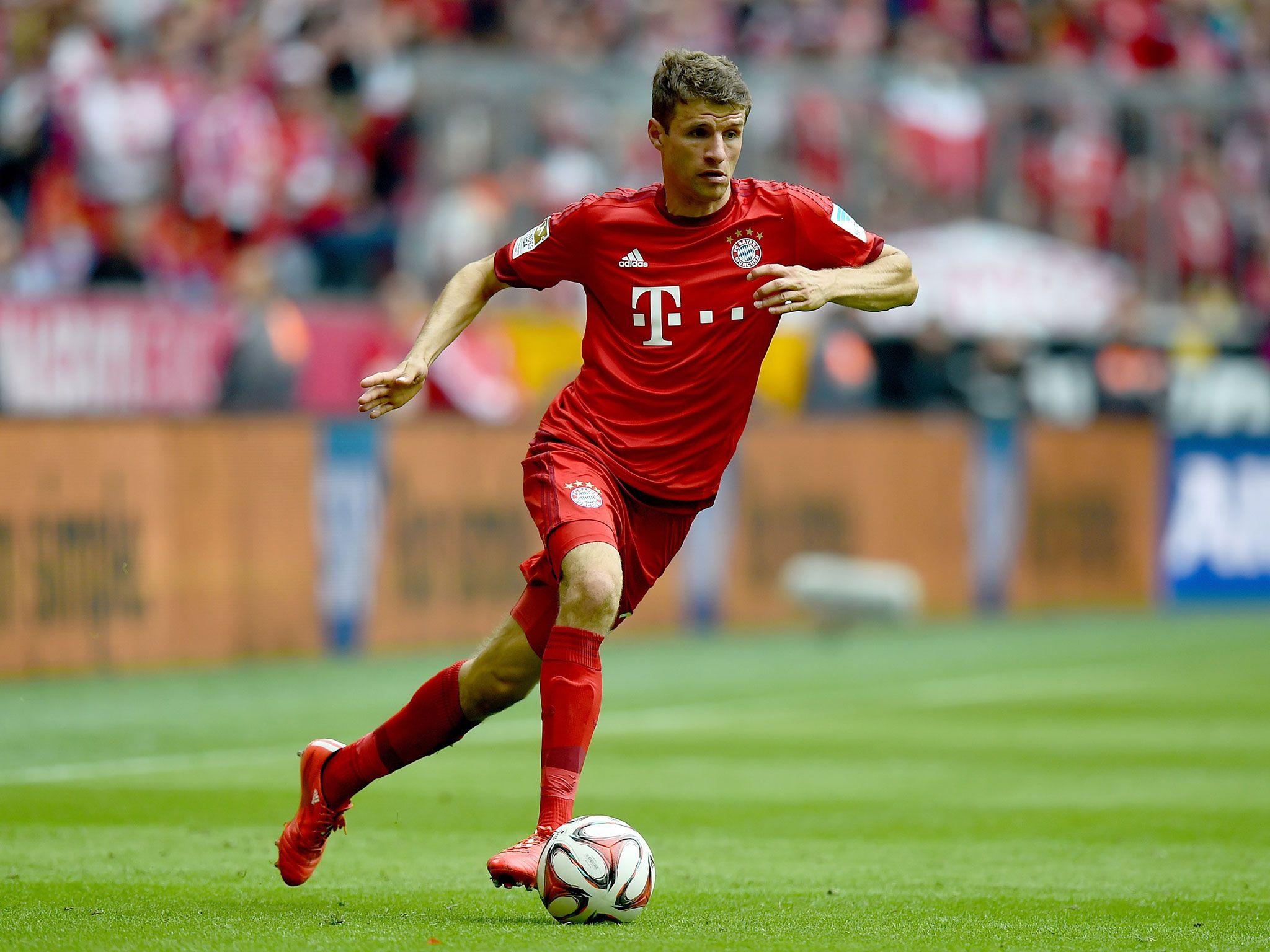 PHYSICAL MEASUREMENTS
Height: 6ft 1in
Weight: 76 kg
Eye color: Green
Hair color: Light Brown
Muller PERSONAL DETAILS
Full Name: Thomas Muller
Date of Birth: 13th September 1989
Place of Birth: West Germany
Playing Position: Forward
Nickname: False 9
EDUCATION: Unkown
Relationships: Lisa Trede Muller
Kids: None
HOBBIES: Playing Golf
CONTROVERSY
Lisa Muller, the wife of German national player Thomas Müller, deleted her controversial post on Instagram, in which she has criticized Bayern coach Niko Kovac after the disappointing 1: 1 tie match of Bayern against Freiburg.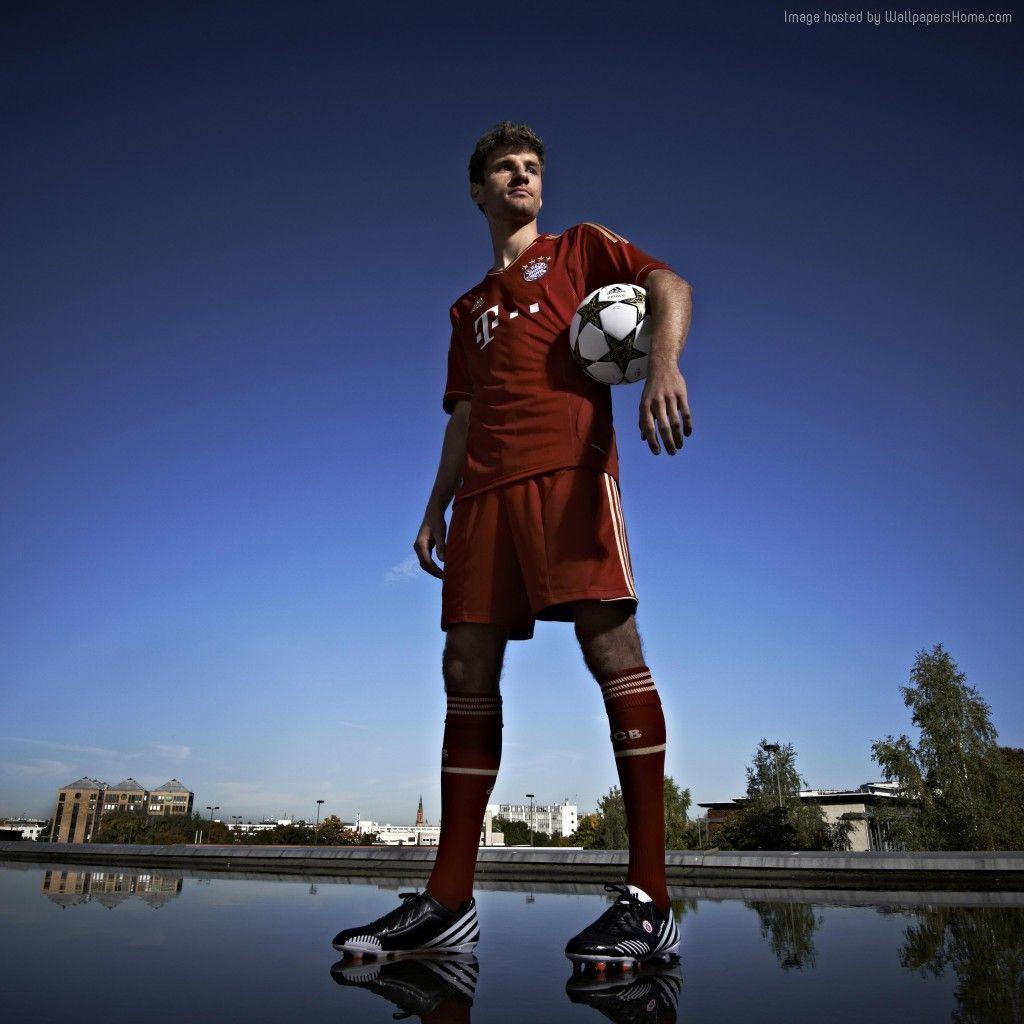 NET WORTH
12 Million dollars
 SOCIAL MEDIA
Facebook: https://www.facebook.com/nglkante/
Twitter: @nglkante
Instagram: @nglkante