Soslan Ramonov Biography: Soslan Lyudvikovich Ramonov made a mark globally by winning the gold medal at the 2016 Rio Olympics. He beat Toghrul Asgarov of Azerbaijan in the finals of 2016 Rio Olympics in 65 Kg Freestyle Wrestling category to clinch the gold medal for Russia.
Soslan Ramonov Early Life
Soslan was born on January 1, 1991 in the town of Tskhinvali, Georgian SSR, Soviet Union (now Russia). Soslan's father and his Uncle were very happy after Soslan's birth as he was born on the first day of the new year. His birth celebration was also the another reason for the family to celebrate along with the new year's fireworks celebration. As a small boy, Soslan started following the footsteps of his elder brother who was a budding wrestler. Soslan was a pre determined child as he didn't tend to give up despite small failures. He started taking training from his uncle as he was keen to fulfill his father's dreams.
Soslan Ramonov Personal Life
Father– Ludvika Ramonov
Sister-Alisa Ramonov
Brother– Alan Ramonov
Daughter– Amina Ramonov
Cousin– Hamlet Ramonov (Brother)
Uncle– Stanislav Ramonov
Soslan was the youngest kid among the three siblings. His elder brother Alan Ramanov was the champion of Russia among young men. Soslan was coached by Anatoly Margiyev and by his uncle, Stanislav Ramonov. Soslan was once involved in a heated argument with his coaches so he left his home for a long time and moved out. He started training away from home since then.
Soslan Ramonov Professional Life
Coach– Anatoly Margiev
Affiliations– Central Army Sports Club (CSKA) [Russian Federation]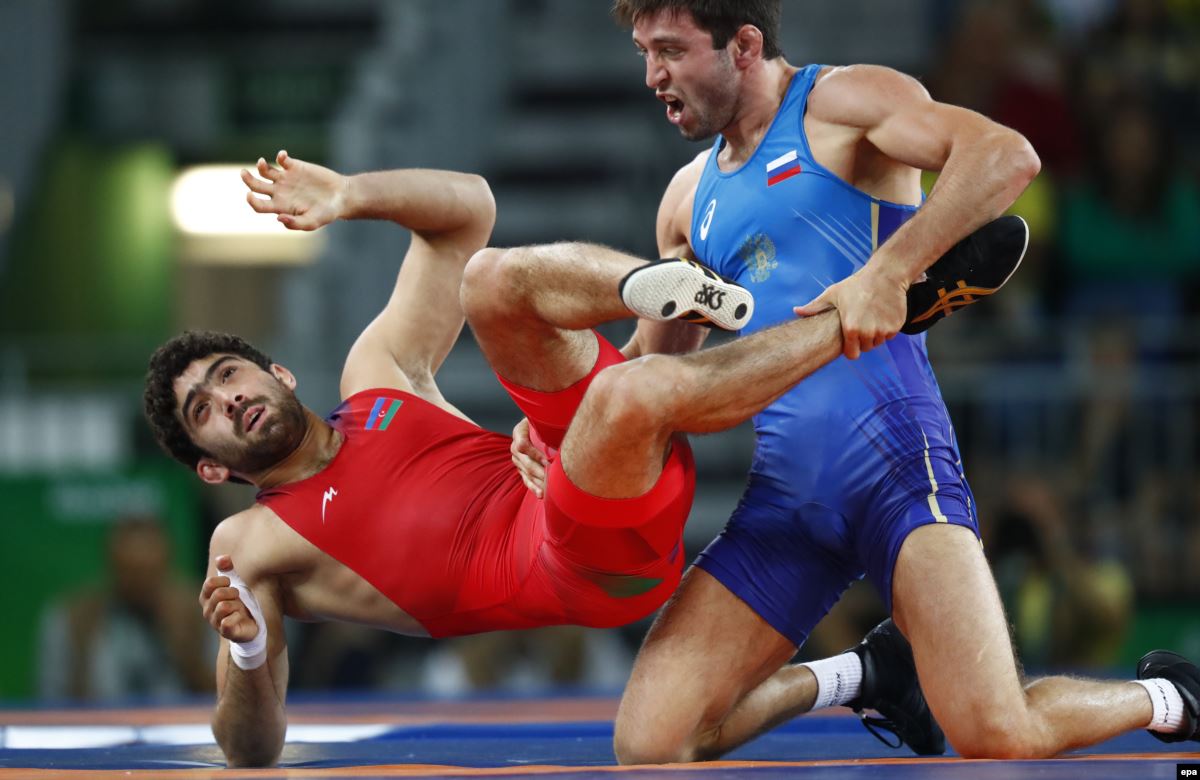 He started training for Central Army Sports Club (CSKA). He was sometimes tormented by fatigue and disappointment. Negative thoughts often hampered profession but soon he realized that training might help him overcome his negative thoughts. Soslan had already became the National champion of Russia by 2013 with a numerous Gold medals at various wrestling events. He won a Gold medal at Cadet European Championships in 2008 which was his first ever International medal. He then went on to win Gold medals at Wenceslas Ziolkowski Memorial in 2011 and 2014. He has tasted massive success at the European Nations Cup where he has won three Gold medals in three consecutive years 2011, 2012 and 2013. At World Cup Soslan managed two Silver medals in 2013 and 2014. Soslan has also tasted success at the Military World Championships. Above all, Soslan's major success has been winning the Gold medal at the 2016 Rio Summer Olympics. He paired against Azerbaijan's Toghrul Asgarov .
Soslan Ramonov Personal Details & Physical measurement)
Date of Birth- January 1, 1991 (Tuesday)
Age (as of 2019)- 28 Years
Gender- Male
Birthplace- Tskhinvali, Shida Kartli, Georgian SSR, Soviet Union (now Russia)
Race- White
Zodiac sign- Capricorn
Nationality- Russian
Hometown- Moscow, Russia
Occupation- Freestyle Wrestler
Net worth- $300,000 USD dollars (estimated)
School- Not Known
College- Not Known
Qualification- Not Known
Height- 5-6.5 (170 cm)
Weight (approx.) – 143 lbs (65 kg)
Eye Color- Brown
Hair Color- Regular Brown
Religion- Christianity
Ethnicity- Middle Eastern
Sexual Orientation- Straight
Affairs/Relationships- Not confirmed
Tattoo – NO
Smoking- NO
Colleagues- Ikhtiyor Navruzov & Aniuar Geduev
Social Media Profiles
Soslan Ramonov Instagram: @soslan_ramonov
Soslan Ramonov Twitter: @soslan_ramonov
Soslan Ramonov Facebook: https://www.facebook.com/pages/Soslan-Ramonov/782439345132712
Soslan Ramonov Net Worth
The 2016 Rio Olympics gold medalist has an estimated net worth of $300,000 USD dollars that he received after winning the Gold medal at 2016 Rio Olympics . He has also won various other Championships across the globe and made his fortune from the winning prizes.
Soslan Ramonov Favorite Things
Favorite Sport- Football
Hobbies- Travelling, get out on excursions, Learn new experiences
Favorite Musical Instrument- Piano
Favorite Football Club- Barcelona
Favorite Food- Local Cuisines of Russia & Europe.
Soslan Ramonov Achievements
Gold Medal- 2008 Daugavpils Freestyle in 58 Kg Wrestling.
Gold Medal- 2011 & 2014 Dabrowa Gornicza in 66 Kg and 65 Kg Category.
Bronze Medal- 2015 Golden Grand Prix Baku in 65 Kg Category.
Gold Medal- 2016 Minsk Alexander Medved International in 65 Kg category.
Gold Medal- 2011, 2012 & 2013 Moscow European Nations Cup in 66 Kg, 66kg and 65Kg category respectively.
Bronze Medal- 2013 & 2014 Golden grand Prix Ivan Yarygin in 66 Kg and 65 Kg category respectively.
Silver Medal- 2013 & 2014 World Cup in 66Kg & 65 kg category respectively.
Gold Medal- 2017 & 2018 Military World Championships in 70 Kg category.
Gold Medal- 2014 & 2016, 65 Kg category.
Bronze Medal and Silver Medal- 2015 and 2014 World Championships in 65Kg category
Gold Medal- 2016 Rio de Janeiro Olympics in 65 Kg Category.