There is a reason why Cricket is the most watched game in the subcontinent because it is full of uncertainties, twist and turns. You get Goosebumps and sweaty during the matches, the thrill and suspense before every ball stops the traffic. People get jammed to their seats and watch out for their favorite player to dazzle the pitch with their sky rocketing performances.
16 Most Interesting Facts about Cricket
Fans are always eager to discover the interesting facts about the gentlemen's game and leave no stones unturned in find and memorizing interesting facts about the game of Cricket and cricketers. After the hard sweat, Sports Crazy has compiled the most interesting facts about Cricket to present towards the viewers:-
1) Glen McGrath has more number of wickets than his runs in international cricket. He took 916 wickets and 756 runs in international cricket.
Image Source
2) Sachin Tendulkar not only holds the record for hitting 100 international hundred, but has been dismissed in 90's for most occasions (27) in international cricket, 17 times in one day and 10 times in test cricket.
Image Source
3) James Anderson has always been in the spotlight for his deadly bowling, playing with batsmen nerves, but he hold the most unlikely awkward record as a batsman. He holds the record of most not outs (78) in test cricket.
Image Source
4) 1996 World Cup is the only world cup that hosted 17 matches on 17 different venues. The interesting trivia is that India, Pakistan, Bangladesh and Sri Lanka jointly organized the 1996 world Cup.
Image Source
5) Ireland is the only team to have chased 300+ score targets thrice in the World Cup history. Beware before calling them underdog. They achieved the feat against Netherlands in 2011, against England 2011 and against West Indies in 2015.
Image Source
6) Courtney Walsh holds the record for most number of ducks (43) in test cricket.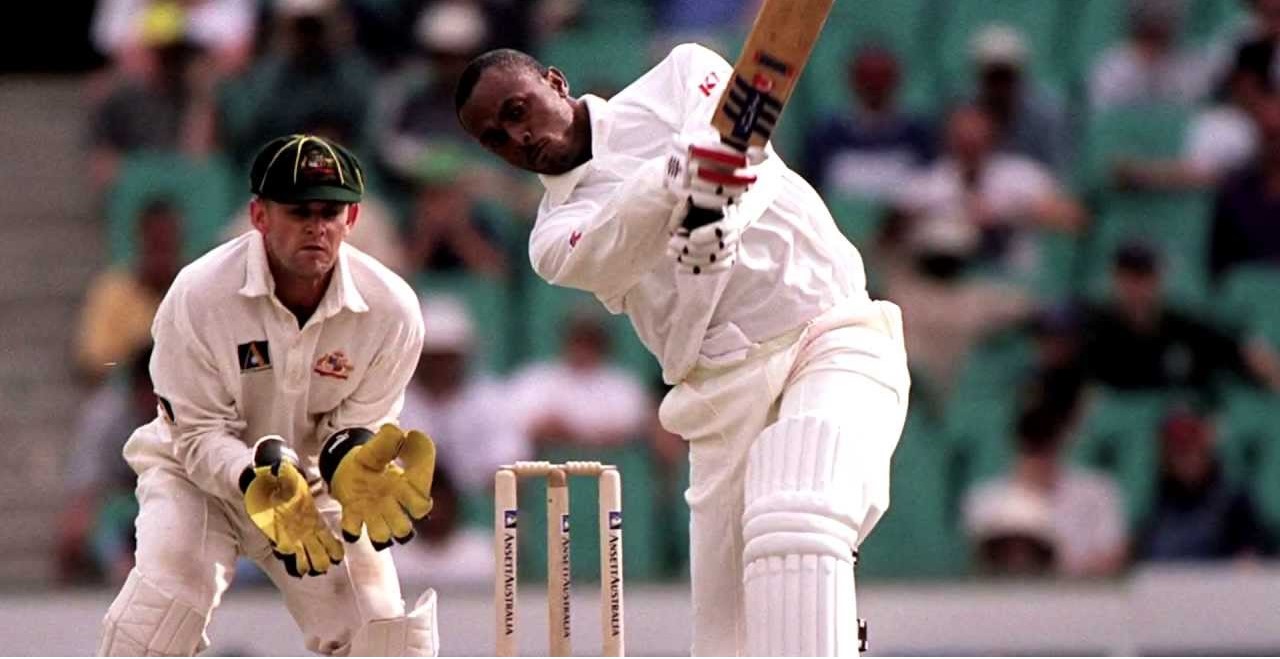 Image Source
7) 89 times the teams have scored 300+ scores in World Cup history.
Image Source
8) Jonty Rhodes is the only player to have won Man of the Match award without playing the match in Cricket. He caught 7 catches as a substitute in the match.
Image Source
9) Famous for his bowling, Shane Warne holds the record for most test runs without scoring a century. His highest score is 99 against England.
Image Source
10) Peter Siddle is the only bowler to take a hat trick on his birthday. He was born on 25th November 1984.
Image Source
11) Sanath Jayasuriya has more wickets than Shane Warne in One Day internationals.
Image Source
12) Lala Amarnath is the bowler to dismiss Sir Don Bradman hit wicket in test cricket.
Image Source
13) Inzamam Ul Haq took wicket off the very first ball he bowled in international cricket.
Image Source
14) Wasim Akram highest score in test cricket is more than of Sachin Tendulkar. He scored 257* runs against Zimbabwe on October 18, 1996.
Image Source
15) Sir Don Bradman holds the record for more than 4000 runs against England. No other batsmen have ever scored 4000 runs against any opposition in test cricket.
Image Source
16) English cricket team is the only team in world cricket to have lost 60 overs world Cup final, 50 over World Cup final and 20 over World Cup final.
Image Source
Also Check: