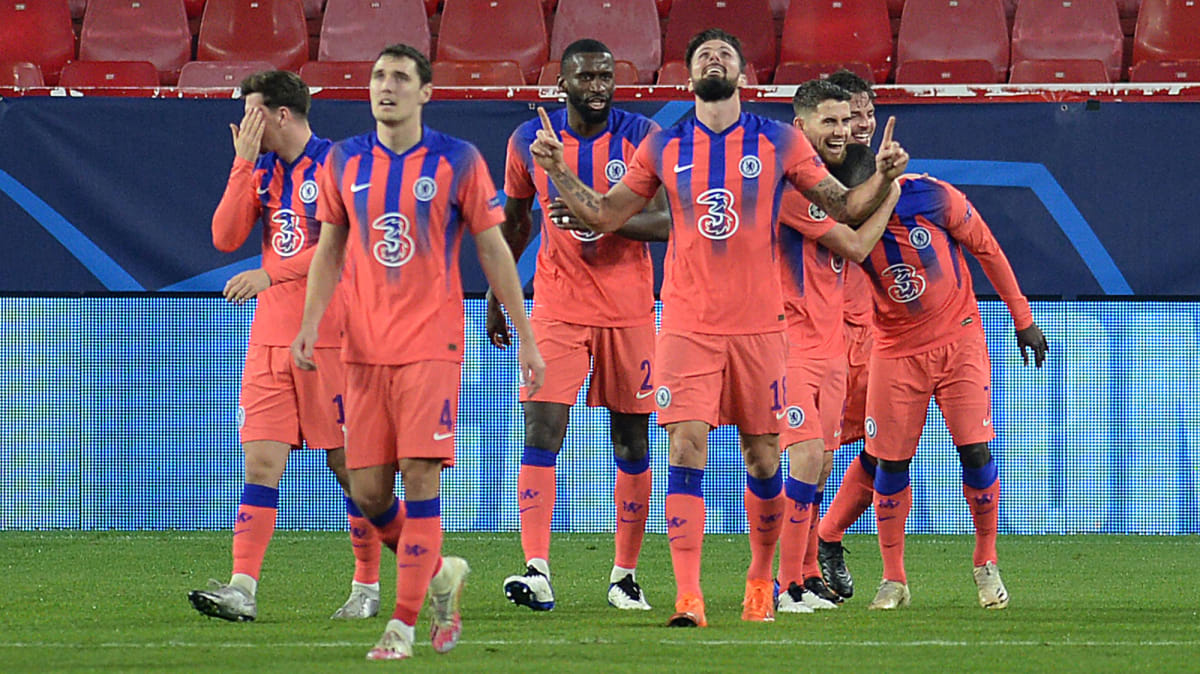 In Champions League, Chelsea needed an away win to grab the top position of their UCL group and massive performance by Olivier Giroud they qualified and made it to top position.
France forward was able to lead Chelsea to an vigorous 4-0 win over Sevilla and Giroud's four-goal massive performance was everything Chelsea needed to gain three points.
Blues manager has hailed Olivier Giroud as 'the ultimate professional' of his four-goal Champions League performance at Sevilla.
Hat-trick hero! 👏

🔵 Olivier Giroud becomes first Chelsea player to score FOUR goals in a single game since Frank Lampard in March 2010 😮#UCL pic.twitter.com/dqvdXvYVDg

— UEFA Champions League (@ChampionsLeague) December 2, 2020
Chelsea striker Giroud scores a perfect hat-trick scoring with his left foot, his right foot and his head and also added a penalty as Chelsea sealed top spot in Group E with a game left in hand by whooping Sevilla 4-0 in Spain.
It was reported the former Arsenal man Giroud wanted to move away from Chelsea to have more minutes on pitch after Chelsea bought Tommy Abraham and Timo Werner as replacement for Giroud at striker position.
Great night at Sevilla with the 1st place of the group, another clean sheet and 4 goals ⚽️⚽️⚽️⚽️ 🙏🏼#ChelseaFC #Blues pic.twitter.com/BvfW5Vxzds

— Olivier Giroud (@_OlivierGiroud_) December 2, 2020
But eventually, after last night performances by Giroud, Lampard wants Giroud to remain at Chelsea for more upcoming years.
'He is the ultimate professional, and I think he's done that through his career,' said Lampard.

'I think that's why with Oli you see his numbers for France and in the Champions League.

He wasn't always a regular before I got here, but as soon as I came in I could feel the positivity off him as a player, how he wants to train, how he wants to affect people whether he starts or not.

'And he's started a lot for us now and been very impactful in terms of how he was in restart and performances like tonight.

'So he's a great sign for younger players and for other players when they are not always playing in the squad of 20-plus we have that happens of course.

'So they keep training well, and when they come in they perform like they did tonight.