Sreesanth Extravagant Love Affairs:- Once there was an Indian cricketer, who rattled the opposition with his stinging bowling and fiery chatterbox and getting under the skin of the batsmen. For him, it wasn't all about getting the wicket, it was about toying with batsmen patience, making him feel disgusted and knocking them out like a bare loser.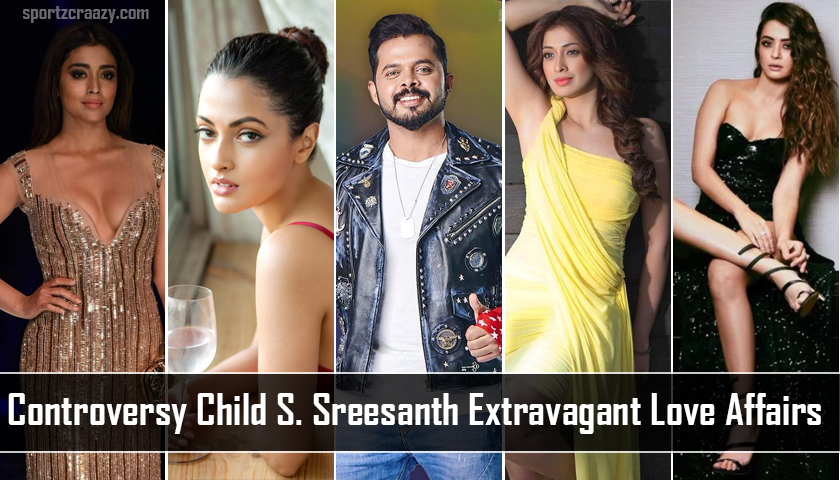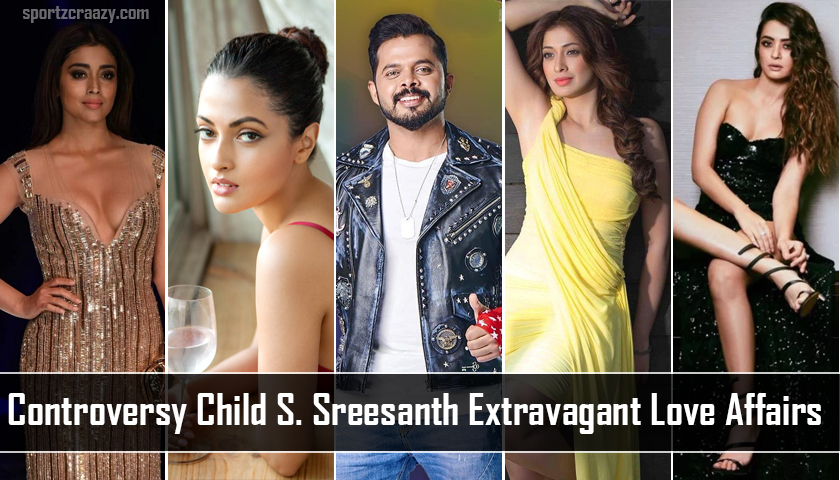 He was none other than S.Sreesanth, who stunned the cricket fraternity with his pumped-up childish behavior and unplayable Yorkers for many years until his shining career was eclipsed by spot-fixing. The females were flattened and drawn towards his physical persona and followed him wherever he went.
Sreesanth didn't disappoint too, in no time he established himself as the picture perfect iconic lady man. He had all the ingredients to be irresistible to women's. He had the ability to go beyond looks, talks and impress women with his nature and caring attitude towards them.
He remained in the spotlight for getting bowled to Bollywood beauties over and over again. Here is a list of stunning Bollywood divas, who made Sreesanth bend on his knees:-
Shriya Saran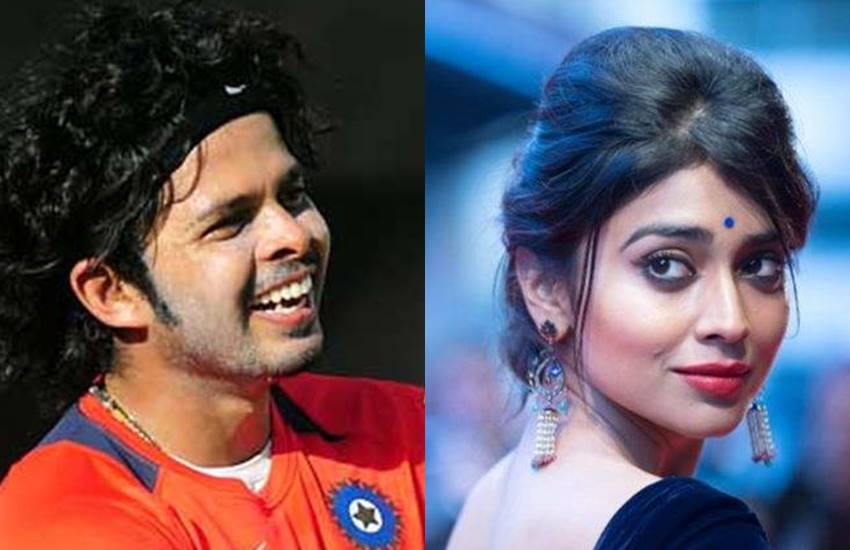 Sreesanth Extravagant Love Affairs:- Hot as hell Shriya Saran has ruled Indian cinema for nearly two decades. Her unparalleled charisma and convincing acting skills have melted the heart of millions, Sreesanth is another male, who got lost in the deep mesmerizing eyes of Shriya Saran.
In 2008, Sreesanth and Shriya were a part of the fashion show in Mumbai and later spotted on a dinner giving grapevines a lot to muster. Soon the tabloids were filled with their rumored relationships, but once the rumor caught fire, she denied the alleged affair with Sreesanth and stated "Sreesanth and I are brand ambassadors for an upmarket product. Yes, we were there at a party together, but I barely spoke to him for five minutes. And, I was just being sweet. I don't even know him year!"
Riya Sen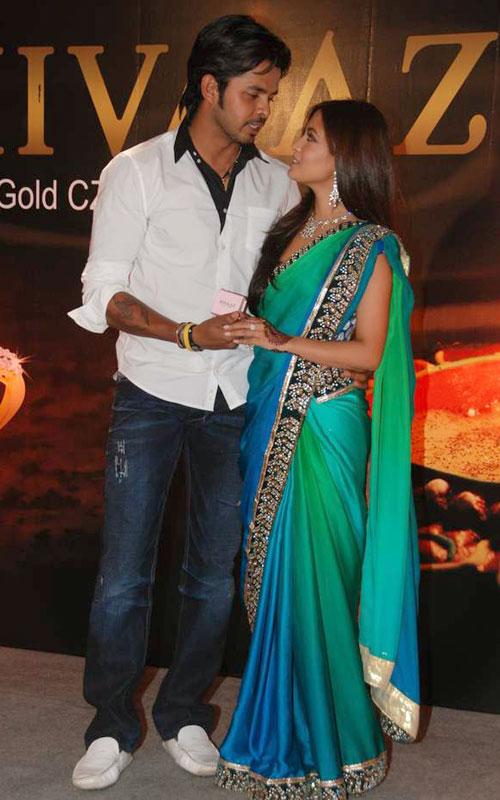 Sreesanth Extravagant Love Affairs:-  Riya Sen, the Bengali fashionista is a proud daughter of Moon Moon Sen and the granddaughter of legendary actress Suchitra Sen. Although, the beauty with brain has always remained spotlight for her MMS scandal, but only a few know that the Bengali bombshell clean bowled many cricketers during her peak youth, Sreesanth was just another big scalp.
The love birds were spotted tweeting at various high profile page 3 parties and the media smelled new cooking relationships.  A few days later Riya Sen was spotted cheering Sreesanth from the VIP stands. If believed, the love birds dated for a year until Riya Sen was miffed with the rumored relationship and controversies around them and distanced herself from Sreesanth.
She tweeted "Guys, please! I am not dating Sreesanth! I just attended three matches for Kochi and that's that. It was work! So, rest your imaginations."
Raai Laxmi
Sreesanth Extravagant Love Affairs:- Raai Laxmi or Laxmi Rai is a renowned actress, model in Tamil film industry. Words are used to define the human expression, but when you witness the vivacious, sensuous smile of Laxmi Rai, the eyes are popped and jaws are dropped, thinking a single word to describe her beauty.
Like a bee smelling the honey, Laxmi Rai has an endless list of admirers across the globe, which includes high profile names like Mahendra Singh Dhoni and S.Sreesanth.
If media reports are to be believed the starlet was dating young Sreesanth and the relationship was becoming intoxicating with time, but Sreesanth denied all the rumors and quoted "Being a celebrity comes with its own share of troubles. People need to know me before they judge me. I really don't understand why I get linked with actors. I am just a little friendly with them, but that's what gets me into trouble. The truth is, none of the actors I have been linked with — Surveen Chawla, Lakshmi Rai, and even Priyanka Chopra — have been my girlfriends."
He further added "I happened to visit Lakshmi Rai on the sets of her Kannada film, and before you knew it, the tabloids called us an item. I have grown up in a progressive city like Bangalore, and I've always found it easier to get along with girls. But, I am single, very ready to mingle."
Shazahn Padamsee
Sreesanth Extravagant Love Affairs:- "Rocket Singh- Salesman of the year" famed Shahzahn Padamsee was a newbie in Bollywood town in 2011, she left no stones unturned in keeping herself under constant media gossips. The rumor started boiling when she called Sreesanth "sweet" during the media byte.
The simple word exploded like a hydrogen bomb and the fans went gaga over the new rumored relationship. According to the Mumbai Mirror reports in 2011, a source said "Shazahn and Sreesanth have gone for a drive in South Mumbai. They are sitting pretty close."
Later both Shazahn Padamsee and Sreesanth came out in the media and declared the rumored relationship as bogus.
Sreesanth stated "Please stop linking me. I am single and working hard on getting better on my game and I am loving my life."
Shazahn Padamsee also clarified her position by stating "We are just good friends. I am single."
Surveen Chawla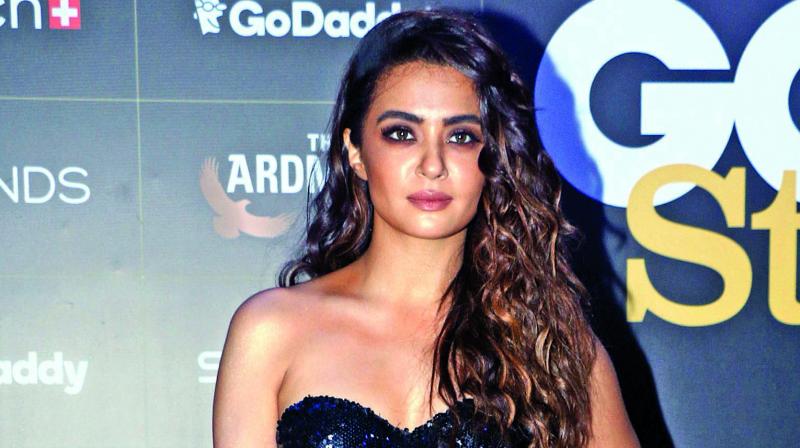 Sreesanth Extravagant Love Affairs:- The ongoing aggressive pacer has always had an astounding performer within. It was next to impossible to hide his dance talent from the world. A year's back before making debut for the Indian team, he won the Boogie Woogie dance competition.
Even after reaching the zenith of stardom, he couldn't stop himself from participating in the Indian reality dance series "Ek Khiladi Ek Haseena" to express his dance talent. It was the time when cupid arrow hit Sreesanth heart and he fell for Surveen Chawla.
During the show, both came closer and their spilled romance even envied the God of love. Unfortunately, both parted ways due to the difference in opinions but remained friends. Post Sreesanth involvement in the spot-fixing scandal, Surveen Chawla was unhappy with the incident and quoted "The lure of money can make the sanest people go astray. I wouldn't be lying if I say that I am sad and disappointed with what Sreesanth did. I'm not going to mince words here, had it been a good friend or an acquaintance, my stand on the issue will be the same. While we are friends, I have not been in touch with him recently. I've always seen him as a person who has inspired people from Kerala to take up cricket. I was in Cannes when learned about his arrest; it was shocking."
Rumors were still brewed and fans expected for their reunion, but ambitious Surveen Chawla took a paradigm shift from television to 70 mm silver screen, Sreesanth called Surveen on the sets and called off their relationships.
A member of the film unit revealed "Surveen was doing her shots and she got engaged in a conversation over the phone with Sreesanth. People who were close to her could overhear her and it was clear that the two were calling off their relationship. Surveen wants to be a successful actress and wants to be motivated about her career now more than anything else."
When Surveen was asked about the called off relationship, she commented "All I want to say is that it's my personal life and I want to focus on my career. I have milestones to cover, so all this can take a backseat."
Also, Check:
Please follow and like us: