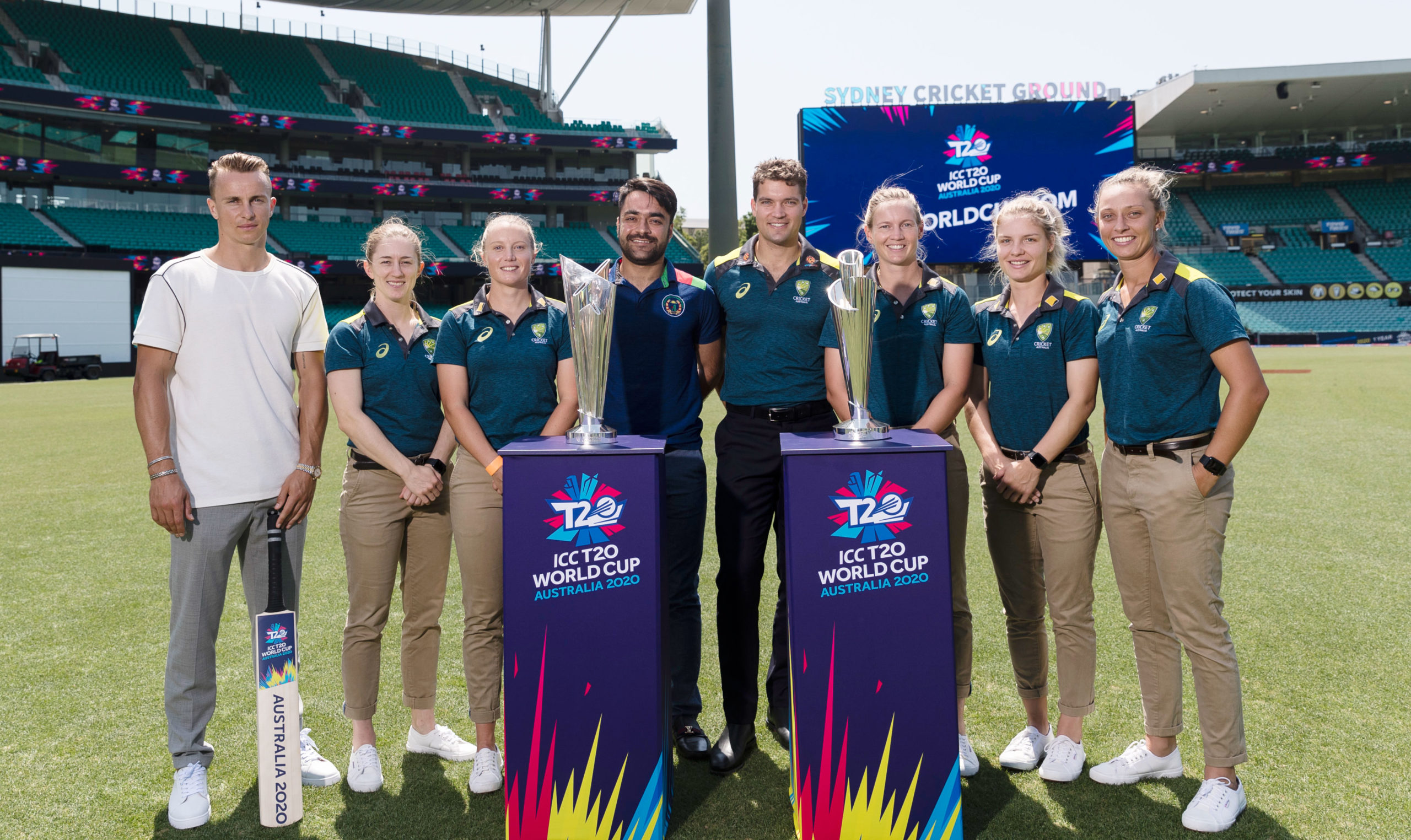 The 7th edition of the Women's T20 World Cup got underway on Friday, with India Women taking on hosts Australia. In a low-scoring encounter, the Eves in Blue got the better of the four-time champions to kick start the edition on a high. India and Australia, the defending champions, have been placed in Group A along with Sri Lanka, New Zealand and Bangladesh.
The other team has England, West Indies, Pakistan, South Africa, and Thailand, who are playing in any ICC event for the first time ever.
The T20 World Cup will be hosted in six venues Down Under, with Sydney, Melbourne, Perth, Canberra hosting the matches. Sydney will see matches in the Sydney Showground Stadium and the SCG, while Melbourne will host games at the Junction Oval and the MCG.
The finals of the event will be held on March 8, 2020.
India matches schedule at T20 World Cup 2020
February 21: Australia vs India, Sydney – 1:30 pm IST
February 24: India vs Bangladesh, Perth – 4:30 pm IST
February 27: India vs New Zealand, Melbourne – 8:30 am IST
February 29: India vs Sri Lanka, Melbourne: 1:30 pm IST
A full schedule of Women's T20 World Cup 2020
February 21: Australia v India, Sydney (8:00 am GMT, 1:30 pm IST)
February 22: West Indies v Thailand, Perth (6:00 am GMT, 11:30 am IST)
February 22: New Zealand v Sri Lanka, Perth (11:00 am GMT, 4:30 pm IST)
February 23: England v South Africa, Perth (11:00 am GMT, 4:30 pm IST)
February 24: Australia v Sri Lanka, Perth (6:00 am GMT, 11:30 am IST)
February 24: India v Bangladesh, Perth (11:00 am GMT, 4:30 pm IST)
February 26: England v Thailand, Canberra (3:00 am GMT, 8:30 am IST)
February 26: West Indies v Pakistan, Canberra (8:00 am GMT, 1:30 pm IST)
February 27: India v New Zealand, Melbourne (Junction Oval) (3:00 am GMT, 8:30 am IST)
February 27: Australia v Bangladesh, Canberra (8:00 am GMT, 1:30 pm IST)
February 28: South Africa v Thailand, Canberra (3:00 am GMT, 8:30 am IST)
February 28: England v Pakistan, Canberra (8:00 am GMT, 1:30 pm IST)
February 29: New Zealand v Bangladesh, Melbourne (3:00 am GMT, 8:30 am IST)
February 29: India v Sri Lanka, Melbourne (8:00 am GMT, 1:30 pm IST)
March 1: South Africa v Pakistan, Sydney (3:00 am GMT, 8:30 am IST)
March 1: England v West Indies, Sydney (8:00 am GMT, 1:30 pm IST)
March 2: Sri Lanka v Bangladesh, Melbourne (3:00 am GMT, 8:30 am IST)
March 2: Australia v New Zealand, Melbourne (8:00 am GMT, 1:30 pm IST)
March 3: Pakistan v Thailand, Sydney (3:00 am GMT, 8:30 am IST)
March 3: West Indies v South Africa, Sydney (8:00 am GMT, 1:30 pm IST)
Semi-finals
March 5: First semi-final, Sydney (SCG) (3:00 am GMT, 8:30 am IST)
March 5: Second semi-final, Sydney (SCG) (8:00 am GMT, 1:30 pm IST)
Final
March 8: Final, Melbourne (MCG) (8:00 am GMT, 1:30 pm IST)