Zlatan Ibrahimovic has re-signed for AC Milan and has been spotted meeting and greeting the fans of the Rossoneri at Casa Milan. The 38-year-old striker has passed his medical and underwent various physical tests before signing the final contract.
AC Milan fans had gathered at Casa Milan to welcome and get the sight of the Swedish superstar.
Zlatan Ibrahimovic greeted the supporters who were present to welcome him at Casa Milan, waving and signing autographs while fans chanted his name loudly and enthusiastically.
? #IZBACK: day 1 ?⚫
? Il ritorno in rossonero di @Ibra_official ?⚫#SempreMilan pic.twitter.com/Aggbjdeldu

— AC Milan (@acmilan) January 2, 2020
Reports state that Ibrahimovic has signed a six-month contract with the Serie A powerhouse and has an option to sign on with the club for a further year also.
#Ibrahimovic firma autografi a #CasaMilan pic.twitter.com/A2rwA2cewp

— calciomercato.com (@cmdotcom) January 2, 2020
While addressing the press about his return to Milan, Zlatan Ibrahimovic insisted,
"I remember arriving in this same spot many years ago. What matters now is that I'm back and I am happy.
"I've always said this is my home and I am finally back. I've played for other teams in my years, but I'm back – and that's all that counts. I'm eager to see the fans at San Siro and to make the stadium jump with joy again."
Ibrahimovic previously spent two seasons at Milan, after initially joining them on a season-long loan from Barcelona in August 2010 and has been so sharp in front of the goal during that spell.
The superstar striker scored 56 goals in 85 games in his first spell at San Siro, winning Milan's most recent Serie A title in 2010-11 campaign.
Asked if he had a message for the Rossoneri fans, who gathered in their hundreds at the airport to catch a glimpse of the star forward, Ibrahimovic added: "I'm back, finally.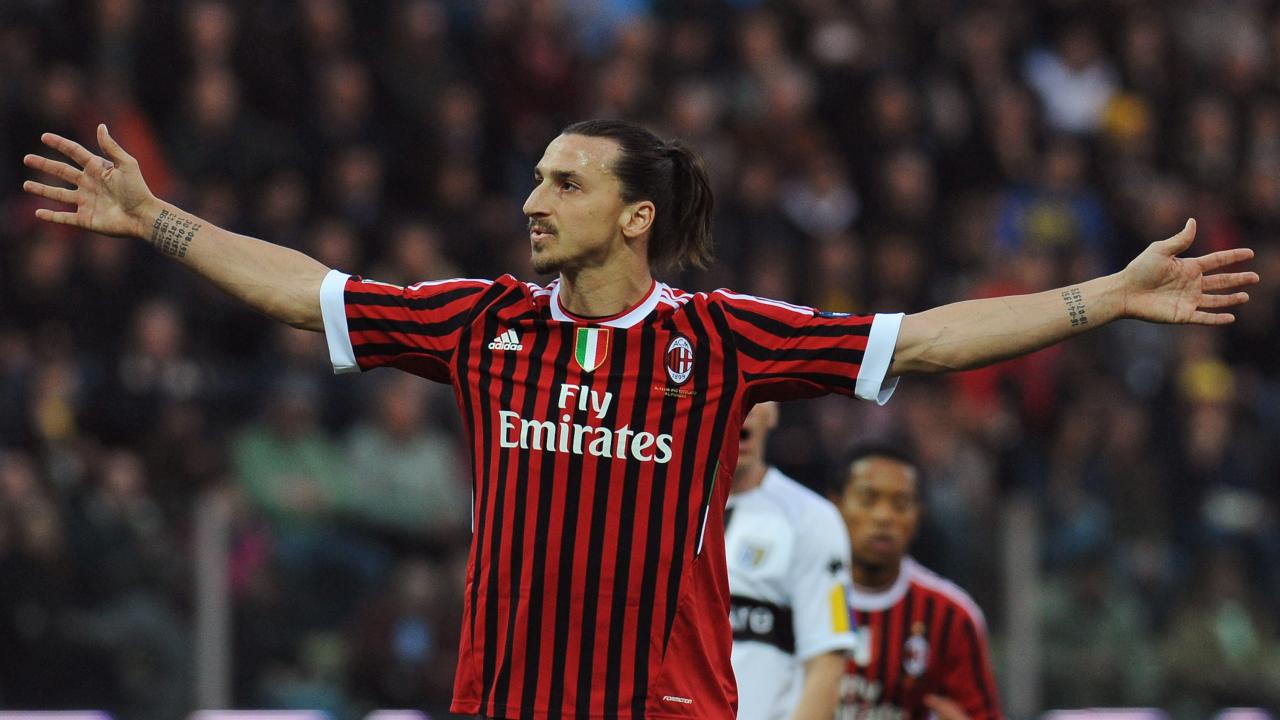 "I'm eager to see the fans at San Siro, to make the stadium jump with joy again."
AC Milan is enduring a tough run of form as they sit 11th in the Serie A table after a 5-0 humiliation at the hands of newly emerged Serie A powerhouse Atlanta. They will return to action at home to Sampdoria on Monday night.
Former Sweden team-mate Albin Ekdal said that Ibrahimovic would be a great addition to the Milan side.
"Ibra at any age will always be at a top club and Milan, even today, is one,"
"I didn't think he would go to a team with less history and importance like some of the ones mentioned with him recently.
"Being able to choose, I knew he would say yes to Milan.
"A champion like him is always good for any team, and Milan has done very well. I think it is a brilliant signing, both for what he will bring and for what he will bring out of others."