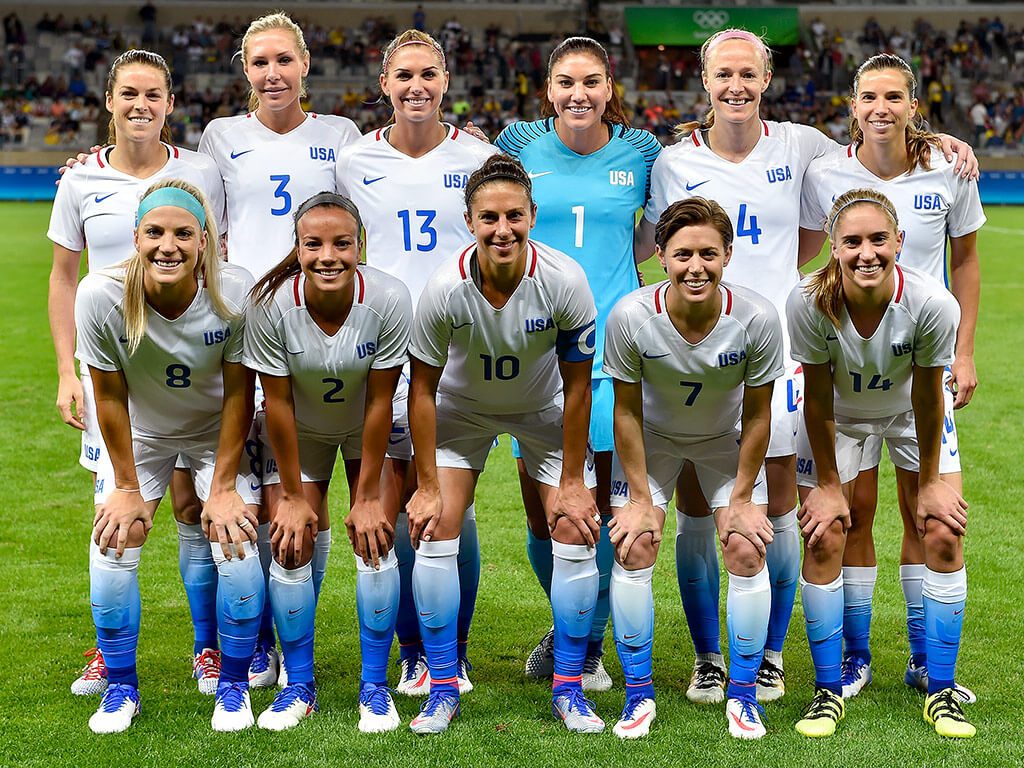 US Women's Soccer Team 
US Women's Soccer : While football has always been associated with men, very few people are aware about the fact that even Women's football is in existence since the early 19th century. Even though the audiences across the globe still shows more interest in the men's version of the game, the approach has changed drastically in the past few years with Women's football getting high on quality and skill set. Moreover, when we talk about the Women's football, The United States women's national soccer team (USWNT) can certainly be quoted as the most successful team in international women's soccer.
History of US Women's Soccer Team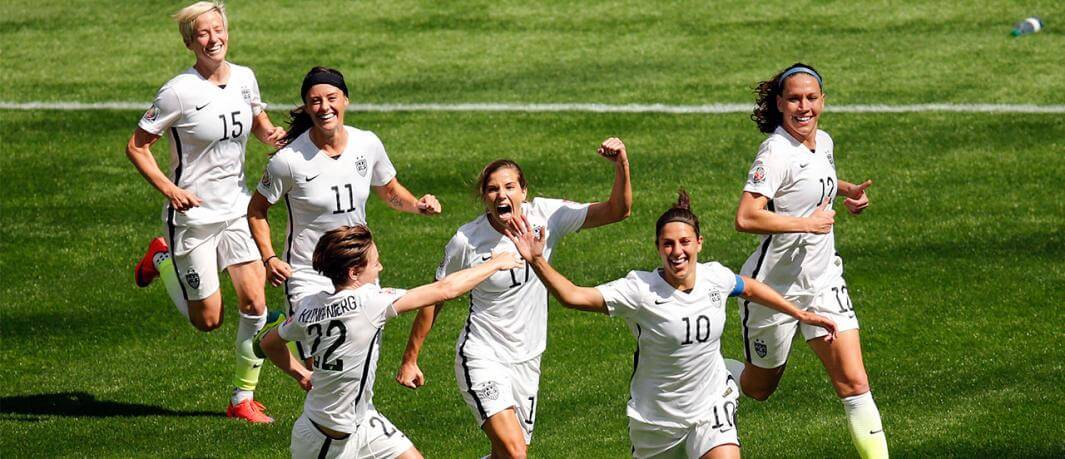 If we look at the History of The US Women's Soccer team, the team gets to play its first match against Italy at the Mundialito tournament under the coaching of Mike Ryan on August 18, 1985. Though the team lost that match 1-0, they didn't give up and worked hard towards their Soccer aspiration.
It was then in 1991 World Championship, when the team get to witness a major turn in their fortunes as they went on thrashing every team in the championship to claim their first ever World cup title by defeating Norway 2–1 in the final. Michelle Akers scored a brace in her team's victory in the finals and she was also the team's leading scorer in that tournament with a tally of 10 goals while Carin Jennings grabbing the Golden Ball being tournament's best player.
The team went on defeating China 5–4 in 1999 World cup final with a penalty shoot-out after both the teams stayed goalless in full time. The game caught significant attention from both media and general public and become a stepping stone for a revolution in women's soccer and athletics. It was that Historical day of July 10, 1999, when more than 90,000 came to witness the final match between US and china at the Rose Bowl. This was , by far, the  largest ever attendance at a women's sporting event in the world and one of the largest audience appearance in a tournament final in both Men's and Women's sporting history.
The game also lived up to all the hype created around it and went on towards a penalty shootout after both the teams were unable to score in the given 90 minutes. After Briana Scurry denied China's third spot kick in the penalties and score was tied at 4-4 , It was Brandi Chastain who netted the winner for the team and brought the long awaited glory to the Women's sports in Global History as her gesture of removing the shirt after scoring the winner secured her a place at the cover of famous "Sports Illustrated" and many other famous newspapers . This win certainly set the path for many other girls around the world to seek a career in sports.
US Women's Soccer Team Major Achievements & Top Rankings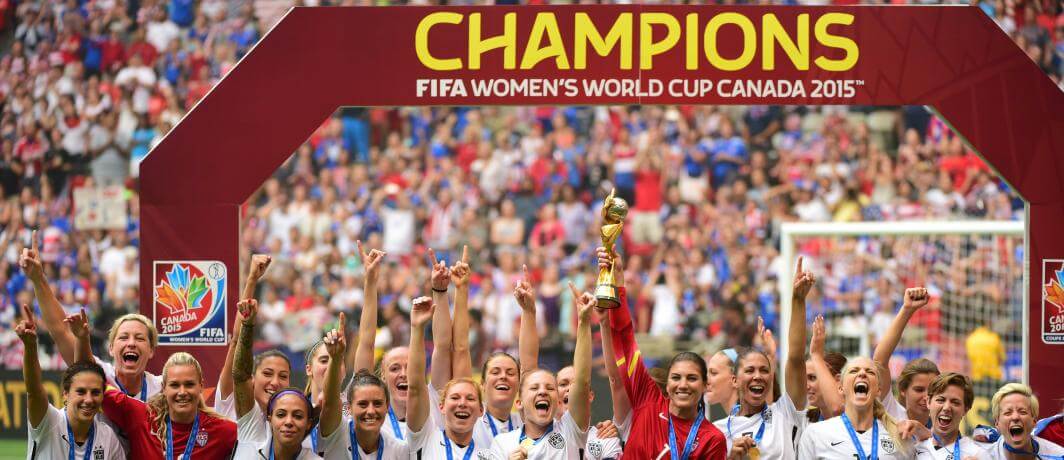 With three Women's football World Cup titles, four Olympic women's gold medals, seven CONCACAF Gold Cup titles, and ten Algarve Cups in their kitty USWNT can easily be quoted as one of the all time greatest in the Women's soccer history.
The team has further received medals in every big tournament since the inception of Women's world cup on the global platform in 1991 till 2015, when they get to leave the 2016 summer Olympics without any medal to their tally while facing defeat in the quarter finals of the championship. This was the first instance, in their Football history of 25 years.. The team was ranked No. 2 on average for five years starting from 2003 to 2008 in the FIFA Women's World Rankings and attained the top spot in March 2008.
US Women's Soccer Team Star players
Brandi Chastain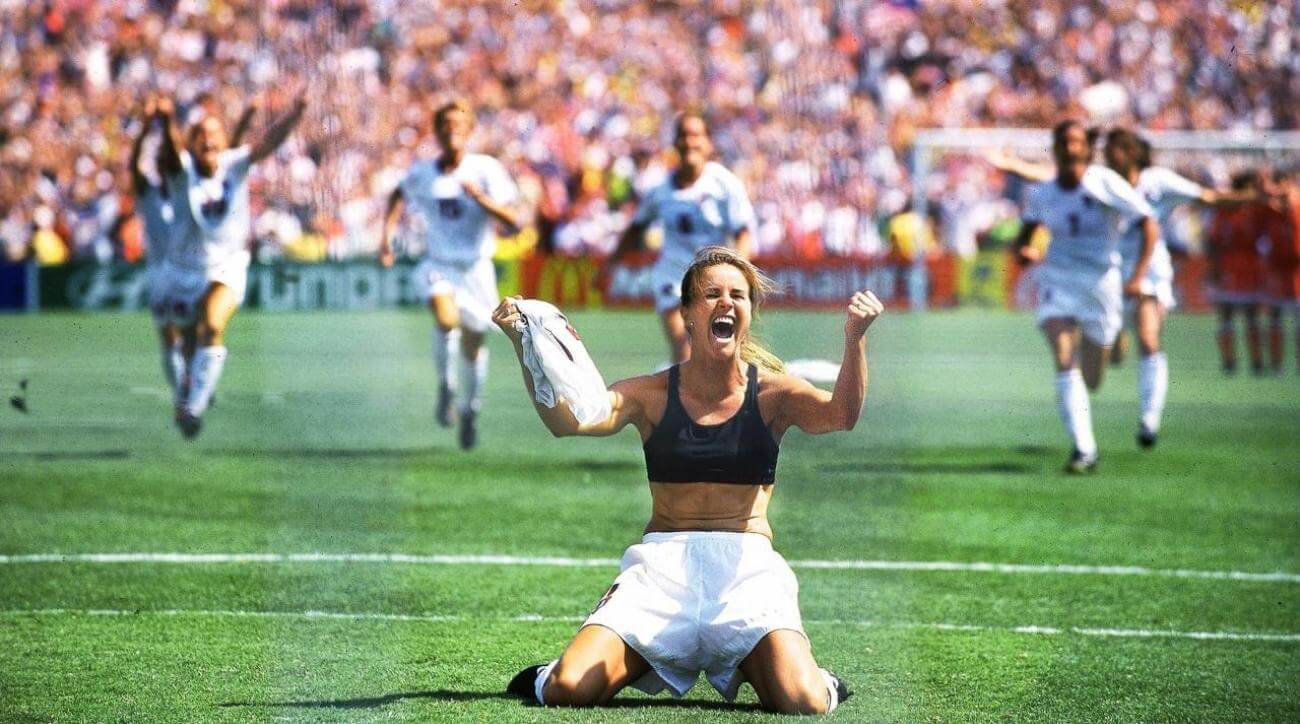 Brandi Chastain can clearly be stated as the most celebrated player in the US Women's Soccer history after that famous shirt whirling celebration while scoring the winning goal through penalty kick for his team in the 1999 World Cup final. The famous gig landed her on the cover page of many famous renowned sports magazines and newspaper dailies. While she kick started her international career in 1988 playing as a forward, she didn't got many chances to play and spent most of her time on bench until She scored five goals in a 12-0 win over Mexico in a World Cup qualifying match, coming to play as a substitute.
Alex Morgan
As of now, the 27 years old Alex Morgan already got an Olympic gold medal and World Cup under her name and her football skills along with an unmatched speed is something which makes her a big threat to defense of many stronger teams. At this age, she is already at no 8 at all time highest goals scoring list.
Carin Gabarra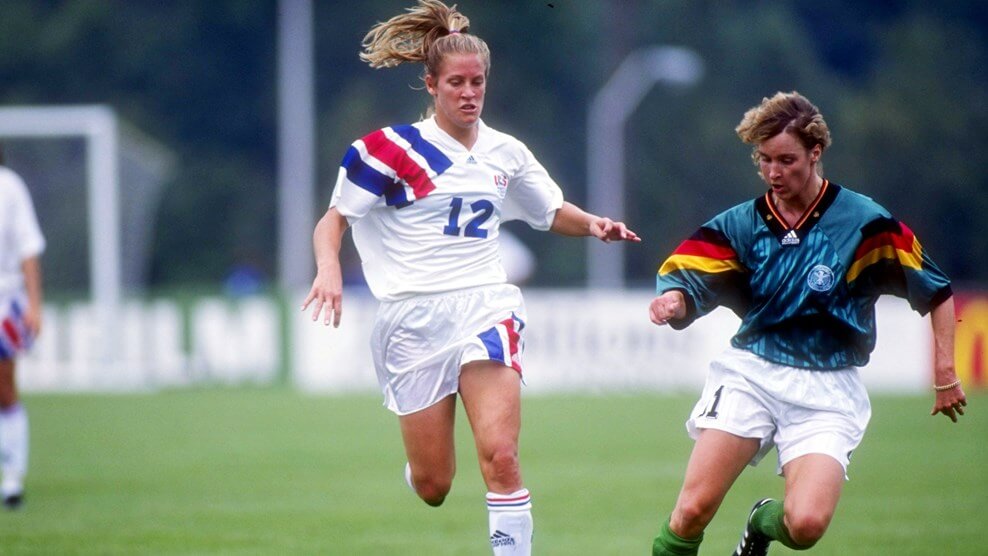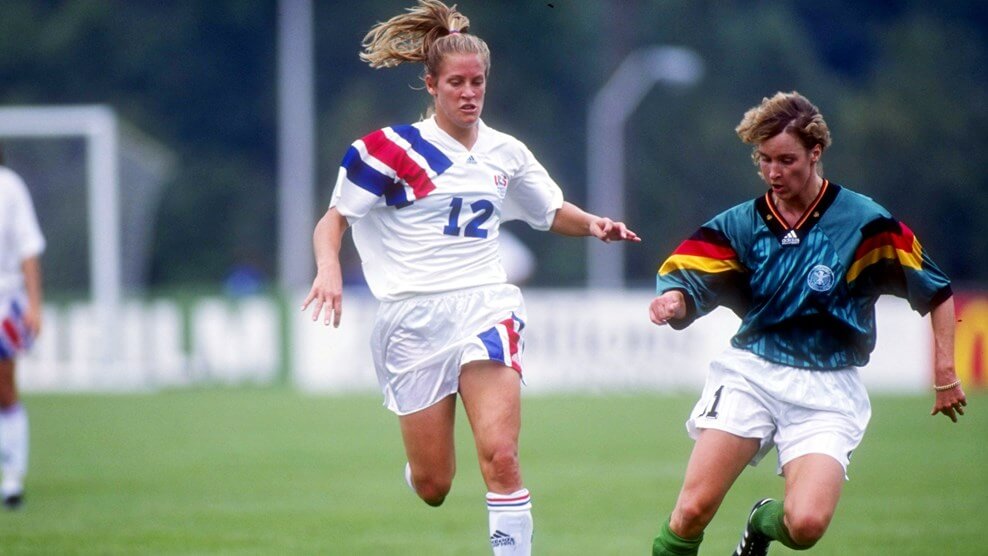 This famous player from California was famously been called as "crazy legs "and it was only in 1987, when she started her career as a football player. Moreover, her crazy football skills along with some top class performances in the World cup arena  made her grab the  Golden Ball as MVP at the 1991 Women's World Championship. She was also amongst the key players which made a huge contribution in U.S. women's team finish at the fourth place in the following World cup. This famous player hung her boots and bid adieu to her celebrated career after winning an Olympic Gold medal with the US team in Atlanta Olympics.
Briana Scurry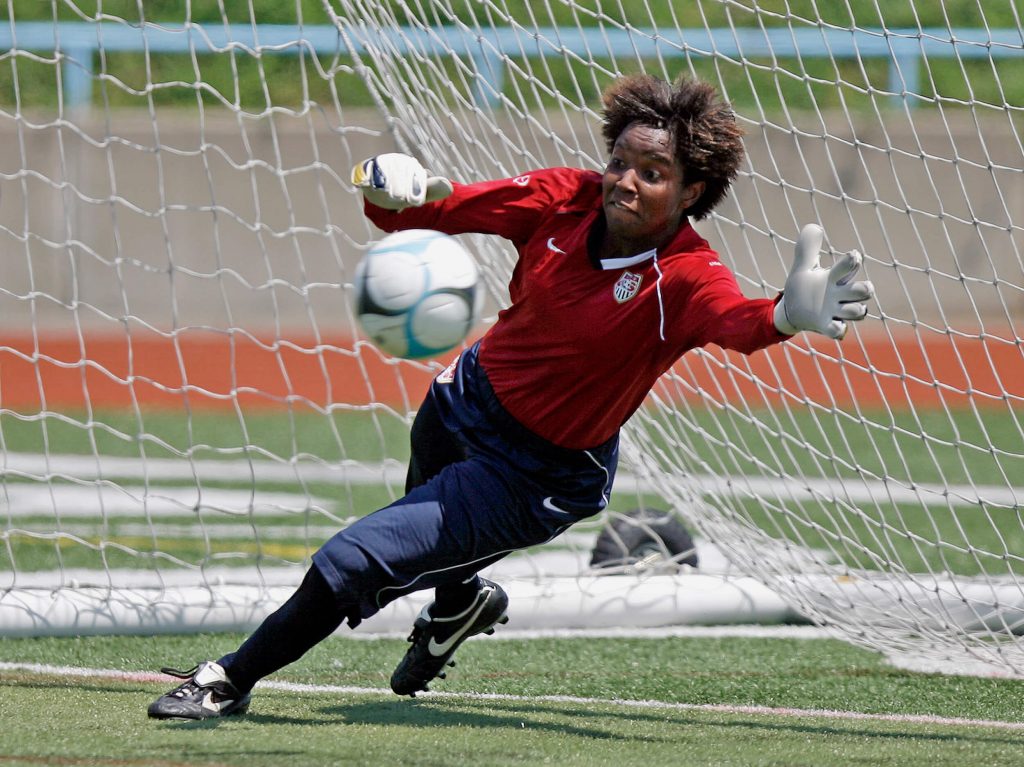 Briana Scurry was another player who has left a big mark on the Women's soccer with his great Goalkeeping skills and top notch performances. In a short span of time, she was quoted as one of the finest women goalkeepers the game has ever produced. She started her International career playing for the United States in the Algarve Cup and with a series of good performances under her name; she went on playing full 90 minutes of World Cup qualifiers .She only conceded five goals in 12 games during the course, including clean sheets against big names like Sweden, China and Canada.
Also Check : England Women's Football Team History & Facts
Moreover, it was Mia Hamm and Michelle Akers, which were the only two women and most notably, the only two US players to be named in FIFA 100, a list released by FIFA on its centenary celebration which includes 125 living football legends selected by Brazilian Legend Pele.
The United States Soccer Federation also picked an USWNT All-Time Best XI in December 2013 including some of the greatest players in the list which goes as : Briana Scurry(Goalkeeper),Brandi Chastain, Carla Overbeck, Christie Rampone, Joy Fawcett(Defenders),Kristine Lilly, Michelle Akers, Julie Foudy(Midfielders), Mia Hamm, Abby Wambach, Alex Morgan (Forwards)