Top 7 Unlucky Talented Cricketers who Failed
Top 7 Unlucky Cricketers: Some players are born with a rusty spoon, despite having all the potential and impressive career records they ended being mediocre. They announced their arrival like a star ascending on earth but soon faded in the oddest style possible.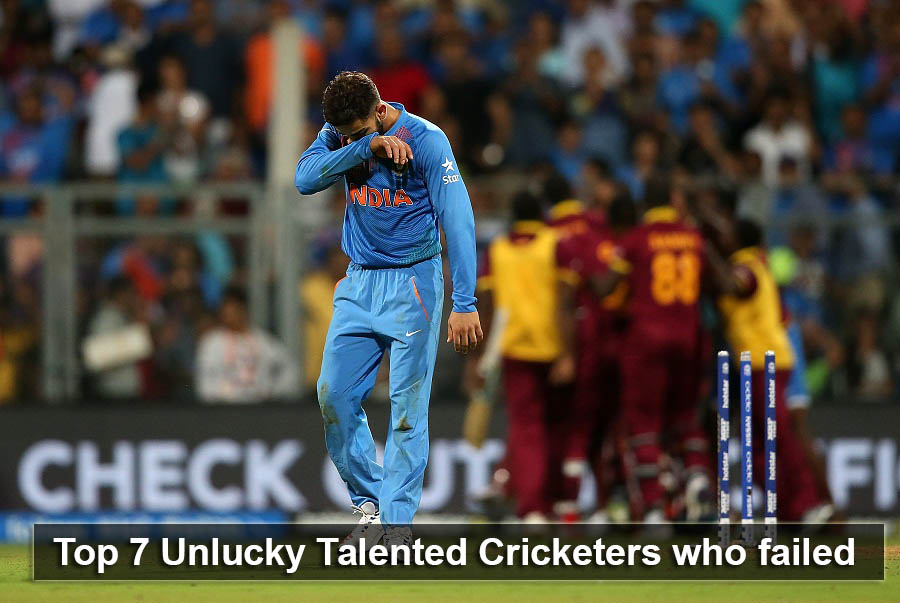 They didn't the deserved chances and had to either play under of the shadow of greats or warm up the benches hatching eggs. Sometimes even half chances can twist the fortune. These players left no stones unturned in becoming incredibly unlucky.
Here is a list of top 7 unlucky players to have played the game of Cricket:-
Rahul Dravid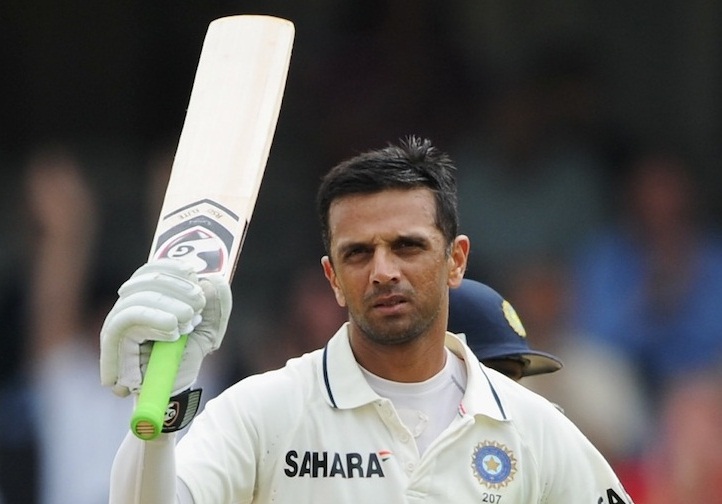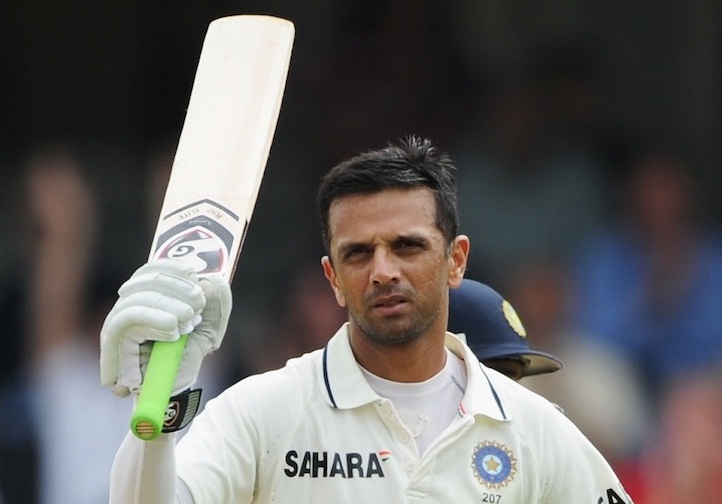 Top 7 Unlucky Cricketers: Many of you would be thinking, why Rahul Dravid is included in the list of unluckiest cricketers. He is widely considered the greatest test cricketer India has ever produced above Sachin Tendulkar and Sunil Gavaskar. Unparalleled accolades, surmounting fame and clean as the slate image among his fans.
But despite all the milestones and achievements, he always played under the shadow of Sachin Tendulkar, Ganguly and later Virender Sehwag.
He made his debut against England alongside Saurav Ganguly, where Ganguly stole all the limelight by smashing a celebrated century. Rahul Dravid became a victim of nervous nineties
Despite all the heroics and performances, he never got the support of the team he deserved. Media slammed him by calling Greg Chappell's puppet.
He deserved a colonel like farewell; no one sensed his gravity towards retirement. He deserved a guard of honor from the teammates. He left the 22 yard pitch in a pin drop style. His last test match resulted in a loss.
His last ODI match against England at Cardiff resulted in a loss.
Rahul Dravid played only one T20 international throughout the career. Despite the valiant effort, India lost the match
Rahul Dravid couldn't do much in his last IPL match against Mumbai Indians. Rajhasthan Royals lost the match in the qualifier round.
Bad fortune and Rahul Dravid were the buddies of a lifetime. Champions League final 2013 was the last T20 match for Rahul Dravid. The match resulted in a loss for Rajhasthan Royals.
He was the savior of crisis, if not king of good times, surely an unsung hero of Indian cricket.
Irfan Pathan
Top 7 Unlucky Cricketers: The speed wizard made his debut at the young age of 19 against Australia in 2004. Within a span of one year, he was called the next Kapil Dev, it seemed India has finally discovered the genuine all-rounder after Kapil Dev.
Soon after he became the fastest bowler to take 100 wickets, he just took 59 ODI's to achieve the feat.
He became the second Indian to take the hat-trick in test cricket
He is among the few all-rounders to score 1000 runs and take 100 wickets
Greg Chappell is the major culprit to destroy his career. He changed his bowling grip and transformed him into a pinch hitter.
He lost his form and looked a pale shadow of himself, he was made to return from the South Africa tour due to poor performances.
He made several comebacks, but had lost his pace and batting skills. He was just another medium pacer with sporadically acclaimed batting skills
He has passed his prime and is only playing to prove his mettle on an international forum. Injuries and Greg Chappell took away his Midas touch.
Shivnarine Chanderpaul
Top 7 Unlucky Cricketers: He is the only West Indian to cross 11000 runs in test cricket after Brian Lara. He scored 11,867 runs in test cricket at an average of 51.37. The southpaw might have lacked the elegance of Lara, but was the most priced scalp throughout his career.
In 1999, he shot a policeman with a gun after he mistook him as a thief, although he was not charged.
His uncanny batting style made him popular among fans. He batted like a property broker always eager to occupy the pitch till eternity. Once he is set, even thousands of cannon shot at once cannot down him out.
If Brian Lara was the on screen superstar of West Indies cricket pilling tons of cricket, he quietly scripted his innings like a movie director. On occasions, the entire West Indies team bundled out, but he stood tall and remained unbeaten. Post Lara retirement, he played a key role in restoring the lost pride of West Indies cricket by playing some monumental innings.
He played his last test match on 1st May 2015 and was on the verge of breaking Lara record of 11,953 runs. It was supposed to be the well-deserved feat for the old warhorse, but the selectors had other plans. He was just 86 runs short of becoming the highest test runs getter for West Indies cricket.
Post retirement, he had a sour relationship with the WICB (West Indies Cricket Board) and was miffed with the way he was treated by the board. He still had a lot of cricket left in him.
He slammed the board saying ""You cannot [choose the way you go]; not with those guys. It is the way we are being treated. It is still going on and it is not changing. We are being treated like that and worse sometimes. That is how it goes. Some of the past players had better times in their career. They don't want to change. They want to stay the same way; have the same attitude. But you cannot bring the same thing to the table every time because you are not going to go anywhere. We are not going forward. We are just going down. They are creating some problems,"
Graeme Pollock
Top 7 Unlucky Cricketers: Graeme Pollock was arguably the second best all-rounder of all time after Sir Garfield Sobers. He is the uncle of South African legend Shaun Pollock.
He came into limelight after scoring 122 against Australia at Sydney in 1962-63 season and earned lifetime compliment from none other than Sir Donald Bradman. Don said "Next time you bat like that, send me a telegram". He still holds the record of becoming the youngest South African to score a test century.
He made back to back centuries in Australia scoring an aggregate of 399 runs. His sublime form continued in England scoring match-winning tons and fifties for his team. In the year 1966 he was named as one of the Wisden cricketers of the year playing a key role both with bat and ball.
Runs flowed from his bat like water from the pipe. He was arguably the best all-rounder of his time before South Africa was expelled from the International cricket for their apartheid policy.
He retired at a young age of 26. He had played 23 tests and scored 2256 runs at a staggering average of 60.97, which includes 7 hundreds and 11 fifties. His pace was unmatchable, if he would have played for another 10 years, the Don Bradman record for most runs and centuries were in real danger. Sometimes luck doesn't like your company and run away.
Sean Abbott
Top 7 Unlucky Cricketers: Most of cricket fans aren't aware about who Sean Abbott is? He was the bowler, who bowled the bouncer to Philip Hughes hitting his neck and making him unconscious. Two days later Philip Hughes was declared dead by the doctors.
He was seen as a picture perfect pair for Mitchell Starc in the bowling department. He was famous for his lethal nerve wrecking deliveries making the batsman dance on the pitch.
He made his international debut on 5 October 2014 playing T20 international against Pakistan in UAE. He looked promising with lots of fire in him, but Philip Hughes death shattered him. The incident left some sort of stigma and guilt feeling in his mind. He couldn't forgive himself.
The every next year in 2015 he was picked by the Royal challengers Bangalore, but that was the end of his international career. He never played international cricket after 2014.
Ricardo Powell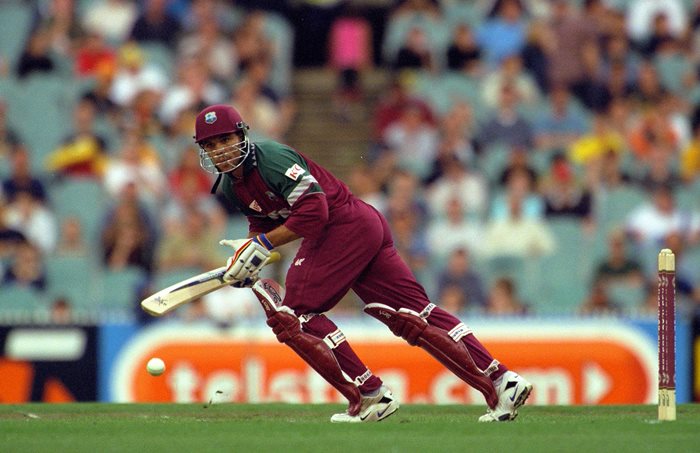 Top 7 Unlucky Cricketers: He was called the Hitman from the West Indies for his effortless big shot playing ability. During the late nineties, he became the youngest West Indian to score a century in ODI's. He scored blistering 124 runs of 93 runs, which includes 8 towering sixes.
By hitting the 8 sixes in an innings, he equaled the record of Gordon Greenidge for the hitting most sixes by a West Indian in ODI's.
With stupendous success, he became an overnight star and was seen as a true successor of King Vivian Richards. He was the real talent discovery of the millennium, but soon after tasting early success, the debacle in form began.
After some heroic knocks began a streak of low scores, he scored a fifty once in a year. The media wrote him off calling him the "one innings wonder". He played 109 ODI matches and hit 75 towering sixes . He scored 2085 runs at a staggering average of 25.
He was dropped from the team several times, the opposition worked on his technique and scoring areas and very soon he lost the place in the team permanently. The WICB board invested lot of trust in him, but he couldn't perform to his potential. The players like Ricardo Powell inspired the likes of Chris Gayle, Runako Morton and Darren Sammy.
Bundles of talent, exceptional striking ability, but bad luck and poor temperament swallowed the career of Ricardo Powell.
Stuart MacGill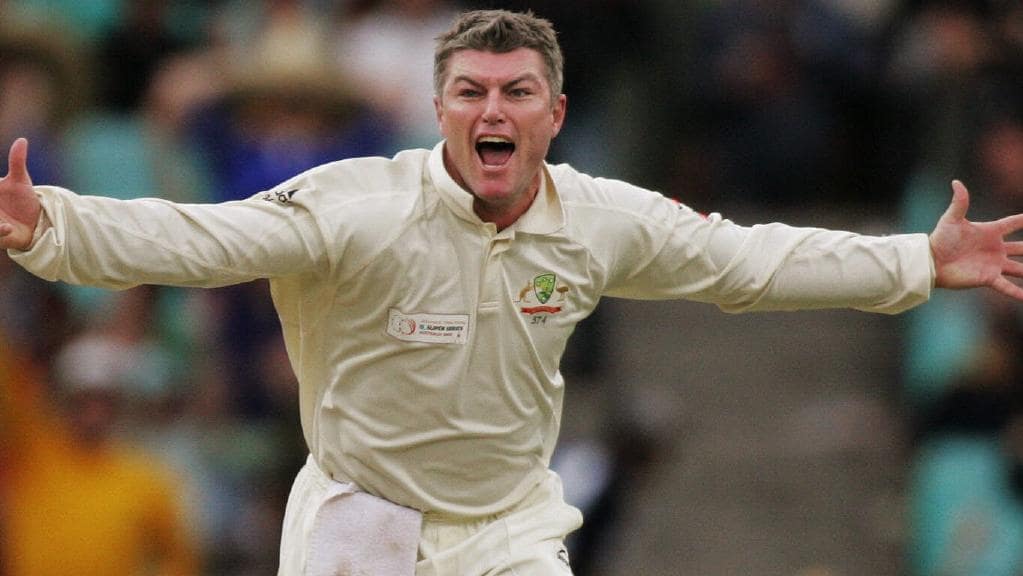 Top 7 Unlucky Cricketers: Please google Stuart MacGill and go through his career info and statistics, you will be amused to know his potential and mind boggling bowling figures. For many he was the unluckiest to be born in cricket history.
He was technically sound and had more variations than Shane Warne. He was the master at setting up the batsman and foxing them with his deliveries. Like Shane Warne, he never relied on pitches and weather conditions; every bowl was right on the money.
He offered numerous trajectories to the batsmen, the interesting fact is the bowler got Sachin Tendulkar on more occasions than Shane Warne. He had a better Googly than Shane Warne. Whenever both the players played together for Australia, it was MacGill who emerged victoriously.
He was born in the wrong generation and was compelled to play under the shadow of Shane Warne, otherwise, his name would list in the list of highest wicket-takers.