Royal Challengers Bangalore are one of most followed franchise specifically with the kind of glamour and big names they had in their ranks.RCB  have reached finals thrice but have fallen at last stage somehow. Primary reason for that can be out on their over-reliance on 3-4 players over fee seasons. Players retained are very few over a long period. The gap between the top three and the rest has been humongous. All this has not seen any impact on the fans of RCB who are always at the stadium to support them wholeheartedly. Over the years there are players who have been consistent enough and have given the fans something to smile.
Here's is a list of top 5 players for RCB:
1.  Christopher Gayle ( Matches -91, Runs-3420,Average-43.29 , SR-154.40 )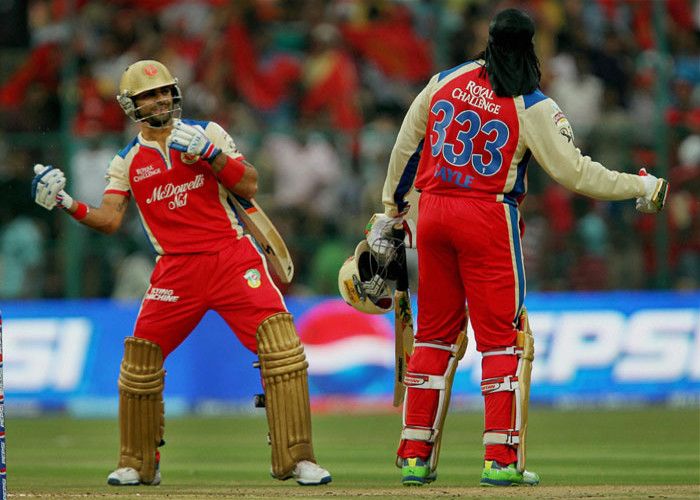 He single-handedly took them to finals in 2011 season where RCB  fell at last hurdle. He has been the machine for them. His presence definitely hits the panic button in the opposition camp. He can hit sixes at will and still holds the record for highest individual score in IPL T20. Remember Du Plessis said for him "his presence in T20 team make WI a super-human team". He calls himself as Universal Boss and deserves every bit of tag.
2. Virat Kohli( Matches -192, Runs-5836,Average-37.89 , SR-132.81)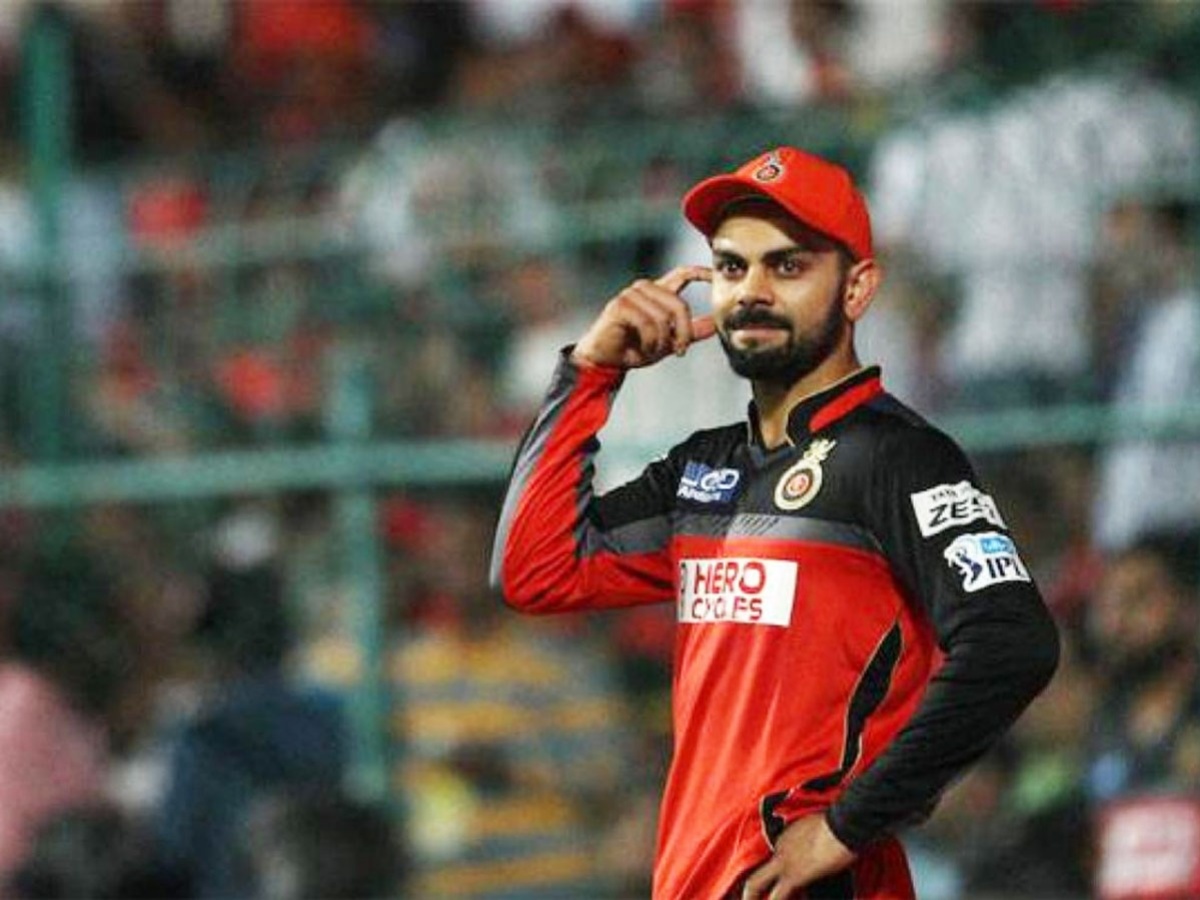 He was drafted in RCB squad as a 19-year-old. First 3-4 years, he struggled to find his feet and after that, he has been a prolific scorer for the franchise. In 2016, he was close of making 1000 runs in single IPL edition. The roar when he wakes to take strike justifies how dearly is he loved by the fans. With more quality bowlers and all-rounder in the side, he could lift the cup in another year or two.
3. Abraham Benjamin De Villiers(Matches -127, Runs-3755, Average-41.72, SR-159.17)
AB bats and world watches. He can hit you here there and everywhere. The camaraderie with Virat Kohli while both bat together is pleasing to eyes. He is Mr.360 and can hit to areas in ways which some people can imagine in dreams. His strike rate is always on the higher side when on song. Even when RCB has been defeated, it's his batting that has given fans something to cheer about.
4. Anil Kumble ( Matches 51, Wickets 53, Average-24.58, ER-6.65)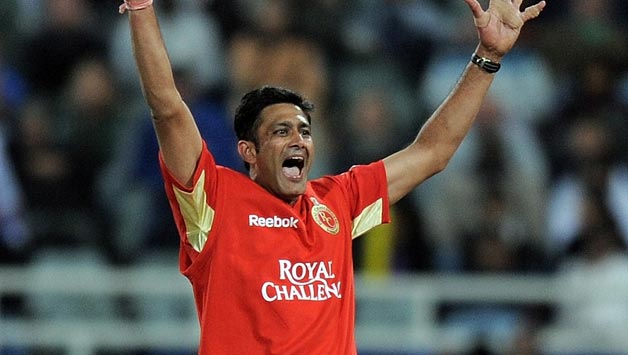 You can't buy experience at any shop. This is what is seen in Kumble's bowling even in IPL. In 2009 edition when RCB was languishing at the bottom under KPs captaincy. He took over the leadership from KP and took RCB to final where they were 2 big blows away from winning the title but just couldn't pull off.
He took Gilchrist wicket in first over of 2009 IPL final. In one of the league games, he took 5-6 while defending 135.
5. Yuzvendra Chahal (Matches 83, Wickets- 100, Average-22.84, ER-7.77)
He has been one of the shining stars for RCB. A brave-hearted man, Yuzvendra Chahal doesn't get discouraged after being hit for six and would looking for wickets. He has taken 100 wickets at an economy of less than 8 which is a very commendable effort. He can be called as Kohli's go-to man and as his record shows he delivers more often than not.