Football is definitely getting popularity in India. It will be not ironic to say that It is the second most popular leagues in India after IPL. But ISL(Indian Super League) is slowly increasing its wings and people are taking active participation in the game. Most of the Indian Players like Vineet, Ashique Kuriyan, Sandesh Jhingan are no more household names now.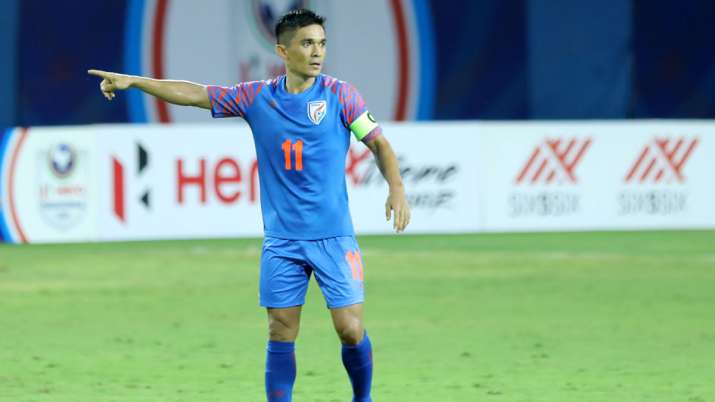 Now FIFA has roped in the Indian ace footballer Sunil Chhetri along with the other 27 footballers in a campaign known as "Pass the message to Kick out the Corona Virus". The campaign will also have the likes of the football stalwarts Lionel Messi, Carlos Puyol, and Iker Casillas.
It includes five Important messages like focussing on handwashing, Coughing etiquette, avoid touching face, stay at home if you are feeling unwell along with social distancing.
The awareness will be spread through a video campaign that will be conceptualized in 13 different languages.
Who Director-General Dr. Tedros stated, "FIFA has been very active to spread awareness against the coronavirus be it through funding or passing the information and he is hopeful that together we can fight against this pandemic".
FIFA president Gianni Infantino also added "We need to unite and fight against this virus. That's why Fifa has joined the hands with WHO as health is always the top priority".
Let me take you through the list of some other players whose names are there on the list to raise the awareness against this pandemic
Alisson Becker (USA), Celia Sasic (GER),  Jared Borgetti (MEX),  Han Duan (CHN),  Michael Owen (ENG), Carli Lloyd (USA), Gary Lineker (ENG), Radamel Falcao (COL), Valeri Karpin (RUS),  Xavi Hern ndez (ESP),  Sunil Chhetri (IND),  Lionel Messi (ARG),  Sun Wen (CHN),  Juan Sebasti n Ver n (ARG),  Aya Tour (CIV),  Asako Takakura (JPN),  Carles Puyol (ESP), Park Ji –sung (KOR),  Mido (EGY), Miroslav Klose (GER),  Valeri Karpin (RUS), Laura Georges (FRA),  Samuel Eto'o (CMR),  Youri Djorkaeff (FRA),  Gianluigi Buffon (ITA),  Emre Bel zoglu (TUR), Philipp Lahm (GER), Laura Georges (FRA).