The Indian team recently won a T20 series against Sri Lanka, but Rohit Sharma was not a part of the team. The vice-captain of the men in blue was not injured either. So where was he? Sharma had been working tirelessly for the team over the past few months, and hence the BCCI decided to give the opening batsman some much-needed rest.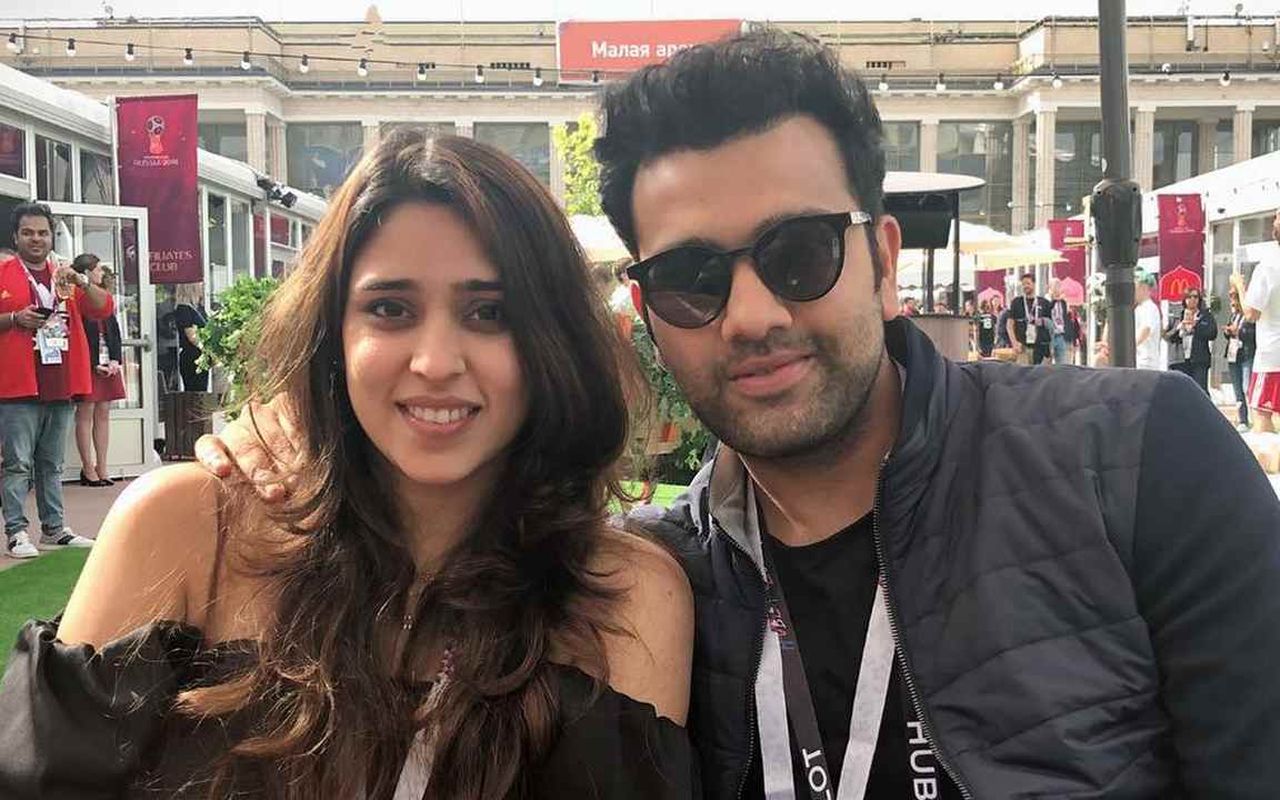 In his sabbatical days, Rohit Sharma is utilizing his time by sharing it with his family. Father of a daughter, Sharma has shared a picture with his wife Ritika Sajdeh on Instagram. In the caption of the picture, the man from Mumbai has mentioned that she is the 'all-rounder' for him, who does all the work on and off the field. "My all-rounder, does it all for me on and off," wrote Sharma.
https://www.instagram.com/p/B7LVqM3htzx/?utm_source=ig_embed
He will be back in action soon, as India will take on Australia for the first ODI of the bilateral series on 14th January. It will be played at the Wankhede Stadium in Mumbai. The next two ODIs will be played at the Saurashtra Cricket Association Stadium and the M. Chinnaswamy Stadium respectively.
Ricky Ponting praises Rohit Sharma's captaincy
Though Virat Kohli has done a great job leading the Indian team so far, Rohit Sharma has also been phenomenal in the little captaincy opportunities he has got so far. He has also been superb leading the Mumbai Indians franchise in the Indian Premier League.
Former cricketer and ICC Cricket World Cup-winning skipper, Ricky Ponting was recently asked about Rohit Sharma's captaincy on Twitter. A user named Neelkanth wrote, "Since you've worked with him in the IPL, how highly do you rate Rohit Sharma the captain?" To this, Punter replied "I rate @ImRo45 exceptionally highly as a batsman and leader. His captaincy record in the IPL speaks for itself."
I rate @ImRo45 exceptionally highly as a batsman and leader. His captaincy record in the IPL speaks for itself https://t.co/l8MWjjxIb1

— Ricky Ponting AO (@RickyPonting) January 12, 2020
Incidentally, Ricky Ponting is somewhat responsible for making Rohit Sharma the skipper he is today. It was him who picked Sharma out of the blue to lead the Mumbai Indians franchise when he was associated with it. Ever since then, there has been no looking back for either Sharma or Mumbai Indians.