For the upcoming Manchester derby on Saturday, the Man City fans have told the Manchester City boss that they want to see Riyad Mahrez in the match.
Citizens who are looking in good shape secured a 4-1 dominant win against Burnely that comes after a disappointing week with a 1-1 draw with Shakhtar Donestk and a 2-2 draw with the Newcastle United in the Champions League.
These two matches became the primary reason for the City to fall behind the Premier League leaders Liverpool by 11 points.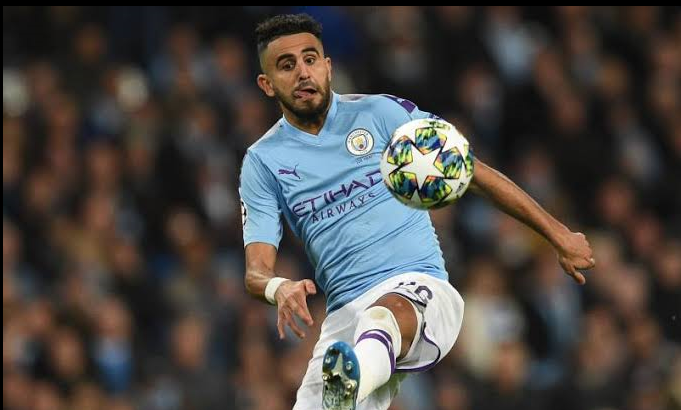 After getting back upon the track the City has a Manchester derby to contend on the coming weekend with their old rivals at the Old Trafford. Hence, in such a big game the Man City fans are requesting to see Riyad Mahrez at the star of derby.
The Algerian player on Tuesday contributed the Fourth goal and also made his 50th appearance in the Premier League. After a slow but progressive start, Mahrez has performed exceptionally well whenever a chance is given to him.
Maybe, that's the reason why the Man City fans are so eager to see him in the coming Manchester Derby.
According to the MEN Sport survey, when asked After scoring again against Burnely last night, should Riyad Maherz start in the Manchester derby?
Around 48% of the voters voted in his favor, they also demanded that Silva who started on the right-wing last Tuesday should not be dropped off. The fans want to see Silva as their midfielder.
However, 40% of the voters have voted against Maherez. One fan said that no changes should be made in the team whereas the other would like to see Bernardo and Maherez start together.
However whatever the options there maybe it now is in hands of the mighty Pep to choose the squad which would continue the club winning streak in the League.
Please follow and like us: