Kings X1 Punjab might have changed their name to Punjab Kings but their fortune remains the same they have still not managed to win a single IPL title till date.
They have changed captains. Coaches, support staff, and nothing has worked for them primarily it is due to their inability to persist with few players and let them go after one bad season which CSK and MI don't believe in they have backed several talented players in their tough time and those players have gone to win the title for them in long run.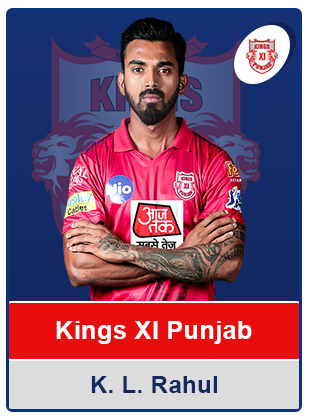 Punjab Kings made KL Rahul their skipper from the last few editions but the fans and the management must not have anticipated that the team will be riding completely on his shoulders which is clearly evident that when Rahul scores Punjab wins if he fails the rest is history.
We will not be going too far let's talk about IPL 2021, Kl Rahul anchored the innings pretty well at the top and in the end, left it for the middle-order batsman to finish the job for the franchise and those players have failed on numerous occasions to finish games for the franchise.
The amount of close margin defeats Punjab has witnessed in this season is heartbreaking and if you are a franchise die-hard fan and the moment you sit idle and remember why the franchise lost those matches the only answer you will have is KL Rahul wasn't there in the middle.
The team is heavily dependent on his skipper to score every single time when he steps onto the field as he has been one of the highest run-getter in the tournament from last two editions at the end he is also human not a robot who will keep on scoring loads of runs every time when the team is setting or chasing total.
As next year there will be a mega auction which will be conducted as two new teams will be added for next season so it is evident that all the franchises will be looking to pick big players but the point which many franchises miss and it actually backfires in the marquee event is not picking strong Indian contingents. This is the biggest reason why Delhi is the most successful team of IPL 2021 as they have enough firepower in their lineup whether it is Indian or Overseas players their bench strength is amazing.