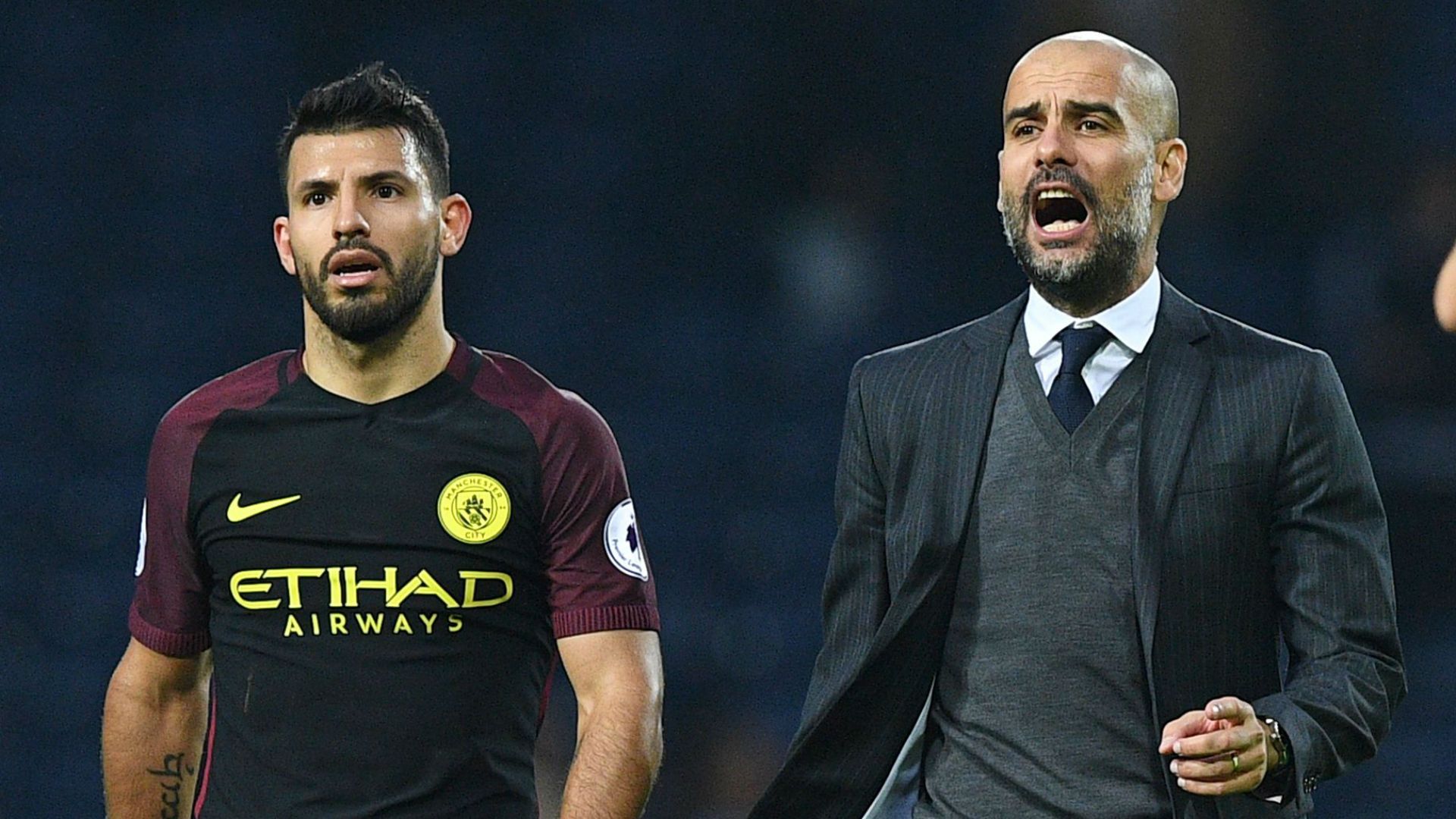 Pep Guardiola has no hesitation that Manchester City superstar, Aguero will be back to his ravening best when he returns from his latest injury.
Aguero, Manchester City's all-time leading scorer with 255 goals will miss the next few weeks with a long term knee injury and will be back once he returns full training with the squad.
Four months back, Aguero underwent knee surgery and been missed the PL action since and Manchester city want him more than ever. 
Despite his age and inconsistently to stay fit since making his comeback, Guardiola said he has no doubts Aguero will be as productive for the team as ever when he does eventually return.
Pep Guardiola when ask about Aguero injury,
"Today he feels much better and, after one or two weeks' training in normal conditions, he will come back

"His sense of goal is unique, that's why he's so important. We're already without him for five or six months and that's a long time.

"But I'm confident as he works a lot, he's a lovely person and I have incredible relationship with him – better than ever.

"I like him and I want him back as soon as possible – for him and for the team.

"We have a short recovery time between games and we have 18 or 19 players available. Hopefully Sergio is going to come back soon and it's important for all of us."
Although Manchester City beat Burnley 5-0 last weekend the offensive side is been missing Aguero for goals and hope him to return soon
Guardiola also warned his players they have to work harder to keep their positions intact, 
"All the players know now that having 19 or 20 players fit, they have to raise their standards and play at as high a level as possible to keep in the selection," said Guardiola.

"The guy who is playing well, I want them to continue, to give them the chance to play.