Neymar limped off injured during the recently concluded clash againt Caen but still Paris Saint German by 1-0 in the second tier in the round of 64 on Wednesday.
The Brazil star was taken out from the field in the 54th minute of the game when he clutched his left knee and went on the ground.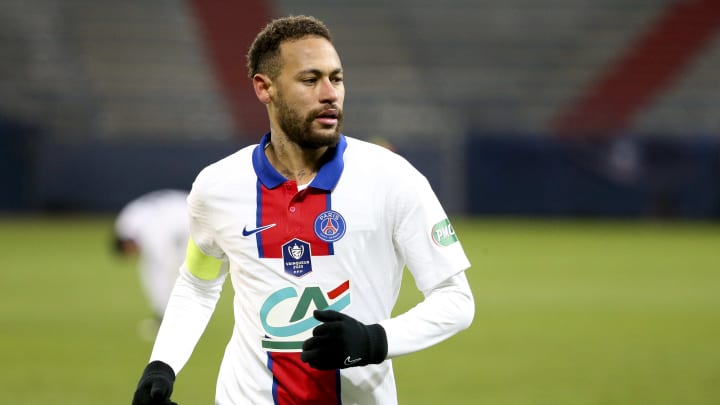 Paris Saint German coach Mauricio Pochettino said after the clash that ace player had injured his adductor muscle.
"It's difficult to say right now if he will be available against Barcelona. We'll see tomorrow (Thursday) with the doctor," Pochettino said. "It's difficult to talk about his condition without having more information."
PSG is already suffering with an injury of winger Angel De Maria who injured his thigh last Sunday against Marseille.
Kaen had good chance of equalising near the end when substitute player Caleb Zady Sery dragged his shot wide.
Howver in other matches, attacking midfielder Rony Lopes scored twice as Nice won 3-1 at Nimes; Metz scored an injury-time goal to win 2-1 at Amiens, and Brest beat second-division Rodez 2-1.
In Thursday games, 2019 winner Rennes travels to face first division rival Angers and last year's runner up Saint-Etinne goes to second tier Sochaux.