After Spain's defeat in the final of the ATP Cup, ace Spanish tennis star Rafael Nadal explained why he pulled out of the deciding ATP Cup final doubles match against Novak Djokovic.
Although Roberto Bautista Agut gave Spain the 1-0 lead over Serbia in Sunday's final after defeating Dušan Lajović 7-5, 6-1, Djokovic forced the tie into a deciding doubles match by beating Nadal 6-2, 7-6 in the subsequent singles clash.
In the all-crucial ATP Cup final doubles decider, World number one Nadal was expected to feature but Spain instead opted to pick Pablo Carreno Busta and veteran Feliciano Lopez to face Serbian pair of Djokovic and Viktor Troicki.
Nadal has had an extremely tiring and demanding schedule for Spain, playing singles and doubles against Japan and Belgium during the tournament.
Then on Saturday, he went on to play a tough three-set match against Australia's Alex de Minaur.
And this seems to have taken a toll on the world No 1.
Explaining the decision, Nadal said: 'I have been playing a lot of tennis in the last couple of days.
'My level of energy is a little bit lower than usual because I played long yesterday, very long before yesterday, very long in Brisbane in the last day.
'This is a team decision and we believe in our team. My team-mates have been playing great and we will support them.'
"That's why we had success in the past because we were able to give confidence to the rest of the players.
"We give confidence to Feliciano and Pablo. They are doing well.
"We are going to support them and hopefully, they are going to have a good day."
Djokovic, meanwhile, loved the overwhelming backing that the Serbians received in Australia in the entire ATP Cup, the support he generally doesn't get when he plays Nadal or Roger Federer but it was the complete opposite tonight.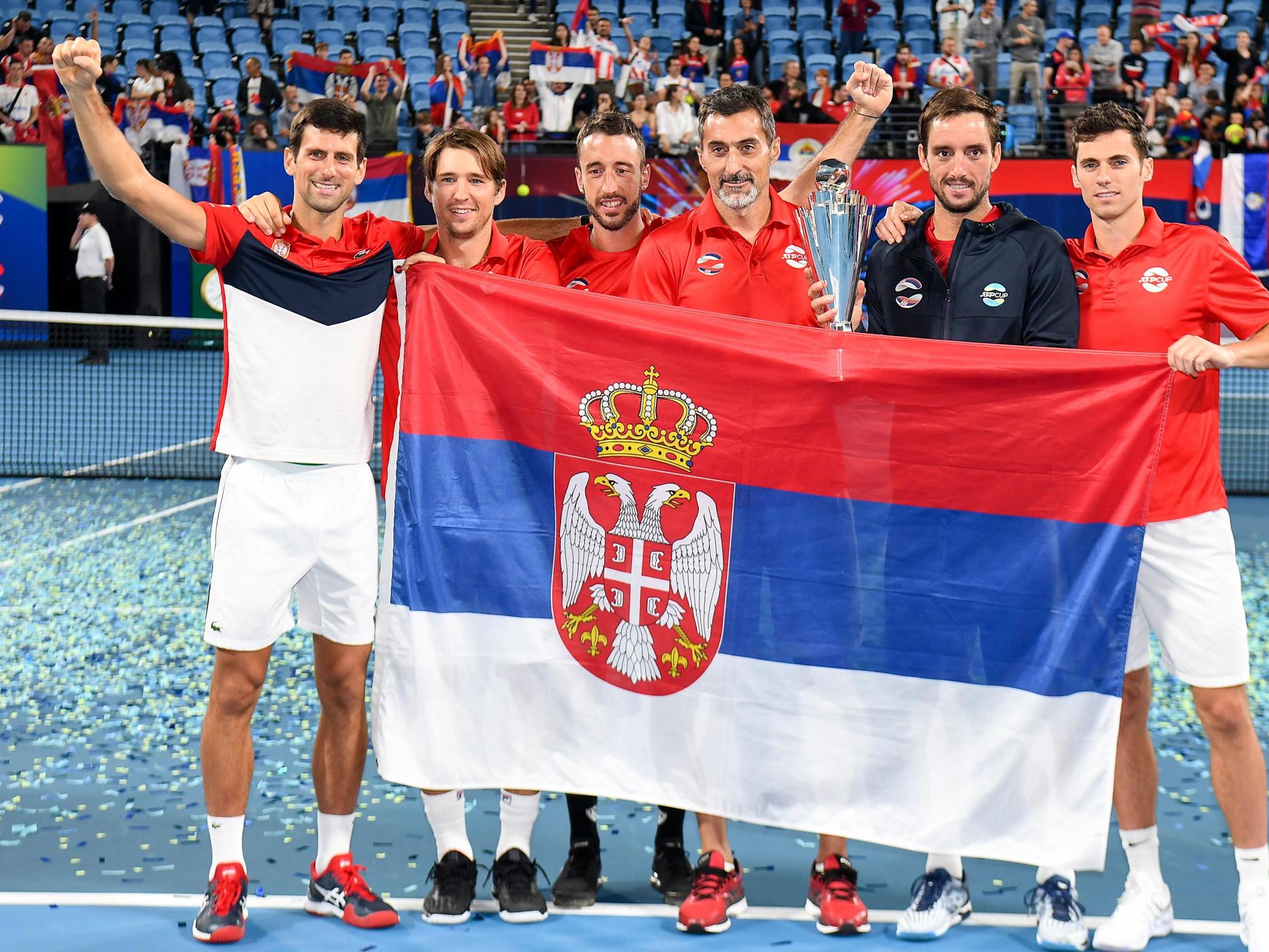 And Djokovic was full of praise for the atmosphere the Serbia fans created.
"It was really unbelievable," he said.
"The amount of support we got in Brisbane in the group stage and now here in Sydney.
"You guys took it to a new level."