Indian star archer Deepika Kumari has made entire India proud ahead of Olympics 2020 as she clinch three gold medal at the World Cup stage 3 in Paris on Sunday.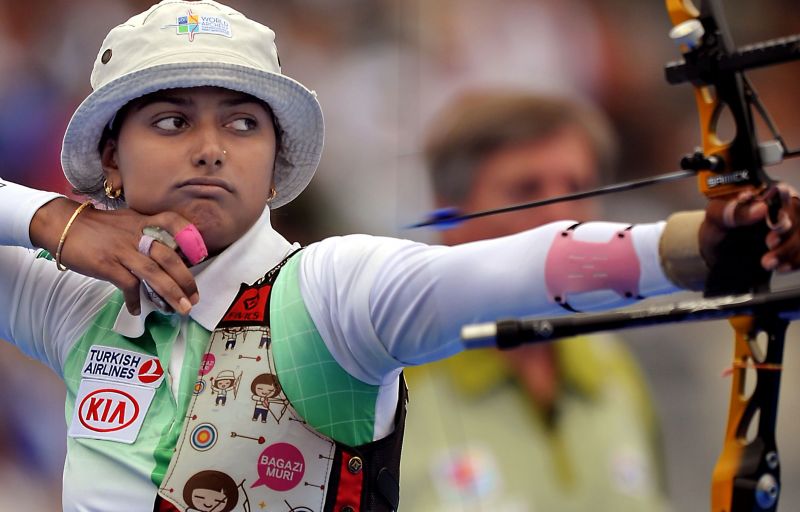 With this impressive feat she has regained World number 1 ranking ahead of the biggest sporting event in the world which will lift her morale to a great extent.
The 27 year old from Ranchi who won gold medal in three category- women's individual, women's recurve and mixed team.
"This is going to take Deepika to number 1 spot in the World rankings on Monday" World Archery had tweeted on its official Twitter handle after Deepika's gold Rush.
Deepika combined with Ankita Bhakat and Komalika Bari to notch up women's recurve team gold with a comfortable victory over Mexico.
She then paired with Husband Atanu Das and the couple came back from 0-2 deficit to beat Netherlands Sjef van den Berg and Gabriela Scholesser 5-3 for gold medal.
When it comes to individual category Ranchi archer then defeated Russian Elena Osipova 6-0 to perfect three out of three in the recurve women's section to win her fourth individual gold medal.
This win will certainly give confidence to ace archer to do well in upcoming mega event.