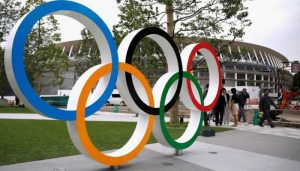 For the first time in the history of Indian sports, the Indian Olympic Association (IOA) is going to implement its Safe Sports Policy. Psychological abuse, physical abuse, sexual harassment, sexual abuse, neglect, bullying, online bullying, complicity, and even inducement have been covered under this policy. The IOA Safe Sport Policy was passed during its Annual General Body (AGM) meeting in New Delhi on Monday.
The Policy states that for any misconduct or incident reported under this policy there is a provision ranging from a formal warning and fine, temporary suspension, termination and permanent ban from the IOA functions and activities against the guilty.
Further, the policy not only safeguards the interest of female athletes but also male players will come under the purview of harassment. Apart from the players, this policy will also apply to IOA officials, staff, athletes, support-staff, hired agencies, vendors and volunteers.
The IOA has prepared this policy keeping in mind the Charter of the International Olympic Council (IOC). As per the policy, an IOA Safeguarding Officer (SGO) will be deployed in the IOA and will be tasked to look into all the complaints. If an incident has occurred during the Olympic, Asian or Commonwealth Games, then the complaint will be made to the Chef de Mission. The SGO will investigate the complaint and decide the ban. If the investigation is very serious, then it will be handed over to the police and a criminal case will be initiated against the accused. Based on this, a ban will also be imposed against the guilty player in sports.
The Policy further clarifies that if the complaint is outside the purview of the IOA, it will be handed over to the concerned department for investigation. Announcing the implementation of policy, IOA Secretary General Rajeev Mehta, said, that he has been working on this policy for the last few months. This policy is for the safety of male and female players he added.
Mehta further informed that Sports associations will be asked on their behalf to implement this policy on their own. However, he did confirm that from the day this policy has come into force in the IOA and workshops will be held at IOA for this policy soon. Mehta concluded that the IOA feels that the implementation of this policy will help in bringing a clean environment in sports in the country.