The new Cristiano Ronaldo, Francisco Trincao finally selects the team he wants to play with
Francisco Trincao is one of the best and outstanding players in Portugal's age group categories currently. At 20, he plays for Braga where he is a very crucial member of the squad.
Barcelona is reportedly searching out for Luis Suarez replacement everywhere possible. Since the beginning of the week, the Club has supposedly approached lots of different players from Rodrigo Moreno to Richarlison.
While Barcelona's search for a striker still continues, the Catalans are more of exploring the younger side who have a high potential. It has been rumored that Barca is eyeing on Sporting Club de Braga's Francisco Trincao who is also now known as the 'new Cristiano Ronaldo' in his native place Portugal.
According to Forbes both the club as well as the player have the same preference respectively and would most likely want to come to an agreement to close the deal.
Apart from Barcelona, the 20-year-old is also on the radar of Cristiano Ronaldo's club Juventus, who is also having a competitive fight over the bid. However, Juventus don't have the advantage of a preferential option and hence may have to pay a fair amount more than the Catalans to get in Trincao.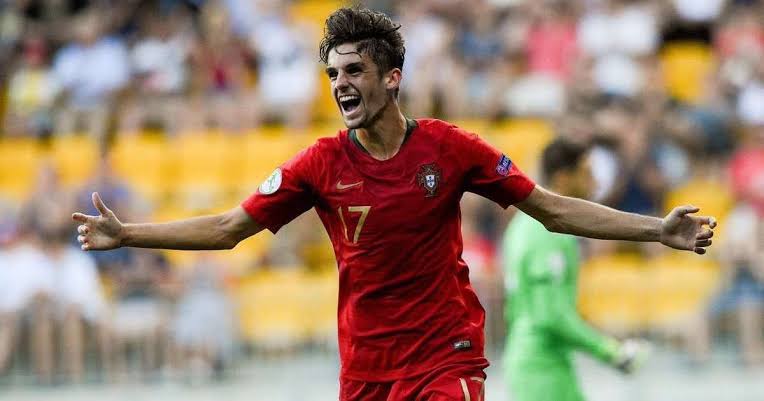 Francisco Trincao has scored three goals and provided six assists in all competitions so far this season. His current value stands at £25m, but Barcelona may only end up paying £16m as a result of Ruiz going the other way.
According to Euro Papers, it is not just the Club but also Francisco who want to join Barca, so that he can be a part of Messi's legacy.
Technically, Trincao is more suitable for Barca's transfer policy in the passing years. With a mere age of 20, he can make a big impact for the club.
The transfer market closes on the 31st of January and Barcelona could surely make their mark by getting and signing in the footballer who has a remarking future.