Players like Cristiano Ronaldo:-  Cristiano Ronaldo was certainly one of the most sought after players at Real Madrid and once he decided to part ways after 9 years of glory with the Spanish club, things have not gone accordingly for the reigning UCL champions in most of the competitions.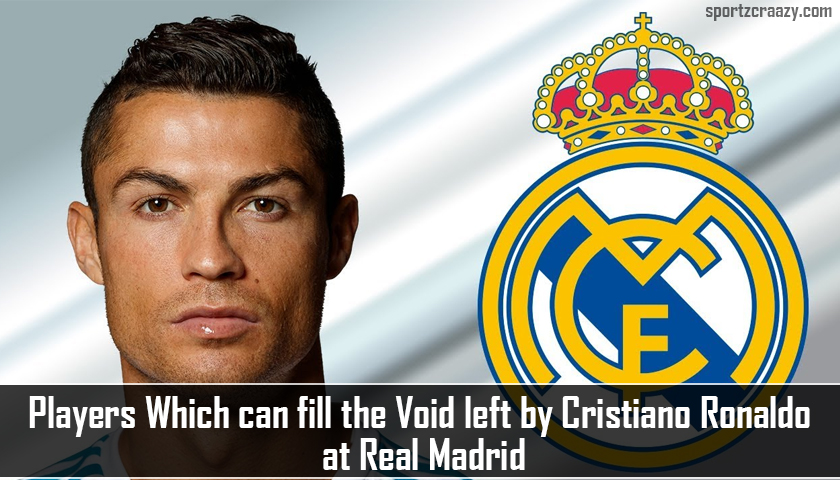 After Ronaldo's exit from Madrid, the side has slumped to 4th spot in the Lla Liga and for the very first time in their club's history, they are going through a rough patch whilst being one of the most loved teams around the world.
Players like Cristiano Ronaldo:-  On the other hand, Real's president Florentino Perez has tried and tested numerous players and he even gave the charge to a new manager after Zidane's exit from the club, but things really went from bad to worse for the club and they are still looking for an answer to Ronaldo at Bernabeau. Therefore, whilst everyone at Madrid is still having a  better idea of whom they should go for in the coming January transfer window to replace Ronaldo, we bring you the list of 5 most probable players to fit into the same role.
#5 Harry Kane
Players like Cristiano Ronaldo:-  It's quite obvious that to replace one prolific striker, you certainly need another one with the same capabilities and Harry Kane is a perfect fit for the role at Madrid. On the other hand, Real Madrid has already signed two players from Tottenham in the past and both of them have proved their worth during their stay at the club till now. Bale can certainly be another impactful player in the bunch whilst having the capability to sneak into any defense with his magnificent skills and striking power
Kane's record of scoring 113 goals out of 158 EPL games clearly proves his dominance in the game and Madrid can certainly use his past teammates Modric and bale for the task of convincing this star towards Real Madrid during this coming transfer window next month. Even though Kane has blossomed to another level under his current team, he would certainly be looking for a better team in the wake of Tottenham's inability to win trophies over the past few years. Even though they have come close to winning EPL title s quite sometimes, they didn't really show signs of getting their hands on to it.
#4 Mohamed Salah
Players like Cristiano Ronaldo:-  Although Liverpool has made it quite clear that Salah won't be going anywhere from Anfield for the next few years, we can certainly look up to the past when most of the Liverpool players have done it well in the La Liga. Salah can certainly look up to his former teammates Coutinho who is doing quite fantastic at Barcelona.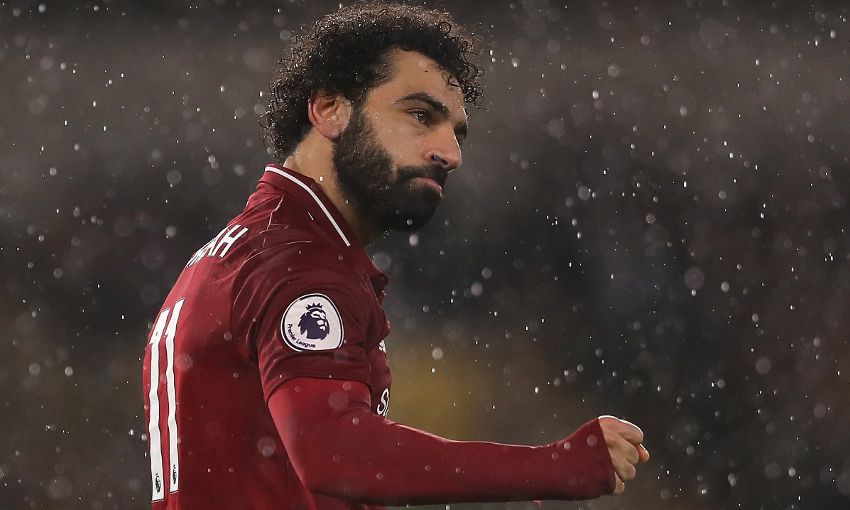 Mohamed Salah has had a dream season with Liverpool last year and it was mostly due to some of his most prolific performances, that Liverpool did manage to book a spot in the UCL finals against Real Madrid. He was the top scorer for the Liverpool team last year with 44 goals in all competitions for the team during his dream run. He can certainly fill up the boots left by Ronaldo at Madrid but things won't be that easy for sure for the Los Blancos to lure this Egyptian magician away from a club where he is having the time of his life. Apart from his football skills, Salah could prove to be a great start for Madrid in marketing terms and they can seriously cash into his popularity in Egypt and most of the Islamic countries. This is one aspect where Madrid hasn't been able to offer much to his fans in the Middle East.
#3 Kylian Mbappe
Players like Cristiano Ronaldo:- Kylian Mbappe can certainly be quoted as the current youth superstar in the football fraternity who is just coming along after making his national team France winning the world cup 2018 in Russia quite recently. Moreover, Mbappe was been adjudged the young player of the world cup 2018 and he can surely be considered one of the most sought after players by clubs around Europe.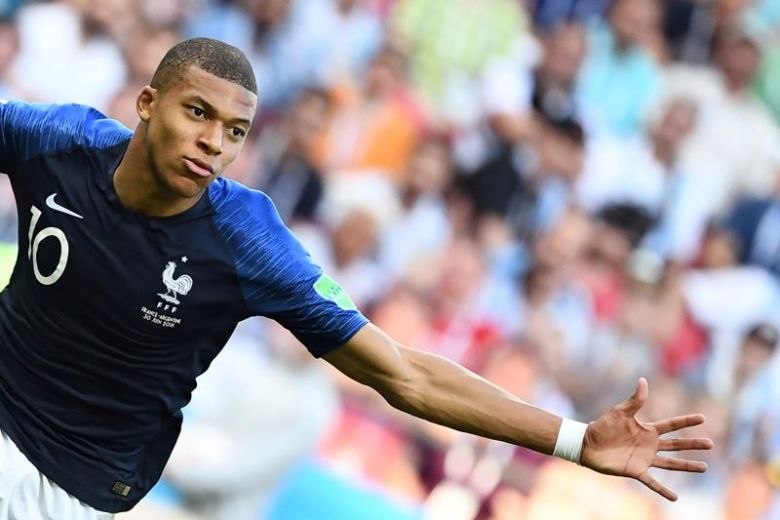 At 19 years, he is no less than football dynamite with unbelievable pace and skills on the pitch. On the other hand, he has proved his worth big time with his stay at the PSG for the past few months and it would be quite tough for Madrid to lure this teenage sensation away from France in their quest to fill Ronaldo's void at Madrid. They surely have to shell out some good money in order to bring him to Bernabeu and with PSG keen on to not letting his go away from France; this is going to be one tough task in hand for Florentino Perez for sure.
#2 Neymar Jr.
Neymar Jr. has been mostly linked with a move to Madrid in the past few months but every time that has come out as rumor only with this Brazilian superstar feeling happy and contented with his stay at PSG. It's worth mentioning here that Neymar has made a switch from Madrid's archrivals Barcelona to PSG on a record transfer fee a few years back and it did come as a surprise to many as Neymar has won numerous trophies during his stay with the Catalans and his switch to PSG was unexpected.
Still it seems like Neymar got attracted to the huge transfer fee and a tempting weekly wage at PSG and event though PSG didn't been able to win any major titles apart from the French Ligue in the past few years, there is every chance that Neymar might find it better for his career to make a switchback at Madrid in order to win some more trophies during his career. Madrid, on the other hand, must be ready to splurge some real money in order to make this transfer possible in the coming times as Neymar did have a release clause of some $300 million at PSG.
#1 Eden Hazard
If there's one player who is largely pursued by Madrid for a possible transfer recently, Its Eden Hazard from Chelsea. The possibility of a transfer went too far and even hazard did make an unofficial request to Madrid for getting in touch with the blues at Stamford Bridge for an expected switch. However, the blues seems like not letting him go and this seems quite justified as the hazard is their key player for quite some time now and whilst it was Thibaut Courtois who has forced the club for a Madrid switch, letting go hazard could've brought fury amongst the club supporters in the process.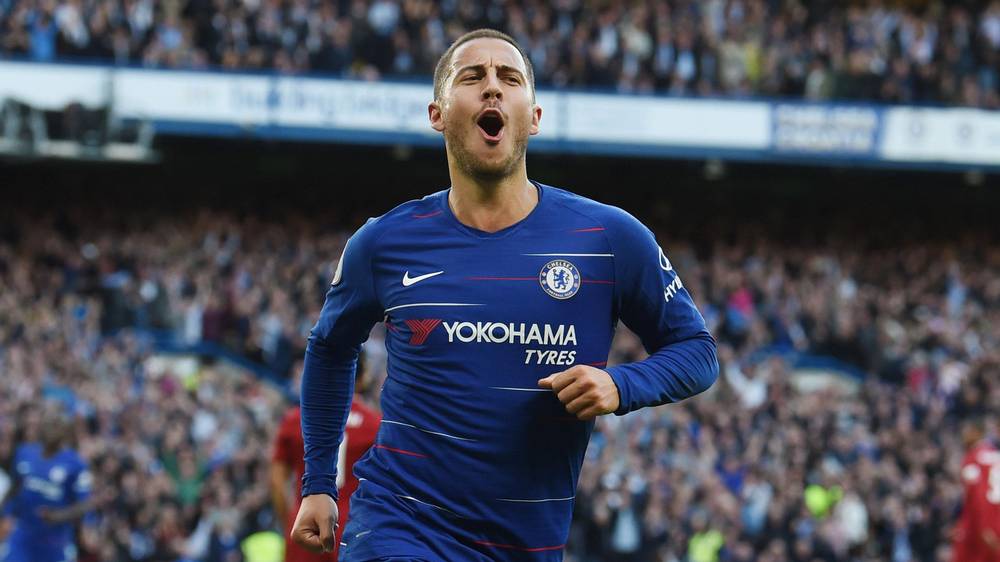 Moreover, in one of his recent interviews after the world cup, he said. "I spoke after the World Cup and I said that I think it is time to change because I played a great World Cup, I am really in the game, I am playing good football at the moment. Real Madrid is the best club in the world. I don't want to lie today,"
"It is my dream since I was a kid. I was dreaming about this club. We will see. I don't want to talk about this every day. I don't have time, but we will talk about my future soon. I think so. It is also when you have a dream and you want to make it happen," Hazard further added.
Also, Check: