Arguably the best player of this generation Cristiano Ronaldo made a surprising move to Juventus this season leaving real Madrid a half boiled team. So Ronaldo's era with Real Madrid came to an end both the parties are looking to move forward for their future extravaganza. Real Madrid is one of the best teams post the 1990s but the association with Christiano Ronaldo made them strongest teams in the history of the game.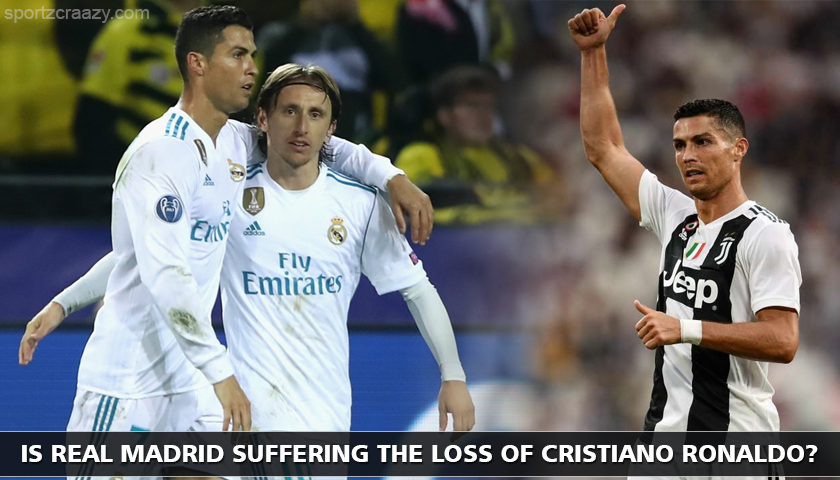 They went on to win more titles during Ronaldo reign and they look to continue the momentum which is very difficult for them at least for this season. For Ronaldo already started winning matches for his new Juventus will not find it more difficult life as he is a world-class player. He is the man who possesses extraordinary talent and compassion to win a game on his own. He got a huge respect from football fraternity across the globe.
Ronaldo at Real Madrid – A Rewind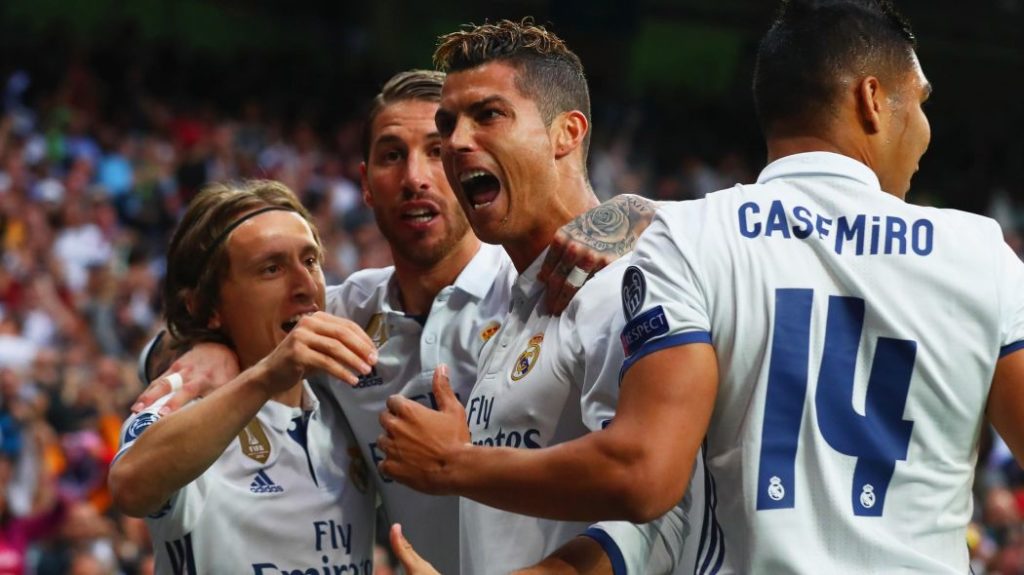 Image Source
Christiano Ronaldo joined real Madrid during 2009-2010 season for the world record transfer fee of 80 million euros with the contract period till 2015. At least 80,000 people attended his presentation surpassing the 25-year-old record of Diego Maradona's presentation at Napoli. Since then he became the face of Real Madrid and establishment himself a crucial player for the team. He broke many records and set new ones when he is playing for real Madrid. Here is the list of few achievements he has done while playing for real Madrid:
Only player in the history of the football to score 50 goals in consecutive six sessions. Ronaldo has done it for real Madrid from 2010-2011 session to 2015-2016 session.
He is the only player to score 40+ goals in consecutive sessions. He had done this since his entry into Real Madrid in 2009-2010 season from the 2017-2018 session. The only player who managed to do this along with Ronaldo is Lionel Messi and that to messi lags two seasons behind him.
Ronaldo has scored more goals than any other player for Madrid in derby matches. Ronaldo has scored 18 goals against their arch city rivals Atletico leaving the record of most goals scored by a player in derby matches.
Image Source
Ronaldo has also scored most goals in El Clasico matches for real Madrid. This record has been shared between Ronaldo and Alfredo di Stefano as both has netted 18 times each.
Ronaldo is the fastest player to score 150,200 and 300 La Liga goals. He achieved this records by reach 150 goals in 140 matches, 200 goals in 178 matches and 300 goals in 286 matches.
Christiano Ronaldo is the only player to score more la Liga hat-tricks. He has netted 34 times than any other player. His first hat-trick came in 2010-2011 season against Real Mallorca.
Christiano Ronaldo scored 17 champions league goals in the 2013-2014 season the most by any other player in the history of the competition.
Ronaldo has been the only player who scored goals in all the six matches in league stages of the champions league. He has set the record more recently in 2017-2018 season against APOEL, Tottenham and Borussia Dortmund during the league stages.
He is the only player to finish top scorer in champions league competition at the record of six consecutive times. Ronaldo has been the top scorer in champions league between 2011-2012 and 2017-2018 season. He is having every chance to extend in future too.
He is the only player to score the highest number of goals in champions league final. He has scored against Atletico in 2014 and he did the same against Juventus in 2017.
Ronaldo is the all-time highest scorer in champions leagues as he has scored 120 goals. Out of 120 15 have come when he was in Manchester United and 105 came during his brief stint with Real Madrid.
He is the only player to have won Ballon d'Or awards by a European player. He has won it once at Manchester United and the rest four came in at Real Madrid.
The first player to win golden shoe in two different countries second time he has done it during the 2010/11 season as he was nominated for the continent's highest goal scorer.
Christiano Ronaldo is an all-time highest goal scorer for real Madrid. He has scored 450 goals for them breaking the record of Raoul's 324 goals.
Will Real Madrid Suffer from the loss of Cristiano Ronaldo?
Image Source
Definitely, Real Madrid will miss the services of Ronaldo as he is the icon and legends. His records will show his legacy and how much he has influenced the team's performance. Real Madrid now has to compete with Barcelona and Barcelona has Messi.
So finding the consistent player like Ronaldo will take the years so fighting spirit will be the little bit down in the absence of Cristiano Ronaldo. One must admit that there is no match to Ronaldo so the team will suffer a bit without him initial stages of the season and will definitely found the solution like all the professional teams in the world does.
Also Check: