Prime Minister Narendra Modi on Tuesday announced a nationwide lockdown for the next 21 days considering the situation of the pandemic in the country. A lot of things are at stake as the number of Coronavirus cases are increasing every day in India. Celebrities and athletes have taken the initiative along with our government to make aware people about it. In a video comprising of 51 seconds, Indian Cricket Team Captain Virat Kohli and his wife and a celebrated Bollywood actress Anushka Sharma requested citizens to stay at home during 21 days lockdown.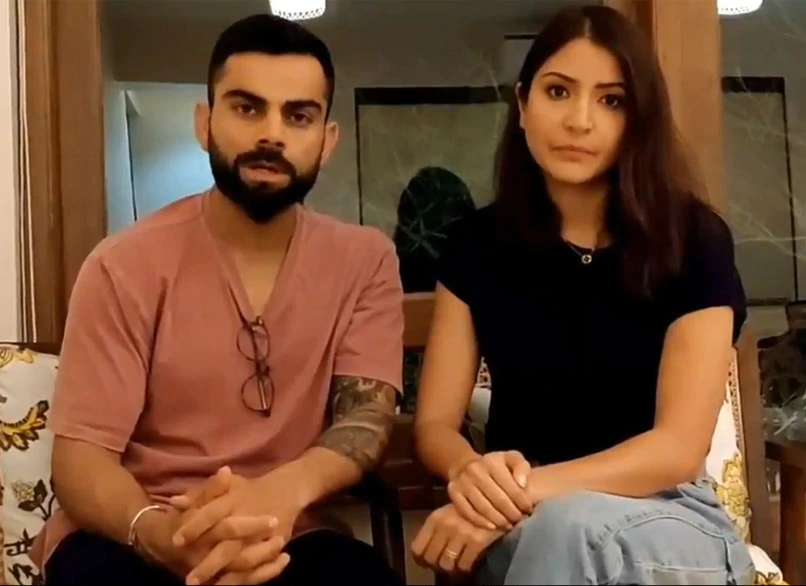 As they went on adding that "These are a tough time for all of us. Please stand United and follow the instructions that the government has given us. They also stressed on "Social Distancing" as this is the only solution to avoid this pandemic"
Kohli expressed on his Twitter Handle that "Our Honourable Prime Minister "Narendra Modi Ji" announced a complete lockdown for 21 days so stay inside the house and take care of your self. Don't go out of the house it's my request from every Indian Citizen."
These are testing times and we need to wake up to the seriousness of this situation. Please let us all follow what's been told to us and stand united please. It's a plea to everyone ??? pic.twitter.com/75dDlzT6tX

— Virat Kohli (@imVkohli) March 25, 2020
The video is not too long it was just for 51 seconds but it expressed the meaning that they wanted to convey not just as a celebrity but as a citizen they conveyed this message keeping in Mind of the impact that this pandemic has created all across the world.
There are several problems that we might face if this pandemic appears in large numbers i.e population of our country is too much if the cases increase it will be difficult to operate the patients.
Also as there is no vaccination available so if repercussions like Italy will happen in our country if we don't follow the rules now. We need to wait and watch how this lockdown shapes up for the next 21 days.
Please follow and like us: