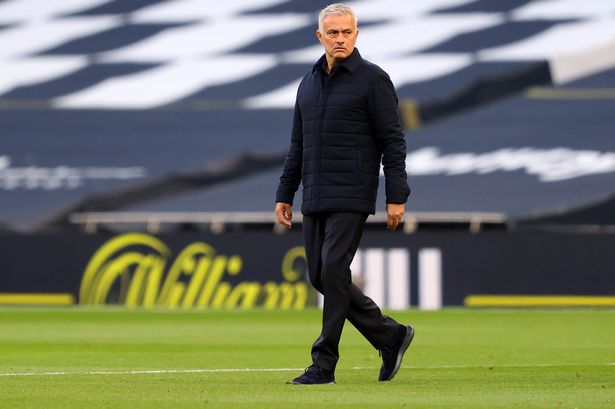 Tottenham Hotspur manager, Jose Mourinho believes that his side would surely win a trophy or two before his contract with the club expires in 2022-23 season. 
The Portuguese professional football manager had joined the side in November last year after signing a three-year contract with the Spurs. Mourinho had replaced Mauricio Pochettino, following a dreadful season of the side. Mourinho believes that Spurs will surely win trophies before he leaves the club. 
"How long did it take for Jurgen (Klopp) and Liverpool? Four years, four seasons. Buying one of the best goalkeepers in the world, buying one of the best centre-backs in the world and so on," Portuguese manager was quoted as saying to Goal.com.
Mourinho also highlighted how much the club spent on signing midfielder Tanguy Ndombele, forwards Ryan Sessegnon and Steven Bergwijn to form a tough side that can win titles. He appreciated how the club is willing to invest in improving the squad's strength.  
The Spurs were the runner-ups in last year's Champions League, and they have been title-less since 2008 and the current campaign is also about to end with no title too. 
"I am focused on my three-year contract. I believe that in my three-year contract, we can win trophies. If we don't, but the club does it in the new era if I stay here only for three years, I will be happy with that," he said.
Tottenham is currently at the ninth place in the Premier League with 49 points and 13 wins so far. Their last match against Bournemouth ended on a deadlock with no goal scored from either side. 
The Spurs are next scheduled to face the 8th seed Arsenal at their home in the next Premier League fixture on Saturday weekend.