Philippe Coutinho Biography: Philippe Coutinho is a Brazilian professional footballer who plays as an attacking midfielder for the Brazilian national team and Bundesliga club Bayern Munich on loan from Barcelona. He is known for his vision, dribbling, passing and long-range curvy strikes. Coutinho was passionate for football since his childhood.
He joined a youth wing of the Brazilian football club Vasco da Gama where he learned the initial basics. He was then signed by the football club Internazionale in 2008 and was loaned to Vasco as he was underage. In 2010 Coutinho made his first senior debut for Brazil and Internazionale both after which soon he was loaned to Espanyol in 2012.
Within a year he quit and joined Liverpool in January 2013, where he spent over five years. During those years he earned himself a nickname "Little Magician" for the performances he showcases. He played an important role as a part of the team who played the PFA Premier League 2014-15.
He was also named as the Player of the Year by the Liverpool fans. In January he joined the Barcelona at a record transition fee of 160 Million Euros that made him the world's second most expensive player, but after his transfer, his performances distinctly fall, due to which within a year he was transferred to the German club Bayern Munich on a season-long loan.
He has also been part of the 2015 Copa America and Copa America Centenario, and 2019 Copa America which was won by Brazil.
EARLY LIFE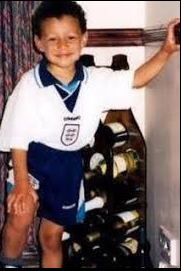 Coutinho was born on 12th June 1992 in Rio de Janerio, Brazil to Jose Carlos Correia and Esmerelda Coutinho. He was the third and youngest son of his parents, His father was an architect while his mather was a housewife. Growing up in the districts of Rio he developed his passion for football, he used to accompany his elder brother Cristiano and Leandro to a local concrete football pitch.
Coutinho while playing in a tournament caught of the Brazilian football club Vasco da Gama who later contracted his father to attend a trial session. Coutinho was selected at the trails, he joined the club to take his carrier forward as a professional footballer.
PERSONAL LIFE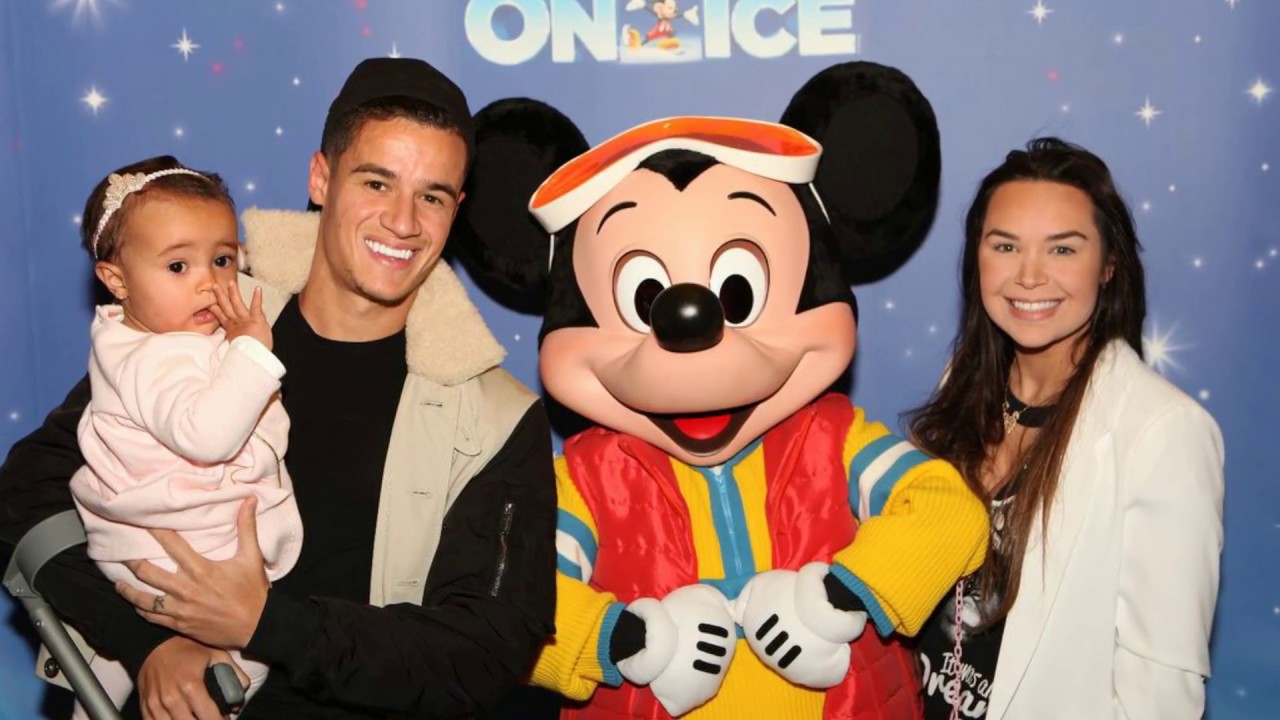 Coutinho married his long-time girlfriend Anie, whom he met at a friend's party, both tied knot with each other in 2012. The couple is blessed with a son and a daughter. Coutinho has tattoos extending from his fingers to his biceps which showcases his tribute to his parents, two brothers and his wife Annie.
PROFESSIONAL LIFE
After joining Vasco da Gama no sooner he was enlisted in the Brazil national Under -15 football team. In 2008 he joined the famous Italian club Internazionale at the age of 16, however, player less than the age of 18 were not allowed to play professional football in Italy hence he was loaned to Vasco for two years. Playing for Vasco he aided to win the Campeonato Brasileiro Serie B in 2009.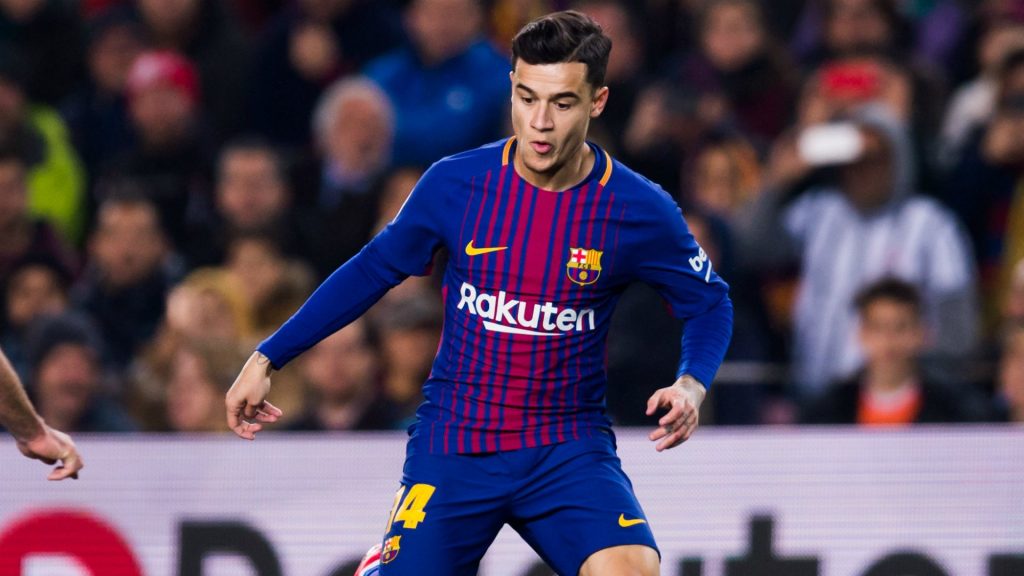 In the meantime the Brazilian Squad that won the South American Under -17 football Championship, Coutinho played a major role as a part of the team to reach victory. In 2010 when he finally turned 18, he became effective in Internazionale for which he made his official debut with the club on 7th of August 2010. He netted his first goal as a free-Kick in a match against Fiorentina on May 8, 2011. In 2012 he was loaned to the club Espanyol where he made his debut on 4th of February 2012 and netted his first goal for the club against Rayo Vallecano. Just after spending one year in the club he left and joined Liverpool on a long-term contract. For the club, he made his debut against the West Bromwich Albion on 11th February, netted his first goal against Swansea City,  the team won by 5-0. He became the Liverpool's man of the match as well as Player of Match in a match against the Newcastle united in which, the Liverpool under his assistance won easily by the margin of 6-0. After spending two years in the club he wished to continue and signed Liverpool on 3rd February 2015 till 2020, following the contract he ended for Liverpool in a 2-1 win at the Football Association Challenge Cup. In 2015 he was termed as Player of the Months by the PFA Fans, after netting a winning goal against Manchester City he was named as the Liverpool's Player of the Season. Meanwhile, as a part of the Brazilian team, he led his team to lift the 2015 Copa America on May 5, 2015. At the final group game of 2017-18 UEFA Champions League held on December 6, 2017, for the first time Coutinho was playing as the caption of the team, he played a remarkable game against the Spartak Moscow through netting his first hat-trick for the club and taking the score 7-0 to register his club's victory.
On 6th January 2018, Barcelona took him at the cost of 160 million, which made him the world's second most expensive player. Playing for the Barcelona he quickly established himself as a key performer as in the very first season he played crucial role helping Barcelona to lift La Liga and the Copa del Rey, his performances keep on hiking the sky, On 28th October 2018 he netted his first goal against the Real Madrid winning the match by 5-1. But his performances in comparison to what he showcases with Liverpool were nothing that he was showcasing with Barcelona, hence, as a result, he was sent on a season-long loan to the German Club Bayern Munich On 19 August 2019. Playing for the German club Coutinho made his debut for Bayern in a 3-0 win at Schalke,
| | |
| --- | --- |
| Clubs | Season |
| Vasco da Gama (loan) | 2009-10 |
| Inter Milan | 2010-13 |
| Espanyol (loan) | 2011-12 |
| Liverpool | 2013-18 |
| Barcelona | 2017-19 |
| Bayern Munich (loan) | 2019-current |
HONORS
Vasco da Gama
Campeonato Brasileiro Série B: 2009
Inter Milan
Coppa Italia: 2010–11
Supercoppa Italiana: 2010
Liverpool
Football League Cuprunner-up: 2015–16
UEFA Europa Leaguerunner-up: 2015–16
Barcelona
La Liga: 2017–18, 2018–19
Copa del Rey: 2017–18
Supercopa de España: 2018
INTERNATIONAL HONORS
Brazil U17
South American U-17 Championship: 2009
Brazil U20
FIFA U-20 World Cup: 2011
Brazil
ACHIEVEMENTS
PFAFans' Player of the Month: February 2015
PFA Team of the Year: 2014–15 Premier League
UEFA Europa LeagueSquad of the Season: 2015–16
Liverpool Fans Player of the Season Award: 2014–15, 2015–16
Liverpool Players' Player of the Season Award: 2014–15, 2015–16
Liverpool Goal of the Season: 2014–15, 2015–16
Liverpool Performance of the Season: 2014–15, 2015–16
Samba Gold Award (Samba d'Or): 2016
Football Supporters' FederationPlayer of the Year: 2016
FIFA FIFPro World XI4th team: 2017, 2018
FIFA World Cup Dream Team: 2018
FIFA World Cup Fantasy McDonald's Overall XI: 2018
FIFA World Cup top assist provider: 2018
PHYSICAL MEASUREMENTS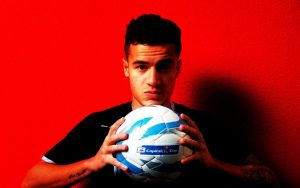 Height: 5ft 8in
Weight: 70kg
Eye color: Dark Brown
Hair color: Black
Coutinho PERSONAL DETAILS
Full Name: Philippe Coutinho
Date of Birth: 12th June 1992
Place of Birth: Rio de Janeiro
Playing Position: Winger
Nickname: Little Magician
EDUCATION: Not known
Relationships: Anie Coutinho
Kids: Philippe Coutinho Jur. And Maria Coutinho
HOBBIES: Listening to Music
CONTROVERSY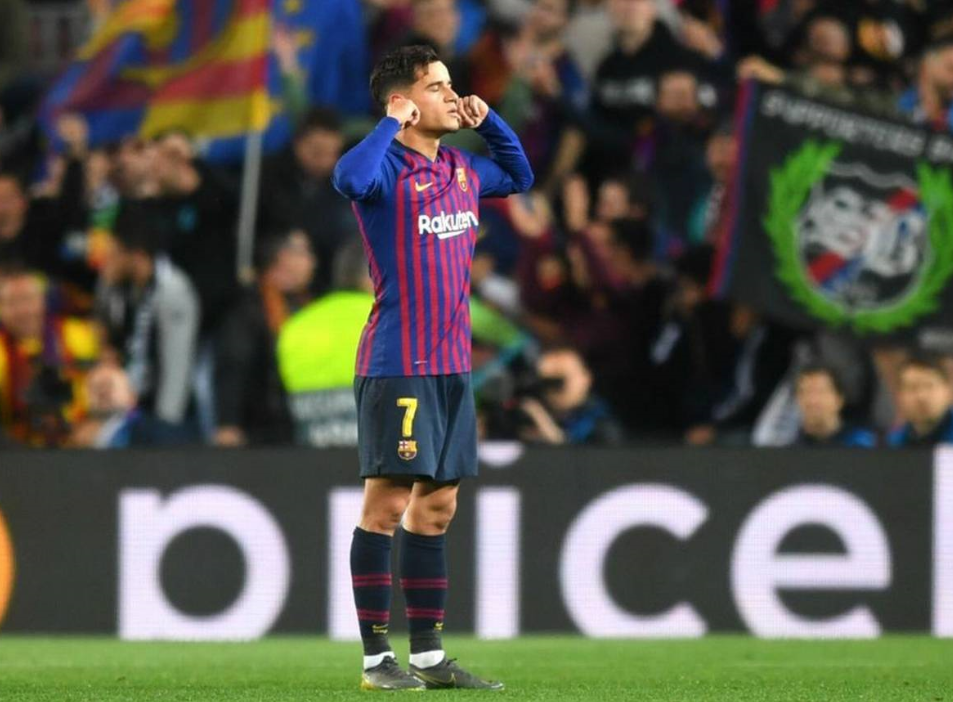 Philippe Coutinho became the most talked about players of the week of Champions League when his goal celebration gesture against Manchester United was founded peculiar as well as disheartening.
NET WORTH
$60 Million dollars
SOCIAL MEDIA
Facebook: https://www.facebook.com/philippe.coutinho/
Twitter: @Phil_Coutinho
Instagram: @phil.coutinho