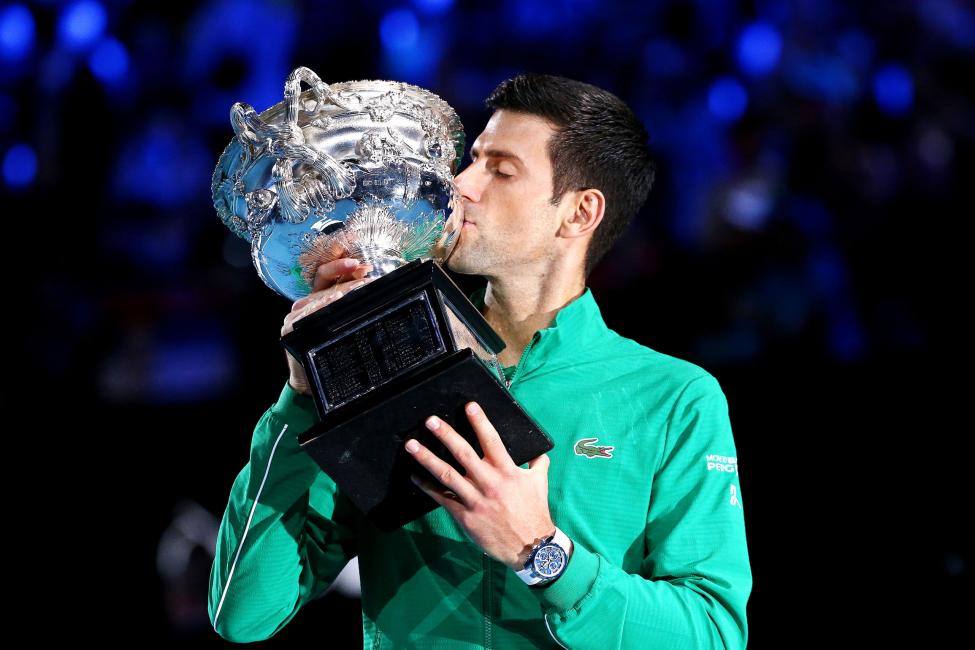 Novak Djokovic has made yet another incredible record as he won his eighth Australian Open title after beating Dominic Thiem 6-4 4-6 2-6 6-3 6-4 in an unforgettable three-hour, 59-minute final.
It was an intense final between Djokovic and Thiem where the Serbian star had the last laugh. He became the first man in the Open Era to win a grand slam title in three decades. With this victory, Djokovic also managed to keep his unbeaten streak going as he never lost a  finale in Melbourne and has now tallied a 17th major overall to pull closer to the elder pair of Federer and Nadal.
However, Nadal and Federer will get their chances to equal the Serb's three-decade accomplishment in 2020 but at the year's first grand slam, he is unquestionably in a class of his own.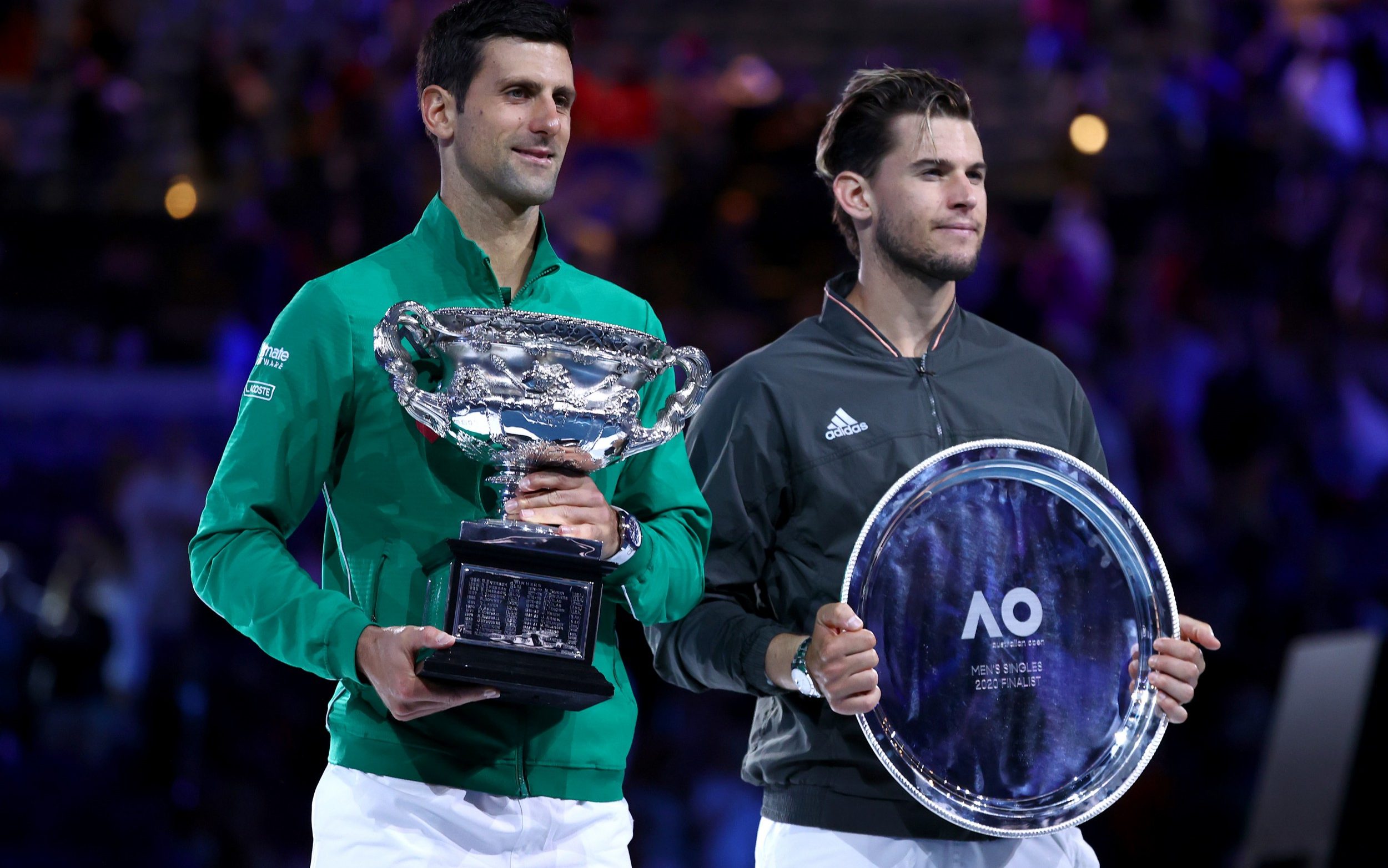 The victory didn't come easy this time and it also included a clash with the umpire during the game. Djokovic clashed with senior chair umpire Damien Dumusois as he served at 4-4 in the second set.
Dumusois gave a time violation warning earlier in the game and Djokovic has long been one who takes his time ahead of serves like Nadal. The umpire issued him another warning in the same game when he exceeded the 25-second limit. And, it didn't go too well for the Serbian star as he tapped Dumusois on the shoe as he made his way to his chair.
It was also known that Djokovic told the umpire "Great job, man. You made yourself famous, well done."
In the end, it was all too good for Djokovic as he rallied from two-sets to one down to topple Thiem and claim the crown 6-4, 4-6, 2-6, 6-3, 6-4. The four-hour, five-set thriller had it all, but in the end it was the Serbian superstar who prevailed and claimed his eighth Australian Open title and 17th Grand Slam victory.
The Serbian star also gave an emotional speech after winning the game and also congratulated Dominic for showing amazing display throughout the tournament.
"I would like to start by saying congratulations to start by saying congratulations to Dominic for amazing tournament. It wasn't meant to be tonight. Tough luck. It was a tough match. But you were very close to winning it. You know, you definitely have a lot more time in your career and I'm sure that you will get one of the Grand Slam trophies. And more. More than one," he said.
A final for the ages ?#AO2020 | #AusOpen pic.twitter.com/rICxOSKDxp

— #AusOpen (@AustralianOpen) February 2, 2020
The eighth kiss is the sweetest of them all ??@DjokerNole | #AO2020 | #AusOpen pic.twitter.com/Z5REvEOYse

— #AusOpen (@AustralianOpen) February 2, 2020